5. Creamy Connoisseur Thai Curry
Looking for a flavor extravaganza with a twist? Check out this Thai Peanut Curry recipe for the bold and experimental connoisseur in you. You can alter the original recipe to suit your needs by adding about 1/2 cup ABV, ensuring the sauce is left to simmer as long as possible, we recommend 30-45 minutes for best results and straining before serving. Incorporate this sauce at your next connoisseur dinner party over a medley of fresh cooked veg, chicken or beef and a fragrant bed of basmati rice. You will definitely want seconds of this one!
4. Vaped Botanical Beef Chili
Chili is a fantastic and hearty meal made even better with the texture and flavor that ABV provides. About 1 cup of ABV left to simmer for 8 hours in a crock pot of fatty ground beef chili or stew will release left over essential oils from your ABV and adds a delightful twist to this staple. Ensure your ABV is finely ground, which you may run through your ZEUS Grinder a few extra times. A meal to share among friends after a long day!
3. ABV Baked Goodies
Connoisseur favourites are definitely baked goods such as brownies, cookies, cupcakes and muffins but they are even better with ABV. A standard recipe is recommended to have a fine powdery ABV mixed with flour and you can choose to add anywhere between 1/3 – 3/4 cup ABV in the batter. These treats will give excellent purpose to your ABV for quick and convenient on the go goodies.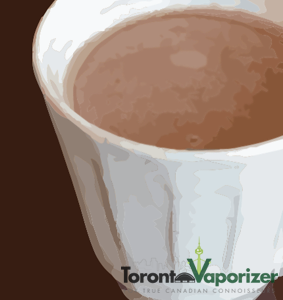 2. Already Been Vaped Hot Coco
This is a fast and easy recipe for a connoisseur who wants an ABV beverage, especially on a winter day. During the simmering process you will want to add about a couple tablespoons of already been vaped and extend the simmering process from the suggested 5 minutes to 20-30, while stirring regularly. We prefer using whole milk or using strictly half and half for the liquid base, ensuring a creamy texture and essential oil absorption efficiency. Right before drinking, strain all the ABV out with a fine mesh strainer. Voila, a warm and creamy treat full of flavour!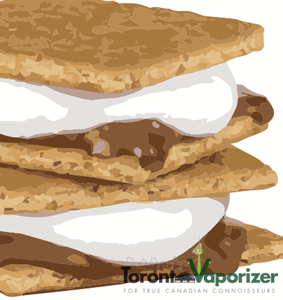 1. Vapor S'mores
Coming in at #1 we have the connoisseur classic of the oven baked medley of chocolate, Peanut Butter, your ABV and marshmallows topped on old fashioned graham crackers or vapor S'mores as we affectionately call them. This one is for the connoisseurs who don't mind a little crunchiness to their oven treats. Start with a standard oven-bake s'mores recipe. Due to the fact you are going to want to bake your crackers for an average of 25-30 minutes we recommend you don't add those marshmallows until the final 5 minutes.  So grab those graham crackers, spread some organic "just peanuts" peanut butter on it and load up your ABV, top it with some Nutella/ chocolate (or to really get those taste buds tingling, a reese peanut butter cup) and bake at 350 C for a solid 25 minutes. Yum!
So we hope you decide to give these ABV recipe twists a go! Please keep in mind that the use of the vaporizers with these recipes is done at your own risk. Have a great day and as always, keep vapin'! Thanks for reading today's What to do with your Already Been Vaped! Don't forget to follow us on 
Facebook
, 
Twitter
 or 
Google+
 for contests, sales alerts and other fun stuff!
See you next time, and as always… keep vapin'!