There are two main ways of using stationary vaporizers, balloons and whips. The most basic stationaries just have the whip attachment. The Volcano can only be used with balloons, because of its premium convection heating system. And then there are the more flexible vaporizesrs, like the
Extreme Q
, which can be used with both. Here's a rundown of the differences between Balloon vs Whip Style Vaporizer and why you might prefer one type of vaporization over another.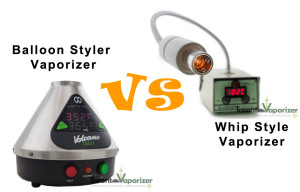 Whip Style Vaporizer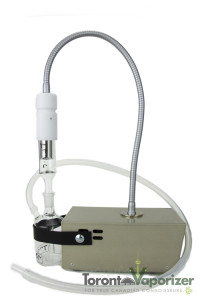 Whip is the technical term for the medical grade tubing used to connect the mouthpiece to your vaporizer. Using a whip, you need to be right next to your vaporizer, so you can reach the mouthpiece. You control your intake of vapor by taking draws. With some vaporizers, this can make a difference in the vapor. The
AroMed Vaporizer
heats the botanical with light, and the heat is increased or decreased depending on the strength of your draws and the intensity of the light.
With a whip style vaporizer you only have vapor when you want it. Your draws pull vapor out of the filling chamber, and otherwise you aren't using your botanical. If you turn off your vaporizer and come back later, your botanicals can still be used and there will be little difference in vapor quality until they run out of essential oils.
You need to stay right next to your vaporizer for this to work, though. You can't move away from the room where it's plugged in, and it can only stretch to the number of people who can fit next to it. You can use a whip vaporizer in groups by passing the whip around, but you all have to be sitting close to the unit for that to work.

Balloon Style Vaporizer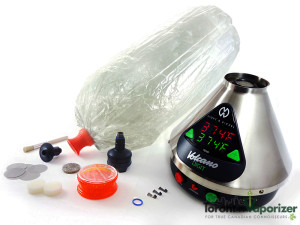 With some vaporizers, you can attach balloons or bags to the heating chamber and the vaporizer will fill them using a built-in fan. After that, you can detach the balloon and carry it around with you. You don't have to stay near your vaporizer, and if you're in a group you can pass the vapor balloon around the room. This is the more portable option, since you don't have to be right next to your vaporizer, and it's definitely the best option for parties.
If you're on your own, though, it might be a bit hard to use the entire vapor in one balloon.
Storz and Bickel
, the makers of the Volcano [link], say never to store vapor in balloons for more than an hour. The vapor gets stale very quickly, and then starts condensing on the sides of the balloon. You should use your entire vapor within 15 minutes. Some vaporizers, like the Volcano, have adjustable balloon sizes, so this becomes less of a problem and alternatively you can only fill the portion of the balloon with vapor that you intend on using.
Conclusion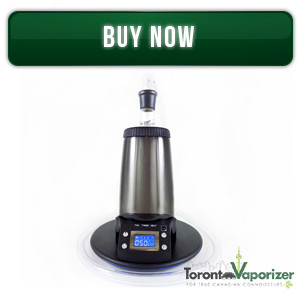 So the major difference between balloon style and whip style vaporizing is convenience, since balloons are much more convenient to use and share. Balloons do tend to have slightly better vapor as well since the vapor has some time to cool down to room temperature. In contrast the Whip is more efficient since there is less surface area inside the tube (as compared to inside the inflated balloon) for the vapor to settle on and get wasted. To sum up, if you're really not sure which method you'd prefer, or you want both, you can always go with the Extreme Q (on the right) ! It's got both options and amazing vapor quality.
Thank you for reading today's blog about the difference of Balloon vs Whip Style Vaporizer. Hope you find the post useful and as always, feel free to leave your comments in the section below.
TorontoV Team