Using a vaporizer will require some regular maintenance and cleaning.  Cleaning not only increases the lifespan of your unit, but also improves the taste of your vapour, ensuring fresh and tasty draws every time. So, the G Pen is an oil/concentrate vaporizer that is made by Grenco Science and we are going to go over what you need to clean your G Pen and how to clean it without damaging any of the parts. These instructions apply to the original G Tank, the Glass G Tank and the Essential Oil G Tank.
How to clean the G-Pen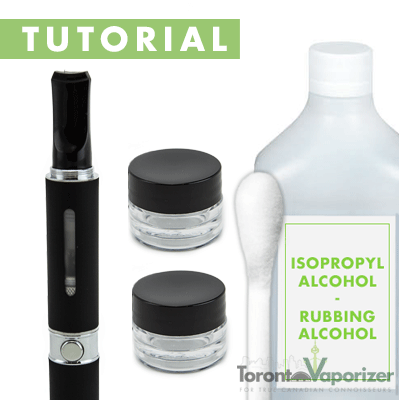 1. Materials:
1. Q-Tip / cotton swab
2. Isopropyl Alcohol (Rubbing Alcohol)
3. Tupperware
2. Cleaning
The primary goal is to remove any sort of excessive essential oil residue from the connection point of the battery.
1. Gather all your materials into one place.
2. Soak your cotton swab in the alcohol.
3. Unscrew the G Pen, locate the contact point on the top half of the unit.
4. Take your cotton swab and gently wipe away oil residue from the contact point.
5. Once cleaned, reconnect the two parts of your vaporizer together.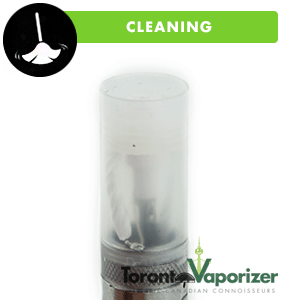 The Tank
If you are trying to clean out the inside of the tank, do the following:
1. Remove your tank from the G Pen.
2. Take your tank and turn it upside down.
3. Place it in either a Tupperware container.
4. Leave this on a window sill.  Try not to do this on a really hot day.
5. Residual oil will drain from the tank into the container for reuse later.
6. Do not attempt to scrape out oil from the tank. You may damage your tank.
Q:
How often should I be cleaning my G Pen?
Frequency for cleaning all depends on how often that you use your G Pen.  Grenco Science recommends that you clean your G Pen two to three times a week.
3. Other Considerations
You do not want to soak any components into any kind of cleaning solution or rubbing alcohol.  This could injure the tank. You also do not want to clean the heating element with the cotton swab.  Doing this could result in the tank being damaged.  The key factor to remember is that you want to clean just the contact point between the battery and tank. You also do not want to use the spatula to scrape the tank as it has potential to damage the heating element. Keep in mind that the standard G Tanks are meant to be disposable, so a certain degree of cleaning will ensure fresh vapour for the lifespan of your standard G Tank (again depending on frequency of use), but ultimately, you'll want to replace it once it's not producing nice vapour.
Proper maintenance and cleaning is a key factor in making your vaporizer last a long time. Follow these steps and you will be using your G Pen more effectively.  If you want to pick up the G Pen, accessories and cleaning products, check out our
store
.  If you have any questions or comments leave them down below and we will get back to you. For a full review of the G Pen check out the G Pen Vaporizer Review. Don't forget to read 
Top Vaping Mistakes
post to make sure you are getting the most out of your vape


Thankyou for reading today's Cleaning the G Pen Vaporizer! Let us know if this blog was helpful to you, and don't forget to follow us on 
Facebook
, 
Twitter
 or 
Google+
 for contests, sales alerts and other fun stuff!
See you next time, and as always, keep vapin'!