Keeping your vaporizer clean with regular maintenance ensures proper vapor quality and prevents damage from buildup. Today's cleaning tutorial features the popular portable known as the
Magic Flight Launch Box Vaporizer
. There are a few parts of the MFLB that requires cleaning over time, keep reading to learn how to properly maintain these components!
How to Clean the Magic Flight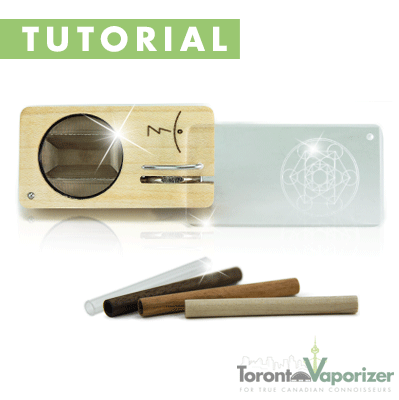 1. Supplies
1. Soft cloth
3. Container
4. Pipe cleaner
5. Isopropyl Alcohol

2. Cleaning
Magic Flight Box
1. Make sure your Magic Flight is not connected to the battery.
2. Using a soft cloth and organic cleaning solution, gently wipe the exterior of your unit. Be careful to Avoid getting any solution inside the heating chamber.
3. Allow the unit to dry completely before use.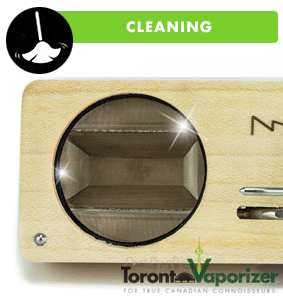 Trench
1. Make sure the unit is  not in use, and the trench is clear of any lose particles.
2. Dip the Magic Flight cleaning brush in isopropyl alcohol. Careful not to use so much that it drips into the box (the flavour might be affected in your next session).
3. Gently brush the screen.
4. Let dry completely before use.
1. Make sure your MFLB is not in use.
2. Wipe the cover with organic cleaning solution. Don't use alcohol!
3. Let dry completely before use.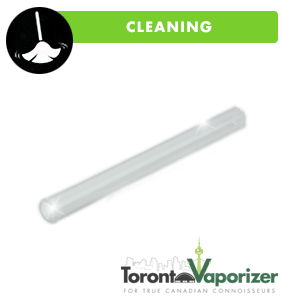 Glass / Acrylic Drawing Stems
1. Prepare a container with organic cleaning solution.
2. Place the drawing stem(s) in the container and let soak for up to an hour.
3. Rinse with warm water.
4. Let dry completely before use.
1. Moisten your pipe cleaner with water.
2. Gently scrub the wooden draw stem in the needed areas.
3. Let dry completely before use.
3. Other Considerations
The
trench
is designed so that the screen won't ever clog. It's best if you just brush out the dust after every session with your Magic Flight, after you remove your remaining botanicals.The
drawing stems
for the Magic Flight will require the most cleaning, since the rest of the unit can just be brushed off. There are three stems, and they all require a little different handling.
The screen will naturally discolour over time. This isn't a sign that anything's wrong, and it won't alter the flavour. You can't clean this off entirely, and rough handling might damage the screen badly enough to require warranty service. Don't worry too much if your screen becomes a little brown after some use. The rest of the trench, around the screen, can pick up a little residue, but this won't affect the function of the unit at all. We recommend that you don't try to clean it, since it can loosen or damage the screen, but you can brush it gently with the brush dipped in alcohol.The wood of the unit can get a little grimy with handling. Because it's not varnished, it can't stand up to too much cleaning. Never submerge your Magic Flight in any liquid. Just wipe it off with a soft cloth and some organic cleaning solution. Be careful to avoid getting any solution inside the heating chamber, and don't use your Box again until it's completely dry.
Remember to let
all parts of your Magic Flight dry
thoroughly before you insert the batteries. Keep the batteries somewhere safe while you're cleaning, too – you don't want them getting wet. Follow these instructions, though, and your Launch Box should work fine for years to come!
We hope you enjoyed today's Cleaning the Magic Flight Launch Box Vaporizer blog post. For more information on the Magic Flight, check out our
Magic Flight Launch Box Vaporizer Review
. Let us know which vaporizers you would like see in our next cleaning tutorial by leaving a comment below. Feel free to ask any questions, we will get back to you shortly. Don't forget to follow us on 
Facebook
, 
Twitter
 or 
Google+
 for contests, sales alerts and other fun stuff!See you soon, as always, keep vapin'!
Team TorontoVaporizer