A vaporizer is an investment that you want to last a very long time. Every vaporizer needs to be cleaned to maintain the optimal vapor quality and your vaporizing experience. The
Pinnacle
is a convenient and easy to use vaporizer that is also very easy to clean. Today we are going to be looking at what you need to clean the Pinnacle and how to effectively clean your unit. Regular maintenance will allow your unit to work at its peak efficiency.
How to Clean the Pinnacle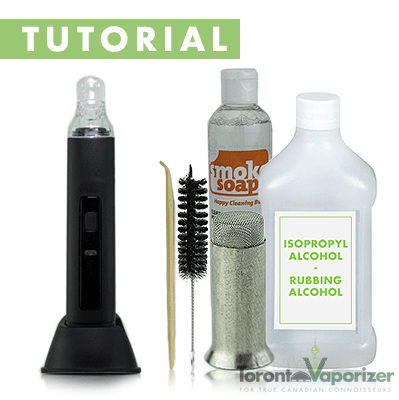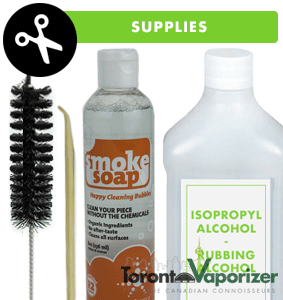 Materials
1. Your Pinnacle Vaporizer
2. Scrub brush (included in Pinnacle package)
3. Utility tool (included in Pinnacle package)
4. Cleaning Kit 
5. Isopropyl/Rubbing Alcohol

Cleaning
1. As the Pinnacle uses a cartridge system, you only really need to clean the cartridges and the mouthpiece since the ceramic heating element never comes into direct contact with the botanical.
2. Make sure the unit has cooled down from usage before cleaning.
3. Remove the cartridge from the Pinnacle with the utility tool.
4. If you need to clean the heating element, lightly brush with scrub brush to remove any stray particles.
5. Empty the cartridge of any botanical.
6. Soak the cartridge in rubbing alcohol.
7. Remove any residue with the scrub brush, rinse with clean water.
8. Separate the mouthpiece and soak it in the organic cleaning solution.
9. Clean the inside and outside of the mouthpiece with the scrub brush and tapered pipe cleaners.
10. Let the cartridge and mouthpiece dry before reattaching and inserting into the unit.
11. Start vaporizing!
Other Considerations
Do not put any cleaning solution or rubbing alcohol on the ceramic heating element in order to prevent damage to it.  Do not apply rubbing alcohol to plastic components. Make sure that the Pinnacle has cooled down so that you don't burn yourself when changing out the cartridges. You will have to clean the cartridges more if you use the pinnacle more often.
The Pinnacle is very easy to clean. This makes it much easier to handle and get into a regular routine of maintenance. Cleaning the Pinnacle on a regular basis makes sure that you are getting proper tasting vapor. For a detailed review of this unit check out our 
Pinnacle Vaporizer Review
 blog post. Thanks for reading today's Cleaning the Pinnacle Vaporizer post. If you have any questions or comments, leave them below in the comment section and we will get back to you. If you want to pick up the Pinnacle, associated accessories and cleaning supplies, check out Torontovaporizer.ca. Don't forget to follow us on 
Facebook
, 
Twitter
 or 
Google+
 for contests, sales alerts and other fun stuff!
Thanks for reading and, as always, keep vapin'!