The second half of 2017 is setting up to be a crazy time for the vaporizer community. While there's no way to tell who is right and who is just making things up, the rumor mill is quite active with reports of big releases to come. For most of these, we'll just have to wait and see what happens. For others, the wait is quickly coming to an end. Today we'll be looking at the next vaporizer due to hit the market, the Ghost MV1. There is a lot of buzz about this right now because some people are claiming that this is going to supplant vaporizers like the Crafty and Mighty to take the throne as the best portable on the market. We've heard that before, and the claims are usually little more than prelaunch hype (looking at you Firefly 2).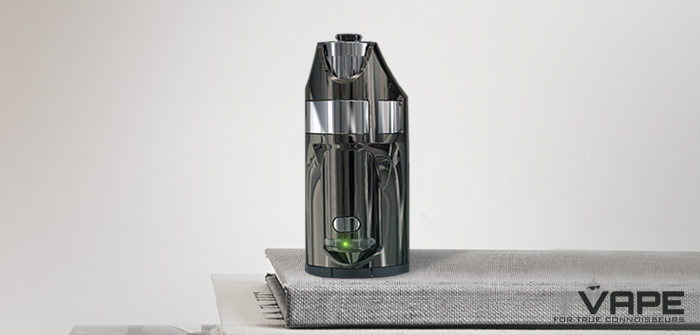 Just to be clear, we're just doing a preview of the Ghost MV1 today. We have not been able to get our hands on one, so everything we discuss here is based on the information we've been able to put together from a variety of sources across the internet. There isn't even a website up for the vape or the manufacturer yet.
With that in mind, we're going to break this preview down into an overview of the supposed features of the Ghost MV1 and a section on how we feel about it so far.
What's the buzz about?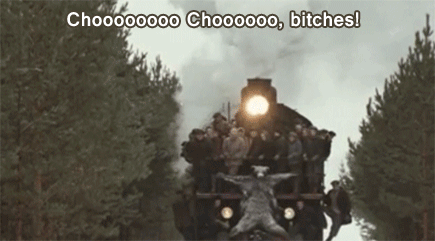 The big reason people are so excited for the MV1 is the supposed vapor quality. If it performs as advertised, the vapor is going to be even better than the Crafty and Mighty. It features on-demand, convection heating, but seems to be much simpler to get good draws from than the FF2. Again, if this actually performs as well as they are claiming, the vapor will be cool, dense, and extremely flavorful.
Related to the vapor production, there is supposedly no draw resistance at all. This is one of the biggest problems people have with many vaporizers, so it will be interesting to see just how unrestricted this ends up being.
The design is interesting. It looks rather big, but they claim that every single part was specially designed just for use in this vaporizer. The battery pack on this is removeable, but there isn't much good information on just how many mAh it has or how long it will last. It will probably be above average in terms of battery life.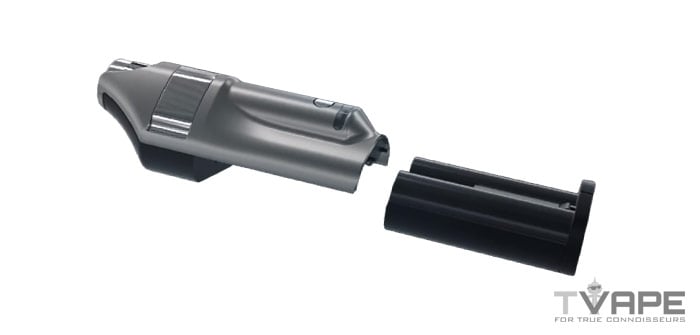 Our Take
Based on everything we see, there is reason to be excited about the Ghost MV1.
There's also reason to be skeptical. We've seen enough hugely hyped vapes that have failed to deliver the promised performance to get too excited about a vaporizer from a new manufacturer that seemingly came out of nowhere.
There are some specific things that we're concerned about performance wise too. For starters, this is big and probably not that portable. For that matter, it likely won't be very discreet either. None of this matters all that much, because many of the best vaporizers on the market don't do that well in these categories. It's still something to consider though.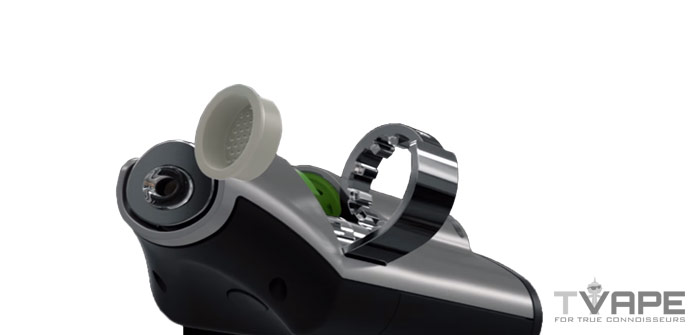 Another thing that may be disappointing is the chamber size. Reports suggest that it will be below average, likely only holding about .15 grams of ground herb. That would make this more of a solo or two person vaporizer, not something you would want to use in groups. Given the overall size of the unit, it would have been nice to see a bigger chamber.
It's really all going to come down to the actual performance. If it delivers vapor that is better than any other portable on the market and there aren't any glitches, then it's roughly $300 price will be justified.
The performance is the biggest question mark though, because there is currently just one person who has used this that is talking about it publicly. This is a big red flag considering it's supposed to launch in less than two weeks. It doesn't mean that there is something wrong with it, but there's no way to tell how robust their beta testing has been. Buying this right away would be a gamble considering how often early edition vaporizers have kinks that need worked out.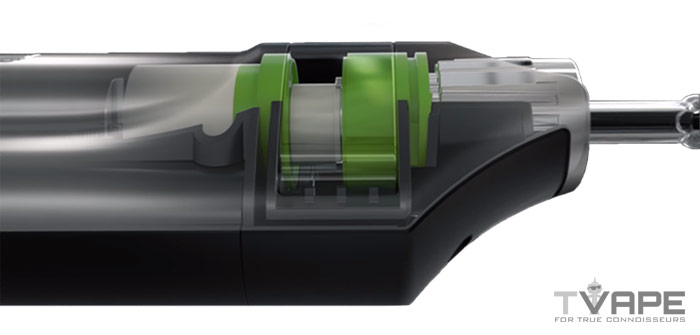 Conclusion
The Ghost MV1 is definitely something to keep your eye on. If it can live up to all the hype, it may be worth buying if you have the money. With that being said, we don't recommend jumping on a preorder if one is made available or buying it when it first launches.
The reason is simple. There is too much risk and not enough reward.
Let's go over the risks again.
This is a new company that doesn't even have a website less than two weeks before their flagship model is slated to hit the market.
We have no idea what their credentials are or if they have any history in the industry.
There is only one person who has actually tried it, The Vape Critic, albeit he is a reputable member of the community.
The claim isn't just that the MV1 will be good, it's that this will be the best. That is bold and hard to live up to.
There are no published specs on how the heating will work, what the battery life will be, or what materials were used in its construction.
All of that is on top of the fact that early editions of any electronic device tend to be the most buggy.
The best bet is to let the first units sell and wait to see what people think. We'll be jumping on getting one so that we can report back to you with specific details to let you know if it actually lives up to all the hype.
If you're like us and can't wait, at least make sure you report back here with your experiences!