If you haven't heard about the Haze Square yet, get ready to be excited…
The Square isn't actually available to buy yet, but it's currently in the process of being beta tested after years of development. You might be wondering why we're telling you about a vaporizer that you can't buy yet and that we haven't even had a chance to try ourselves…
Listen to this feature list and you'll understand the buzz…
Back to Square One
A lot of vaporizer manufacturers these days put a lot of effort into making sure they have a "new" product to sell every year. It's an easy way to keep people buying things. But most of the time, the actual vaporizer doesn't change much other than small cosmetic details (like the Pax 3).
As mentioned above, Haze has spent years developing a vaporizer that is unlike any other on the market.
At this point, you're probably eager to learn what it actually has going for it. Let's start with the big one: there are four chambers. Yep, you read that right. Instead of the 2 chambers the Haze V3 was known for, the Square will have FOUR chambers so that you can prepack ahead of time. The top layer of the vaporizer actually rotates so that only one of the chambers is above the heating element at one time. Each chamber has a removable insert that allows you to choose whether to use dry herbs or concentrates and liquids.
Speaking of the heating element, the Square will be 100% on-demand convection heating. This means that your herbs will only be vaporized when you take a draw, and when you do, it will start producing vapor immediately. The element does have a coil, which they expect will need replaced every 6 to 9 months.
There will actually be 2 versions of the Square, which is something we just found out recently. The differences will have to do with the temperature settings and the charging style. The normal version will charge via micro-USB and have 11 preset temperatures between 320F and 420F.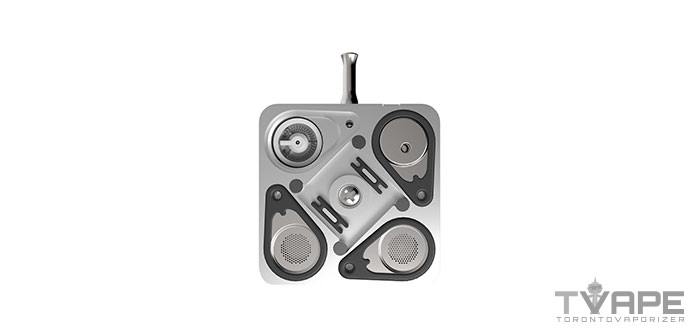 The Pro version will charge with a USB Type-C cord, allowing it to go from completely dead to fully charged in around 30 minutes according to information from a Haze rep at Champs trade show in Vegas. They are also developing an app to be compatible with the Square Pro, which will all users to adjust their preset temperatures.
To make it all better, it's supposed to come with a 10-year warranty.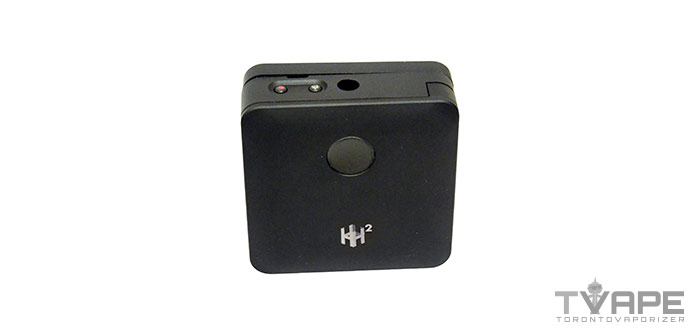 Our Opinion, On The Square
We're cautiously optimistic about the Haze Square. There's no denying that the specs are impressive on paper. If the final version manages to deliver all these features well, it will definitely be worth buying.
But there are still variables that will make a big difference in the final value of this vape. The one that we can't wait to find out is the vapor quality. A vaporizer can have the features in the world, but if the vapor doesn't taste good, what's the point?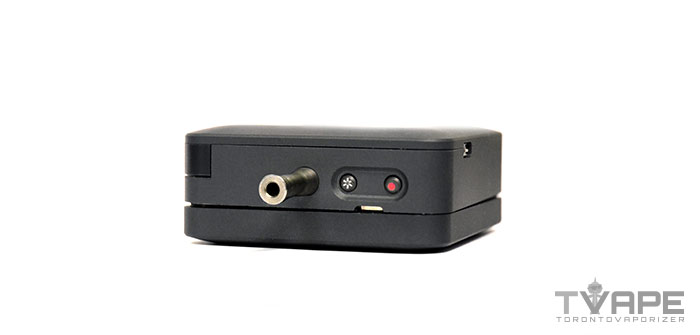 We're also eager to find out how long the battery holds up and whether or not the chambers leak when used with liquids and concentrates.
The only way to find out is to wait. Last we checked, the beta units went out to testers in May 2017. If all goes well with that, we may see the final product by the end of the summer, or even sooner. If they find improvements that need made, it may not be ready until the fall or winter.
The wait may be frustrating, but it's also a sign they are committed to get this right. All in all, this seems worth being excited about.
Be sure to stay tuned to our blog for the latest updates on this new device!