Everyday we do business, we learn and understand more about connoisseurs. Be it Customer Service that raises common issues, Sales that mentions frequently asked questions or Marketing that runs experience surveys with our customers – we do our best to use this data to better meet your needs. The results of these learnings are constantly being implemented in the background but sometimes, the information is so useful and relevant, that we feel compelled to share it. We hope you find these results interesting and urge you to participate in the exciting contest noted at the bottom of the page!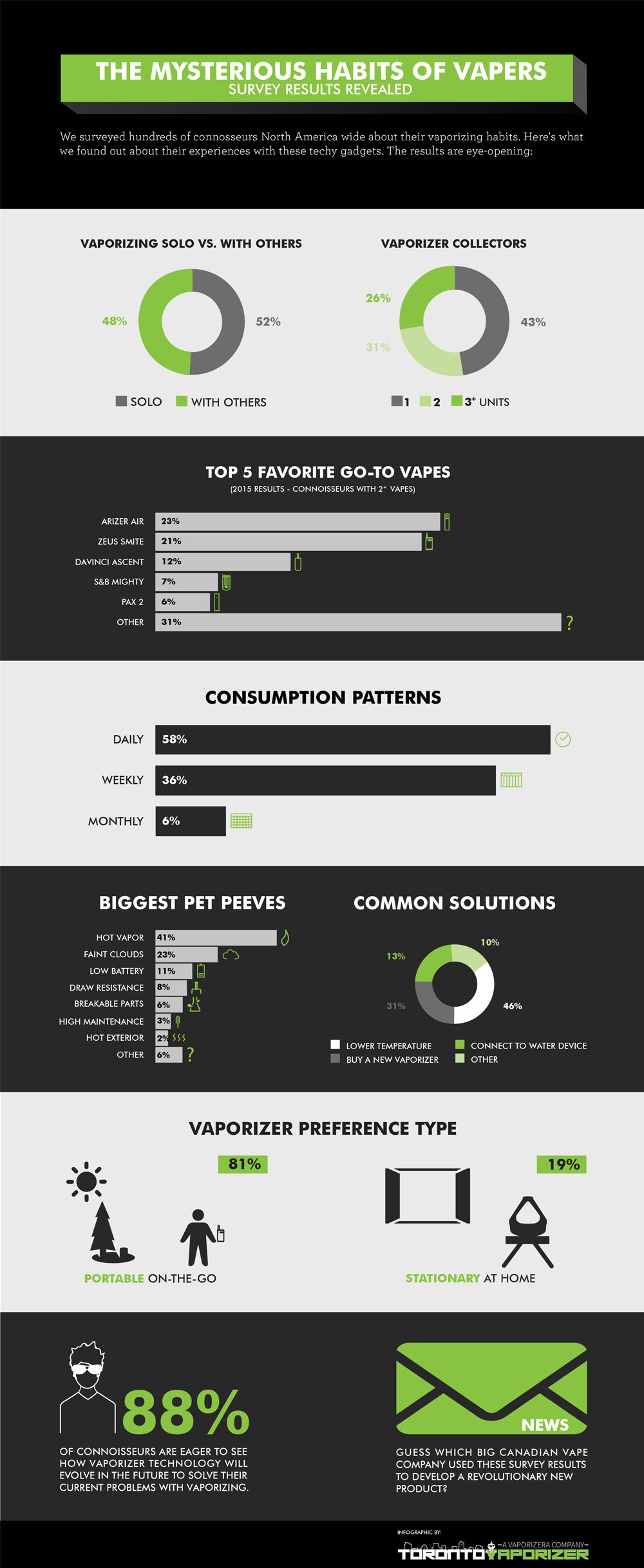 Contest: Can you guess which big Canadian vape company used these survey results to develop a revolutionary new product? Submit the company name (along with your name) as a comment below to enter the contest! All correct answers will be raffled for a chance to be 1 of 3 lucky winners to get this revolutionary new product!!! Winners will be among the first connoisseurs in North America to have this product, as it has not yet been released on the market! Stay posted for the winner announcement the 1st week of November 2015 on our Social Media!
Thanks for reading and as always, keep vapin'!