The Arizer Solo is the most
popular portable vaporizer
and has a variety of great accessories. Included in the package when you order it are two Solo glass tubes for drawing out the vapor, one straight and one bent. You can order more to make sure you have spares if one breaks or is lost, but how can you know in advance which one you will prefer? Here is a guide to the Solo drawing tubes for your comparison.
Both the straight and bent tubes are made of high quality glass to ensure the purest and highest quality vapor possible. They are both rather breakable, but they maintain the crisp flavor of the vapor the Solo produces. If you are worried about carrying them around, you can purchase a custom padded carrying case with your Solo.
Related Articles:
Most Popular Arizer Solo Accessories
,
Fitting the Arizer Solo Tubes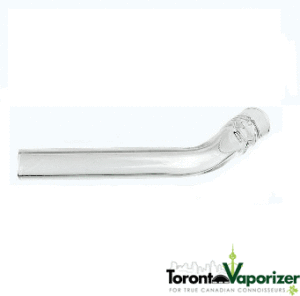 Straight Tubes
The
straight tube
is easy to slide discreetly into your pocket, especially if you are carrying more than one for parties, and it fits into the case better. Because the glass tube is straight, less residue builds up inside and it is much easier to clean. However, it may roll off surfaces when you put it down, and it can be less discreet when you are drawing on your vaporizer.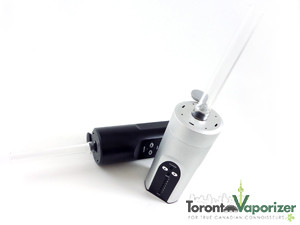 Bent Tubes
Bent tubes
are slightly more discreet and more ergonomic, since you can hold the vaporizer closer to your face with less of the tube visible, and it slants naturally towards your face. The bent glass tubes are harder to just hold in your hand, but if you put them down you know they aren't rolling anywhere. On the other hand, the bend Arizer Solo tube provides a natural spot for residue to build up, and also makes them harder to clean.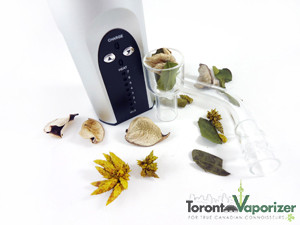 Cleaning
Solo tubes can be cleaned with any cleaning solution, including aggressive cleansers containing alcohol, which are best at removing residue. I would not recommend cleaners that have a base of acetone; instead I would recommend organic products for all your vaporizer cleaning.
Toronto
Vaporizer Cleaning Kits
contain a bottle of organic vaporizer cleanser and a bundle of pipe cleaners. To clean your tubes, place them in a glass jar with a solution of the cleanser mixed with water according to the instructions on the bottle. Let them soak for a few hours (the longer the better) and then shake the jar, so it is preferred you use a jar with a lid. If there is any residue left after this you may need to scrub the insides of your tubes with a pipe cleaner. This should make your tube look like new after you are done.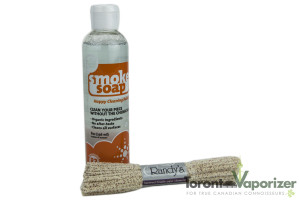 After your tubes are clean, you should always rinse them in hot water to make sure there are no chemicals left over from the cleaning solution to interfere with your vapor. Wipe them dry so the water doesn't cause spots.
Caps
If you want to carry around a supply of botanical ready to go, you can buy tube caps for your Arizer Solo aroma tubes. They fit neatly over the end of the tube so you can keep another round of botanicals in the bottom, below the internal barrier, ready to fit right into your Solo when you need it.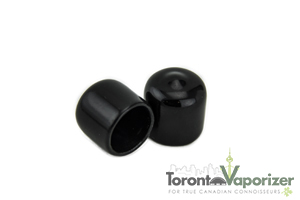 In general, which tube you prefer depends on your own priorities and needs. We hope this article has helped clear up the differences between them for you and made it easier to choose.
Hope you found this post useful. As always, feel free to leave your comments or questions in the section below 🙂
TorontoV Team