Today we'll be reviewing the Aspire Plato all-in-one starter kit. This is a one piece vape, meaning the tank is on the inside of the unit. This gives it a very sleek appearance, which is made even better by the many color options it's offered in. While this may seem like a beginners vape at first glance, there are actually a several good reasons to add this to your lineup even if you normally like higher powered and more versatile devices. Read the full review to find out why… but before we do that be sure to check our vape buyer's guides for important information to consider before making your first purchase.
Review: Aspire Plato Starter Kit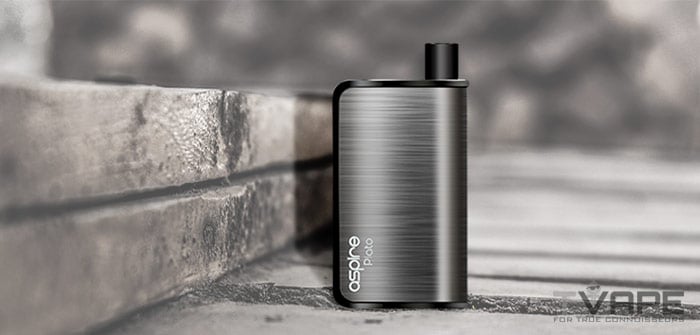 Manufacturing Quality
Like the Kanger Nebox, the Plato is an all-in-one vape that has the tank located on the inside of the base. This means your drip tip is going to be the only thing extending above the unit, which makes it very convenient to hold and carry. On that note, the size is also very nice because it fits perfectly in your hand.
I'm also a big fan of the way the exterior slides off to expose the inside of the base. This gives you quick access to the battery and tank without having to unscrew anything. The shell is securely held in place by magnets when on the unit but still slides off smoothly. I have no complaints at all about this setup and think it's one of the Plato's best features.
When you slide the cover off, you'll see your tank and coil setup right on the end. While it looks like you can just pull it out, it's not that simple. There is actually a key that you have to use to unscrew it from the top. Once you do that, the coil is pulled out the top and the tank can then be easily removed.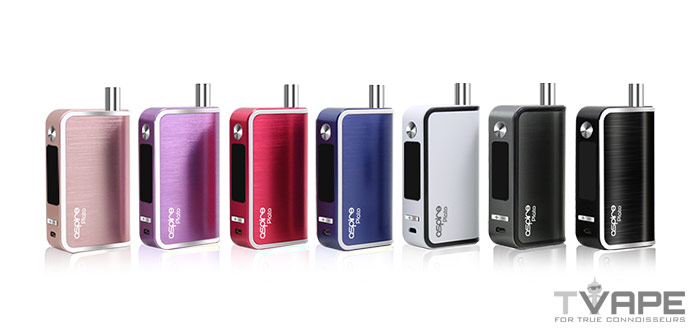 There are little rubber stoppers for when you want to fill your tank without changing the coil. They actually work better than expected, and I didn't have any trouble with leaking during normal use. If I had one complaint about this setup, it would be that you're pretty much guaranteed to have a mess on your hands if you try to change your coil when the tank is anything but 100% empty. Cleanup isn't that hard though.
Finally, the buttons and screen are all well done. There isn't any rattle, and the screen is crisp and rotates depending on what side is up. If your screen looks blurry, make sure you take the protective plastic off.

Flavor Quality
The vapor production and flavor from this is good. It comes with a 0.4ohm sub ohm coil and a 1.8ohm nautilus coil. You can use this for direct lung or mouth to lung style vaping, and there is even a way to adjust the airflow on the bottom. The airflow control is a big plus over other all in one vapes in my opinion.
Speaking of the airflow control, you can actually push vapor out those holes on the bottom. If you see people using this, you'll probably notice that some blow a puff out before they inhale. This has no functional benefit, but some people think it looks cool.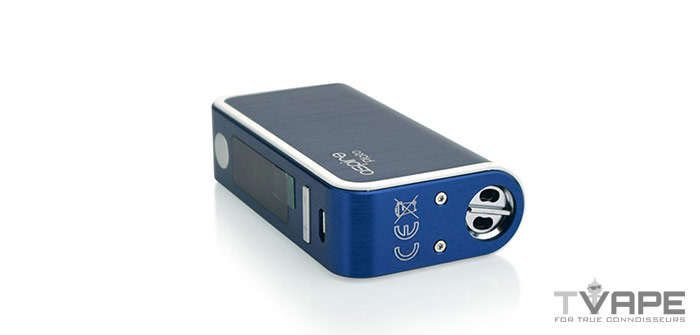 Power Flexibility
The Plato offers two modes, wattage and temperature control. In wattage mode, you can set it to anything from 1 to 50 watts. It offers temperature control for nickel and titanium, with a range of 200F to 600F.
This obviously isn't the most versatile vape on the market in terms of power options, but the ranges should be plenty for most people.
For the most part, this is very easy to use. There are just 3 buttons, and navigating the menu is very simple considering there aren't that many settings to deal with.
The only thing that may look daunting to someone who hasn't used this yet is the tank setup, especially with the key.
While it does take a few times to get used to, this setup isn't complicated at all. It's just different than what you may be accustomed to using if you have other vapes.

 Portability
Portability is great. I think that vapes that keep the tank inside the base are way more portable than your traditional box mod. The shape and size is much more convenient for carrying around, especially if you want to put it in a bag or pocket.
This comes with a 2500mAh 18650 battery. How long this will last you ultimately depends on how often you vape and what settings you are using. Overall, I'd say the battery life from this is average. If you want to extend it to make it more portable, just get another battery.

 Overall Experience
I really enjoy the Aspire Plato. This isn't going to win you any cloud competitions, but I think it is a fantastic option for a daily drive thanks to the portability.
I know that a lot of you are probably wondering how it compares to the Nebox. While I haven't thought too hard about this, I'd say they are pretty comparable. There are things I like about the Nebox, especially the flavor and the 10ML tank capacity but I really like the sliding cover and adjustable airflow on the Plato, which the Nebox doesn't have.
If you are looking for a well made vape and want to avoid the traditional box mod with tank on top design, I think this is an excellent choice. It's extremely portable, looks great, and delivers good vapor. What more can you ask for?
If you are looking for a larger unit that offers a bit more power be sure to check out the Coolfire IV 100W.
We hope you enjoyed reading our Aspire Plato review! We would love to hear from you! Feel free to leave a comment in the section below, you can do so anonymously 😉 Don't forget to follow us on
Facebook
,
Twitter
or
Instagram
for contests, sales alerts and other fun stuff! Thanks for reading and as always, keep vapin'! 😉