The Atmos Magna is a portable wax pen that features a magnetic connection above the atomizer to make loading the chamber more convenient. The kit includes everything you need to start vaping wax, including two atomizers. Let's see how it performs now… And if this is your first wax vaporizer be sure to check out our Wax Pen Buyers Guide for helpful info and tips.
Review: Atmos Magna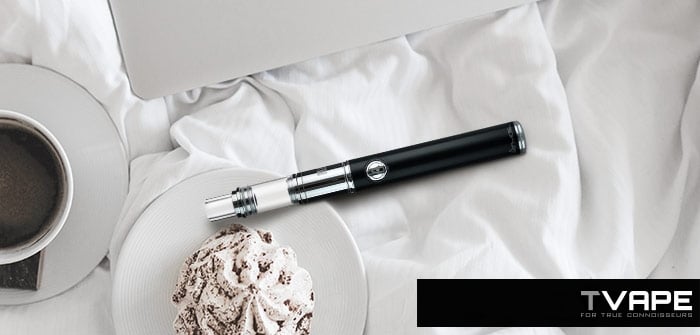 How it Works
The Magna has extremely basic wax pen functionality. That's not necessarily a bad thing, but don't expect this to revolutionize pen vaporizers just because it has a magnetic connection. There are other vapes out there with magnetic connections anyway.
To be more specific, the setup of this is the battery base with an atomizer on top and a mouthpiece above that. There is one button on the base, and it's used to turn the device on and adjust the temperature.
To turn it on or off, you click the button five times. To cycle through temperature options, you click it four times. Once you have a temperature selected, you can load your wax and then start vaping. There is a glass sleeve that sits between the atomizer and the mouthpiece.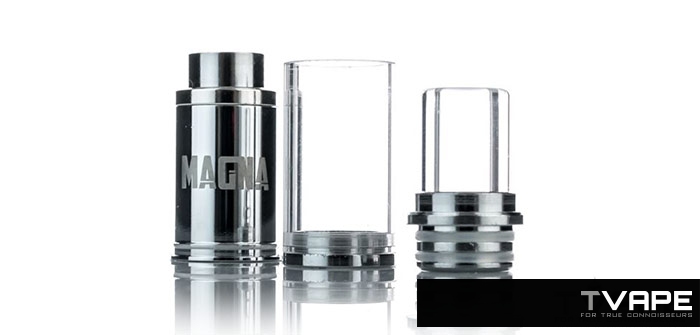 This is the part that is held on magnetically, so all you have to do is pull it off to load the chamber. To engage the coils, you just press and hold the button. The device will heat for a maximum of 15 seconds before shutting off.
Temperature Flexibility
The Magna has average temperature flexibility for a wax pen. There are three temperature settings to choose between on this, while many wax pens – including some very good ones – don't have any flexibility at all.
On the other hand, they don't even tell you what the temperature levels are! You just get to choose between low, medium, and high. In my experience manufacturers tend to do this when there isn't actual temperature control, just control over the voltage output.
This makes sense considering there is an autoshutoff, which is typically there to prevent the atomizer from overheating – something that wouldn't be possible if the temperature were fixed. I could be completely wrong, but that's just what I'm guessing based on using this.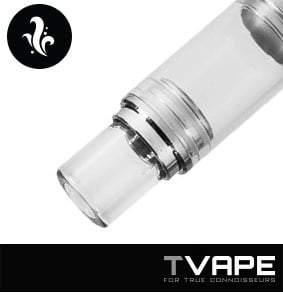 Vapor Quality
The vapor quality from this is good. It's nothing exceptional, but it is enjoyable and will get the job done.
The reason I say that it is nothing exceptional is because this setup is what has become the standard for wax pens – quartz rods wrapped in titanium coils.
So the vapor production and quality isn't going to be any different from all the other wax pens out there with this same atomizer style. The one thing that I will give this credit for as being better is the glass mouthpiece.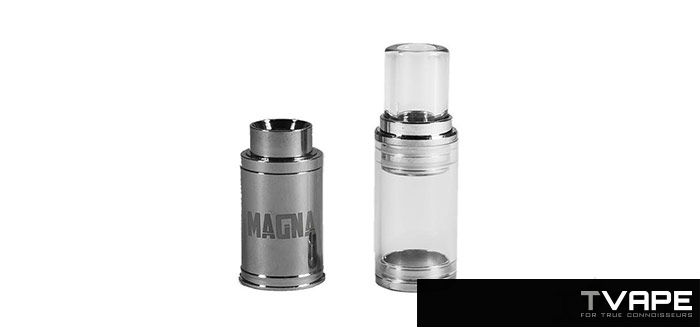 Again, despite everything I've said, the vapor is good. To maximize flavor, use the lowest temp setting and the single coil atomizer. To maximize vapor density, use the highest temperature and the dual coil atomizer.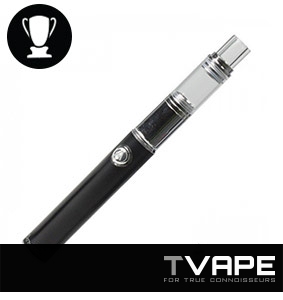 Manufacturing Quality
The manufacturing quality of this is pretty average for a wax pen. You've got a basic variable voltage battery, combined with the cheapest style of atomizer you can reasonably use these days.
The only things that earn this a few points above the most basic wax pens are the magnetic connection and the glass mouthpiece.
Battery Life
The battery life for this is also average. 650mAh is the most common battery capacity to use for wax pens because they're a convenient size and keep things very portable.
They're also cheap, allowing the manufacturers to keep costs down and charge less. If you are a heavy user, this may only last you a day or even less.
If you want to take a few puffs a day, this could last a week. The performance will vary directly with your 'temperature' choice.

Ease of Use
This is extremely easy to use. The magnetic connection is especially nice because it means you don't have to twist the top on and off when you want to load your wax.
I've already mentioned how to use it, but to reiterate: there is just one button. You click it five times to turn it on, then just click and hold to engage the power and take a draw. If you want to change the temperature level, click the button four times before clicking for your draw.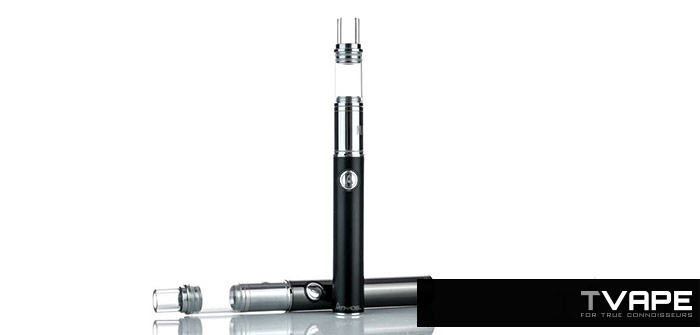 Discreetness
The discreetness of this is also good. It's small enough that you can keep it hidden easily while transporting it, plus you can conceal most of it in your hand when you are actually using it.
To maximize the stealthiness, use the lowest temperature and the single coil atomizer. The magnetic connection will also decrease the amount of time it takes you to load your wax, which may be helpful in taking advantage of a small time window for a quick draw.
Overall Experience
The Atmos Magna is just a step above your typical wax pen.
There are a few things that set it apart. First, you've got the temperature control. Second, you've got the convenient magnetic connections. Third, the mouthpiece is made of glass.
On the other hand, the battery still only has a 650mAh capacity, and the atomizers are still just quartz rods with titanium coils.
If you're just looking for a cheap and reliable way to enjoy wax, this isn't a bad choice. But I do think a unit like the Thunder 2 is still better for the price and offers better flavor.
If you are looking for a portable e-nail that has actually has precise temperature control and the bonus of having a herb attachment as well, we would encourage you to check out the Focusvape Tourist.
If you have questions about our review or just want to let us know what you think, feel free to drop us a comment below! Also, don't forget to follow us on Facebook, Twitter or Instagram to keep up to date with all our contests, sales alerts and other fun stuff! Thanks for reading and as always, keep vapin'!