Shopping online has never been easier than it is today. It is also far more convenient, since you can do your research and make your purchase all in one sitting. Though it is becoming more and more common to shop online, there are still natural hesitations that arise when it comes to things like: entering in your payment details and/or determining if you're buying from a legit site. These are hesitations that we normally don't consider when we shop at the corner store, but all of a sudden start raising flags when we're shopping online. This post is meant to outline the differences between the legit, authorized vaporizer dealers and not so legit, unauthorized dealers in the vaporizing world. Once you're aware of the differences, it will be easy as pie to make a purchase comfortably online, from a legitimate source.
Authorized Vaporizer Dealer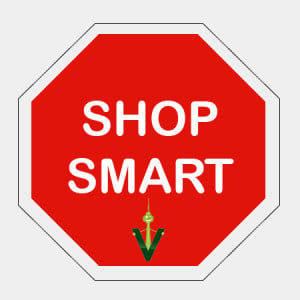 There are quite a few online vaporizer dealers based in North America, but how do you know which one is safe to shop at? The last thing you want is to buy a vaporizer, have it delivered and a month later discovering a defect and having no one to turn to. Well, we've prepared the following 5-point checklist to make sure this doesn't happen to you.
1. Dealer Information
Authorized vaporizer dealers will offer complete location and contact information on their sites. They will list their legit address (not a P.O Box or residential address) and phone number, should you need to ask any questions or inquire about returns. Unauthorized dealers often just list an email address. But if you don't have an address or phone number, how can you identify the dealer or hold them responsible in case of fraud or simply to help resolve issues you are having with your unit? Having legitimate, accessible dealer information is the first thing you should be looking for when shopping for a vaporizer online. If you can only find an email address, watch out. These companies can poof out of business as quickly as they came into business, and what will happen is you'll find yourself sending emails to an account that is no longer active.

2. Industry Pricing
There are a lot of refurbished units dumped on the market and being refurbished, they are of course advertised at amazingly low prices. This is usually the case for vaporizers sold on sites like eBay. Now, for the few vaporizers sold on these sites that are in fact brand new, a super low price may seem very attractive. However, there is one big problem with substantially under priced units (whether refurbished or new): manufacturers will withhold warranty support. Most manufacturers enforce strict, minimum advertising prices that all legitimate dealers must adhere to. If products are caught being sold below this price point, the manufacturer will outright refuse to offer warranty support on the unit. Moreover, only brand new units will receive warranty support and since you won't know whether the unit is new or refurbished before ordering, you're left in a guessing game. Don't rely on the assurance of a brand new unit from an eBay seller that is offering vaporizers at a substantial discount. Now its important to distinguish between an unauthorized dealer selling at well below the minimum advertising price and an authorized vaporizer dealer offering a limited time sale on a vaporizer you are interested in. Vaporizer sales are coordinated with the manufacturer and are 100% accepted. So, if you've found your vape on eBay or Amazon and are really tempted by the low price we would highly recommend you think twice about the purchase. Like always, if it seems too good to be true it probably is.
3. Warranty Support
Vaporizers being advertised at super low pricing should signal an alarm. Why is this unit priced so low? Well, most likely because it has no warranty. Vaporizers are an investment – the higher the investment, the more you want to make sure you have a backup plan if something goes wrong. There is a reason why electronics have warranty periods and if you are not able to benefit from this, then you can actually consider having overpaid for your product. What's more, is manufacturers in this industry offer very good warranty periods, so it would be a shame to not have support at your disposal should you ever need it. To submit a unit for warranty you need to provide your proof of purchase (an invoice from an authorized dealer) that states the price you paid for the vaporizer you now own.
4. Site Security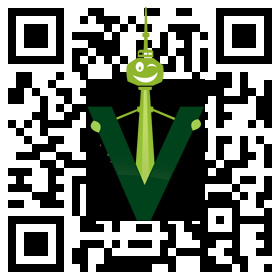 Many unauthorized dealers or outright scams do not properly secure their websites. Any website that requires you to enter in your credit card number should be verified and secured by services like: McAfee Antivirus, GeoTrust and the site's host. If you do not find these seals anywhere on the site again, watch out. These seals are guarantees that the site takes the necessary care to conceal your sensitive information. Don't give anyone access to your money that doesn't provide you with these basic security measures. Just don't. McAfee and other security services will place small seals at the bottom or side of the website, and if you click on the pictures, they'll take you to a confirmation page ensuring the site's security. Be aware that it is not enough to just see the seal on the site – these seals can be faked and be just images in reality (i.e. if they are clicked, they do not take you to a confirmation page that ensures the site's security). If these are real seals, they will forward you to a page that identifies the site's certificate number and confirms that they are registered with the service.

5. Social Media
The last factor that helps make an online dealer be more legit is their social media presence. At a bare minimum, the online store you're looking to spend money at should have an active Facebook and Twitter profile. Now, active does not mean simply creating a profile and letting it sit in cyberspace – it means continuously engaging with the community. The more a company communicates with their customers and updates them regularly with useful, shareable content, the more trustworthy they become. A YouTube channel is also very beneficial. If a company creates interesting and useful content, it shows that they care about their customers and are willing to invest the time and money into communicating this. Such companies are likely to be legit and not likely to poof out of business anytime soon.
So, the moral of the story is: a vaporizer is a big investment and you really want to be sure it will work properly for a long, long time. We do not recommend buying a vaporizer that does not come with the manufacturer's warranty and we certainly advise you to be very cautious when buying from websites that are not properly secured and do not display dealer information such as their location and phone number. These are just a few things to keep an eye out for when shopping online for your vaporizer. As long as you are aware of the differences between authorized and unauthorized dealers, you are on the path to making a bullet-proof purchase with a legit company. If after reading this you are still willing to accept the risks associated with buying from unauthorized dealers, that is of course your prerogative.
Thank you for reading today's post on the Authorized Dealers. If you have any questions of comments, leave them in the comment section below and we will get back to you as soon as possible.
TorontoV Team