One of the funnest holidays of the year is almost upon us! Halloween feels like it was created for vaping. Think about it: candy, costumes and scares … most definitely all enhanced by vaporizing! Today we are going to look at some vaporizers that will help you prepare an awesome Halloween party along with how to improve any party that you visit with vapes. Let's begin!
Top Halloween Vaporizers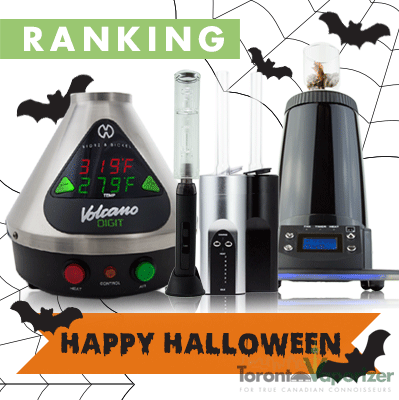 Hosting A Party
A great Halloween party takes preparation. These next two stationary vaporizers will help make sure that your are prepared for vaping. Grab some candy, popcorn and chips and you don't need much else to make the party is a hit.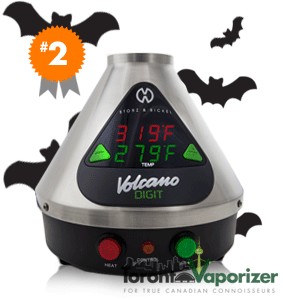 2. Volcano
The
Volcano Vaporizer
has been very popular for a very long time. It has outstanding vapor and manufacturing quality. What makes it really great for Halloween parties is its reach and customizability. When we say reach, we are talking about how many people can vaporize at the same time. Once you have preheated your vaporizer and filled your bag, you can pass it around so that everyone can enjoy the benefits of aromatherapy. In terms of customizability, you can get the Volcano with the Solid Valve and create large size bags. Very, very large bags. These huge bags will be the talk of the town and are oh so much fun. Having the Volcano ready to use at your Halloween Party will make sure that your guests have an experience that they will never forget!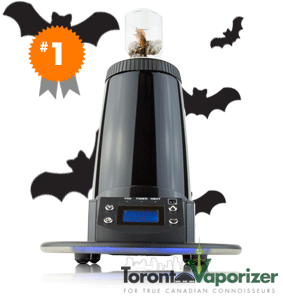 1. Extreme Q
Another excellent pick is the
Extreme Q
from the people at Arizer. This stationary vaporizer produces outstanding vapor and is made of high quality components, including stainless steel casing and a ceramic heating element. It also comes with a remote control and digital display for convenient control and precise vaping. What truly makes this a great vaporizer for your Halloween party is its versatility. You use the Extreme Q in three different ways: Balloon, Whip and Potpourri. You can capture your vapor in balloons and take it anywhere in the party for easy vaping. With the Whip, you and your friends can vaporize directly from the unit. After your party ends, you can use the potpourri attachment to freshen up your home. You get to control your experience and make it right for you and your party. For more information on this unit check out the
Extreme Q Vaporizer Review
.


Visiting a Party
Sometimes you want to get out of the house and go to someone else's party. Maybe this year you don't want to plan and clean up everyone's mess! No worries, vaping can still be part of your night event away from home. Take one of these portable vaporizers with you to have fun with your buddies somewhere else other than at home.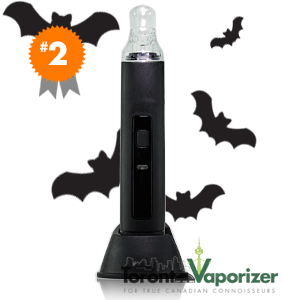 Party Pinnacle
The Pinnacle is a high quality portable vaporizer that produces good vapor, is easy to use and is low maintenance. It is small and sleek, heats up in an average of 90 seconds and heats up your botanical evenly and efficiently. What makes it great for your next Halloween party is the Hydro Tube accessory. This accessory lets you use your pinnacle to simulate a water pipe, that produces crisp and cool dense vapor. At the party, you can quickly add the Hydro Tube and you are ready to go. Your friends will marvel at the increase in vapor quality and smooth, filtered taste. This water filtration system can even let you add flavor to your vapor. Combine all of these elements and you will be quite popular at the next party!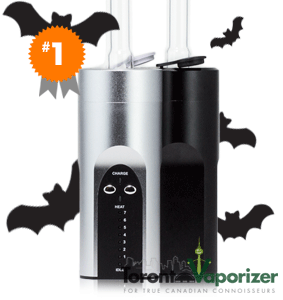 Arizer Solo
The
Solo
is one of the best portable vaporizers on the market. Some even say that it is the Volcano of portable vaporizers! This unit produces outstanding vapor quality due to its hybrid convection and conduction based heating chamber, as well as glass drawing stems for pure taste. It has seven different temperature settings available, as well a stainless steel coating and long lasting battery life. This means that you can pass it around the party so that everyone gets to try it without worrying about it running out of energy. With the Solo at your side, you can make any party fun. For more information on this vape check out the
Arizer Solo Vaporizer Review
.

Halloween is one of the best holidays of the year and vaporizing can make it even better. Whether you are hosting a Halloween party or just attending one, the right vaporizer can remarkably improve your experience. To grab the Volcano, Extreme Q, Pinnacle and Solo, check out our store. Thanks for reading todays Best Halloween Party Vaporizers. If you have any questions or comments, feel free to share them in the comment section below. Don't forget to follow us on
Facebook
,
Twitter
or
Google+
for contests, sales alerts and other fun stuff!
Happy Halloween! Have lots of fun and as always, keep vapin' 😉