The Eleaf iStick Trim is a variable voltage box mod that features an extremely thin design and an 1800mAh internal battery. The kit includes the GSTurbo tank, which has a 1.8ml capacity and adjustable airflow. Keep reading to find out how well it works.
Also be sure to check our
vape buyer's guides
for important information to consider before making your first purchase.
Review: iStick Trim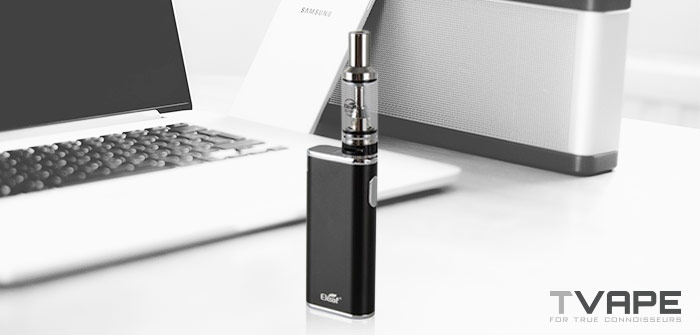 Manufacturing Quality
The main feature of this vape is clearly the width. There aren't many mods out there that are thinner, considering this measures just 15mm thick. Obviously making a vape this thin is going to require sacrifices in other areas, so let's take a closer look at what else you get with this.
The first thing I checked was the battery capacity. I was very surprised to find out that it has an internal battery with an 1800mAh capacity. That's not very big by vape standards, but it's a lot bigger than I expected when you only have 15mm to work with. To make things even better, it has a battery life meter and 2A charging. So far so, good.
I also expected this to be unregulated, meaning that it just delivered a fixed voltage based on the charge state of the battery. To my surprise, you can actually adjust the power output to three different levels (high, medium, and low) by clicking the fire button three times. Not bad for a cheap, portable beginners unit. There's a lot out there that don't offer any power flexibility at all.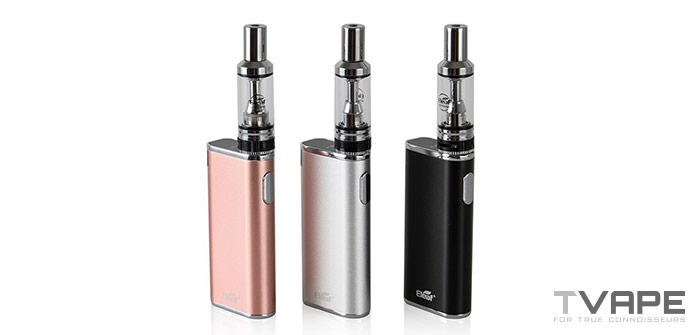 In general, the mod seems built solidly as well. There are five color options, including red, black, silver, 'greenery', and rose gold. The first three look fine to me, I don't like the last two options though. Even in the colors I like, this is a very plain looking mod.
Let's talk about the tank now. I'll be honest, I think this is where the kit falls short. I'll talk specifically about the performance of the tank in the next section, but here I want to mention a few other things. First, I get that they had to make it thin to fit on the base, but I don't like how tall and thin it is. You only get a 1.8ml capacity with it, so you'll be filling it a lot.
Unfortunately, filling it requires you to remove the whole tank and unscrew the base. This really should have been top filling for considering the size. The airflow adjustment also doesn't turn easily.

Flavor Quality
I could have gotten past the design issues I have with the tank if it performs well, but I don't think it does. While it gives a true mouth-to-lung draw, the vapor just isn't that good. You get two different coils with this, one rated at 0.75ohm and one rated at 1.5ohm.
The flavor is muted with both of them. You also have to be careful to not take many hits back to back, because the coils don't wick liquid fast enough to keep up.
With most kits this just means you get a new tank to use with your mod. I tried looking up 15mm tanks, and the only results I found were miniature army tanks.
Power Flexibility
The power flexibility of the mod is good considering it has any at all. I really didn't expect that, if I'm being honest. From what I can tell, it has three voltage output options that are just labeled high, medium, and low.
The highest wattage it can achieve is just 22W though. The vape puts out about 12W if you use the low setting with either of the coils that come included in the kit.
For a new vaper who is just switching from smoking, this will be enough to get them started while giving them some control over the density and warmth of the vapor.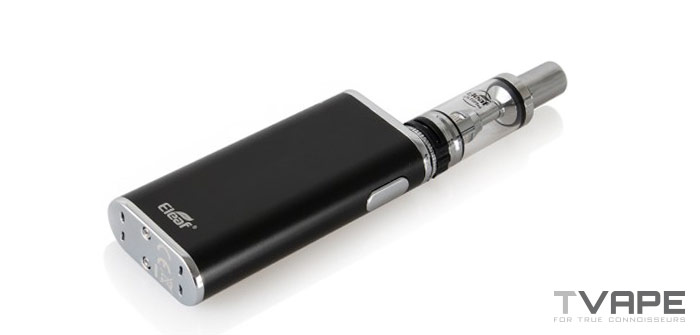 Ease of Use
The mod is very easy to use. You click the button five times to turn it on, three times to cycle through the power options, and hold it to fire the coils. To charge the battery, just plug it in using the micro-USB port on its side.
The tank isn't easy to use. Like I mentioned above, you'll be refilling this a lot if it is your main vape and doing so means removing the whole tank and unscrewing the bottom.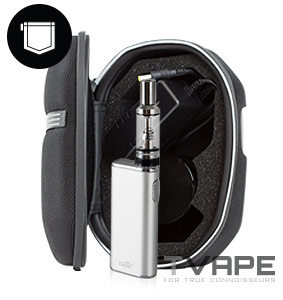 Portability
The portability of this is good in the sense that it is very thin. This means it will slide into most pockets comfortably.
The battery capacity is also good, especially when you consider that you won't be using all that much power with this.
It's a pretty tall vape though. The tank is over half as tall as the mod itself, and the combo comes in around 5 inches.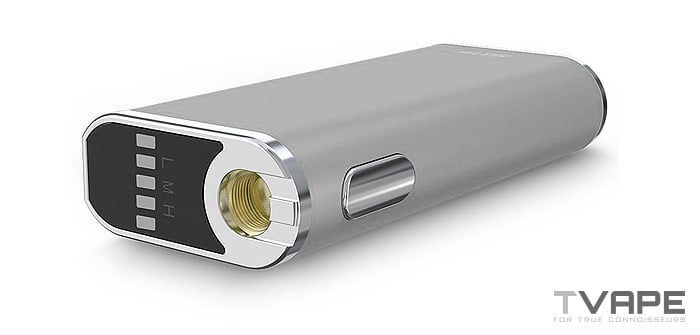 Overall Experience
I think Eleaf missed the mark with the iStick Trim.
The mod is well built for how thin it is, but I'm not sure what extra value you are getting due to this thinness.
I have to assume it was made this way for portability, but the height negates any of the potential benefits. You're also pretty much forced to use the included tank, which has an inconvenient design that requires you to remove it every time it needs to be filled. It doesn't perform well either.
Put simply, there are better vapes out there.
If you are looking for a bit more power in a portable device we recommend the SMOK G150 and if you are looking for something more portable the Aspire Breeze is a great choice.
We hope you enjoyed reading our E-Leaf iStick Trim review! We would love to hear from you! Feel free to leave a comment in the section below, you can do so anonymously 😉 Don't forget to follow us on
Facebook
,
Twitter
or
Instagram
for contests, sales alerts and other fun stuff! Thanks for reading and as always, keep vapin'! 😉