So, Father's Day is coming up and you have no idea what to get your old man! You bought him golf gear last year, a new watch for his birthday and he doesn't need another Home Depot gift card. What do you get for the man who already has everything? Well, rather than getting him something he doesn't even need, make sure he knows you are the ultimate kid and get him a vaporizer! These gift ideas are perfect for those of you who have a very "open" relationship with your father. For those of you who have the unspoken knowledge of your dads vaping escapades there's no better way to say "I vape too dad!" than to buy a unit you can share with him for those tender bonding moments!
Gifts: Father's Day
Vapman Vaporizer by Element Medical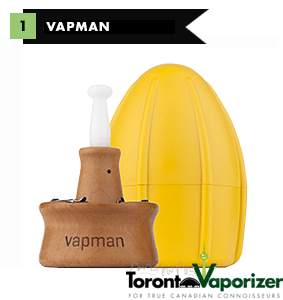 Your dads getting a little older and has been around to witness the quality of many products depreciate over time. He's hell bent on spending money on things that last and appreciates a well-made product when he sees one. He's also willing to pay a premium price to get something that's not made in China. So, if he saw a vaporizer hand-made in Switzerland, he'd probably ooo and awww it. Never mind if you bought him one! He'd be all over it! Poppa Bear doesn't want to put up with shenanigans anymore. He wants and needs something that is great quality, just like the pair of dress pants he bought back in the 70s that are still hanging in his closet looking like new. The Vapman is just that. It is hand-crafted. Built to last. Super classy and very unique. Extremely portable for the dad that likes to have the option of vaping on the go,
the Vapman Vaporizer
is also an awesome unit to use at home. And did we mention it's manufactured in Switzerland? So you know he'll know it's good stuff. The best part is this is the one vape that is not priced to break the bank. Considering the quality it offers, the prices seems almost too good to be true! To get a full
review of the Vapman Vaporizer
, follow the link.
Recommended Accessory:
The Ryot Humidor Box! A man with style needs a classy way to store his botanicals. Get him the Ryot Box in Maple to match his cool new Vapman and of course, to keep his botanicals fresh and flavorful in this high quality wooden humidor. You can add the Ryot Humidor box to your order for a modest price, so be sure to consider it!
Extreme Q by Arizer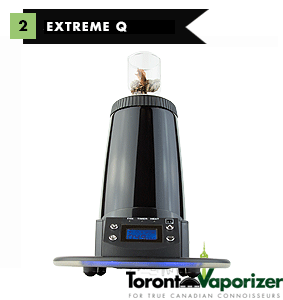 Your dad is a true "guys-guy". He goes to the race track and casino every Wednesday and he has his buddy's over for UFC, baseball and/or to watch the Playoffs. Get him a vape that's perfect for his lifestyle and sharing with his friends before a round of burgers and beer. The bag is perfect for larger groups, while the whip is great for more personal vape sessions. And the remote control makes it optimal for blowing up a balloon when he doesn't feel like getting off the couch or when he's too distracted by what's happening on TV! His man cave will not be complete without the Extreme Q Vaporizer and you'll be the best child ever for sprucing up his normal guys night with this fun device. When he's away on business you can even sneak a bagful for yourself ;)! For a chance to win the EQ for your dad be sure to follow the steps to enter the contest posted above! To get a full review of the Extreme Q Vaporizer, follow the link.
Recommend Accessory:
The Zeus Vortex Grinder! A top of the line vape needs an accompanying top of the line grinder. The pinwheel crank is great if he has any dexterity issues and the consistency of the grind is calibrated for maximum efficiency. It only costs an additional $9.99 to get this grinder with your order (even though the retail value is $59.99). What a steal!
Solo by Arizer
Attention wives! This is the unit for your hubby! You guys are new parents with a toddler (Happy First Father's Day!) and your man hasn't slept in weeks. Nothing says "go ahead and relax, I'll watch the kids tonight" like a Solo Vaporizer. Let the dude chill on the couch, watch some hockey and sip away at this unit with 100% permission. Your husband will be amazed by its rich vapor quality, simple functionality and Canadian craftsmanship. It's an easy way to switch him from his normal smoking methods and you'll feel better he's not inhaling all that soot and tar like before. When the kids are being babysat you two can have a date night with the Solo and revamp your marriage through the power of vaporization! To get a full review of the Solo Vaporizer, follow the link.
Recommended Accessory:
ZEUS Armor Hard Case. You have little ones running around, maybe even a cat or dog. Keep your Solo, botanicals and glass aroma tubes safe and locked away in this childproof, odor sealing pelican-like case. The ZEUS Armor Hard Case costs a pretty penny on its own, but if you get it with your Solo Vaporizer, it's a bargain!
There it is connoisseurs! The class, style, efficiency and robustness of your old man can be perfectly reflected in the vape you get for him. Your Pops will forever thank you for the best father's day present ever and I'm sure after a few draws you can convince him to buy YOU one too ;)!
Before you go, if you liked this post, please consider sharing it by using one of the sharing buttons below – thanks in advance :). If you have any questions or comments, feel free to leave them in the comment section below. We will get back to you as soon as possible.
Take care for now and as always, keep on vapin'!