Using a vaporizer is always fun, but you can double your fun with some neat vapor tricks! Master a few of these moves and you will impress and amaze your friends for years to come. Some of them on this list we've learned, and some of them are expert tricks for someone with lots of time (and vapor) on their hands.
Vapour Tricks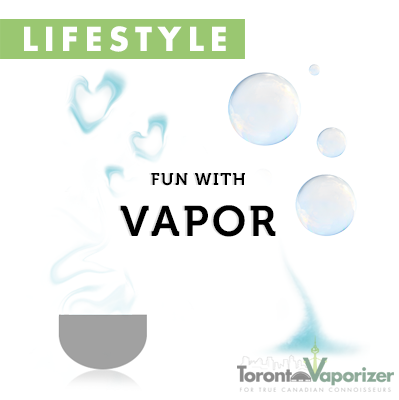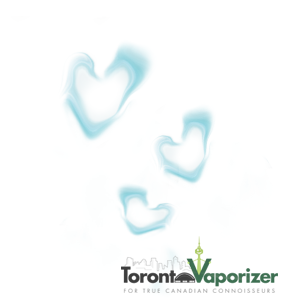 Vapor Rings
You can blow rings of vapor just as you would with smoke. This classic trick has been practised for many years, and with a bit of practice you can be pumping out some very impressive thick rings of vapor. This might seem like a simple move, but there are many fancy adaptations on it you can attempt.
 Can you do double-rings? Pop out a few quick rings back to back! Some people can produce an impressive amount of rings. Rumor has it that the world record of most smoke rings is held by Jan van Deurs Forman from Denmark. He apparently blew 355 smoke rings from one draw of a cigarette in 1979. How many could you blow from one draw of a vaporizer?
 You can also try making one ring, creating a target. Blow another ring through that first one and you're like a vapor archer!
This next trick is great for Valentine's day. Blow a regular vapor ring in a room without much air movement. Snap your fingers above the top of the ring, and it should warp the top of the ring downward, creating a little vapor heart. It may take a few tries, but it's very impressive once it works!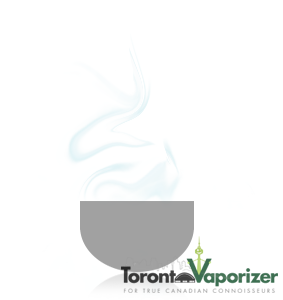 Cup 'O Vapor
This trick is really neat. Put a cup in the freezer for 15 minutes. While it's in the freezer, grab a CD (you could just use a piece of cardboard with a hole cut in the middle too) and start up your favourite vaporizer. When you pull your cup out of the freezer, take a big draw of vapor. Place the CD on top of the cup, and blow your vapor draw through the hole in the CD. The cold surface of the cup will trap the vapor inside, resulting in a really cool 'boiling cup'. It's as good as an effect as dry ice creates!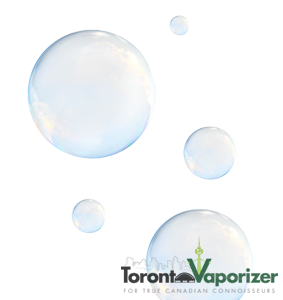 Vapor Bubbles
For this trick you'll need some bubble making equipment. You can grab a simple bubble making kit from a Dollar Store when Spring rolls around. Simply dip your bubble wand in its soapy solution, and draw on your vaporizer. Exhale your draw into the bubble wand, and a wonderful vapor bubble will form before your eyes! The surface tension of the soapy solution traps the vapor inside, giving you a really cool looking vapor bubble.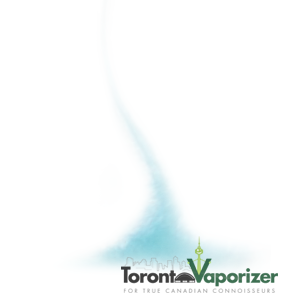 Vapor Tornado
The Vapor Tornado is a neat trick that takes a bit of work to figure out. First, find a nice flat surface like a table that you can blow vapor onto. It's also helpful to have a cylindrical tube like a paper towel roll to blow the vapor with. Now the tricky thing about this part is you have to cool down your table somehow. 
In the same vein as the Cup 'O Vapor trick, the cool surface will make the vapor "stick" to it. You can use an ice pack or a bag of frozen peas to lower the temperature of your table. After a few minutes of cooling, vapor will stick to your table easily. 

Take a big draw of vapor from your favourite vaporizer, and blow it through the paper towel roll onto your cooled table. Vapor will dance over the table like it's a misty swamp. Now with a quick motion of your flattened hand, swish down towards the table, creating a wave of air. When this air collides with the vapor on the table, it will push it away quickly. With just the right motion and with a bit of practice, you can create an impressive Vapor Tornado!

Thankyou for reading today's Fun with Vapor blog post! We hope you had lots of fun reading this and don't forget to try them out! If you're looking for more really cool tricks you can try with vapor, check out this
Vapesterdam post
! Impress your friend with these cool vapour tricks and perhaps some
mind tricks
as well 😉 Bring out the munchies,
boardgames
and
movies
for some more fun! We would love to hear from you! Feel free to leave a question or comment in the section below and we will get back to you as soon as possible. Don't forget to follow us on
Facebook
,
Twitter
or
Google+
for contests, sales alerts and other fun stuff!
Thanks for reading and as always, keep vapin'! 😉