The summer is almost here! So if you like to vaporize outside, a portable vape might just be your next best friend. There's quite a few portables to pick from though, so how do you decide which one to get? Most portables are really great in at least one area, but you will usually have to make sacrifices in others. So, how do you shop for a portable vaporizer that best fits your needs? Well, you have to know what your main priority is: is it vapour quality? Durability? Discreetness? Once you're certain of the area you will not sacrifice, selecting a portable becomes a much easier task. Now if you don't know what your main priority is, that's ok, because that's where this guide can help you through the maze of options. Here are in-depth descriptions of some of the areas/categories you should evaluate before purchasing a portable.
Buyer's Guide: Choosing a Portable Vaporizer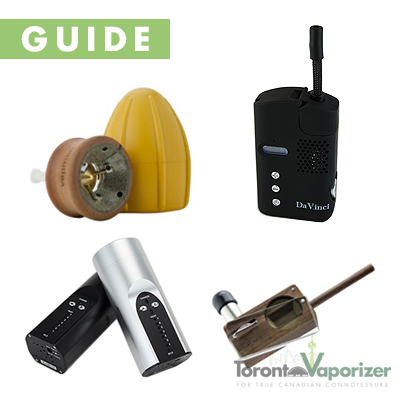 Portability and Battery Life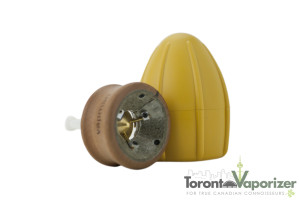 Portability is a measure of a couple things: how convenient the unit is to carry (in terms of size and weight) and how long it lasts before you need to recharge it. Smaller units are easier to carry, but will usually have lower battery life. So let's talk about convenience first. The smallest and lightest units around are pen-style vaporizers. However, the problem with most pen-style units is that they can only vaporize concentrates. Don't be fooled by pens that claim to vaporize dry botanicals – these are just repurposed e-cigarettes and do not vaporize, but rather burn your botanicals. Second is battery life. The unit that can last the longest on a full charge is the Arizer Solo. But, the Solo is a tad heavier, bulkier and has breakable glass parts. So, which units have the best ratings in both of these categories? Well, units that don't run on batteries have an advantage here. These vapes either work with lighters or run on butane. The Vapman for example uses a lighter, which means you never have to worry about how long your unit will last when you're out and about. Butane units like the WISPR and Iolite are also quite convenient and as long as you have a can of butane handy, you can vape away.
Discreetness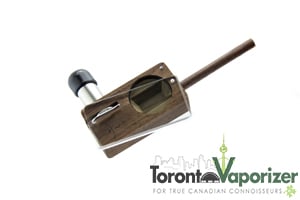 The size and design of a unit affects the level of discreetness. Really tiny units like the Magic Flight Launch Box, G Pen or
the Pinnacle
can be hidden in your hand. In fact, they're even small enough to be discreet when you're using them. However, well designed portables are usually small enough to fit in a pocket comfortably. For example, the Da Vinci and Iolite are really discreet because they look like normal electronic devices and could even pass as Walkie-Talkies. Pen style vaporizers like the G Pen are great too since they're designed to look like pens.
Vapour Quality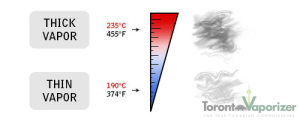 This is always the most important thing you should consider in a vaporizer. But because portable vapes are so small, there's not always room to focus on vapor quality and all the other categories as well (hence the sacrafice). Vapour quality is best with convection heating, but most portable units are too small for real convection heat. So, the best alternative is a hybrid vaporizer, that offers a little bit of convection and conduction heat, like the Complete Vapman and the Pinnacle. To read more about Hybrid Vaporizers, follow the link.
Manufacturing Quality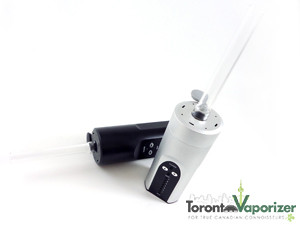 Manufacturing quality is a sign of durability. It's the difference between a unit that lasts you a month before it falls apart and one that is still kicking after its warranty period. We recommend selecting North American and/or European made vaporizers if this category is your priority. The absolute best portable for both manufacturing and vapour quality combined for example is definitely the Arizer Solo, made in Canada. It is very well designed and manufactured; the aluminum casing make's it very durable, and the stainless steel and ceramic heating chamber make it very efficient. The managed airflow allows for an element of convection heat and the drawing stems are made of glass, so it has better vapour quality than you'll ever find in any other portable unit. In fact, the Solo's vapour quality has been compared to that of the Volcano. For a more in depth
review of the Arizer Solo
, follow the link.
Now, this doesn't necessarily mean that the Solo is the best portable for everyone. If you're worried about portability and battery life for example, you'd be a lot happier with a small, battery-free unit like the Vapman. The Vapman's also much cheaper than the Solo, while offering pretty good vapour quality for it's size and price. So, it's a toss up. You just need to figure out what's most important to you. All of our portables are ranked based on these criteria on their product pages, so you can just check out the stats for each one.

We hope this post has helped outline how to pick your portable vaporizer. If you have any questions or comments, feel free to leave them in the comment section below. We will get back to you as soon as possible!
Take care for now and as always, keep on vapin'!
TorontoV Team