Kanger has become a name synonymous with the e-cigarette community and today we will be looking at one of the newest additions to the growing Kanger line; the Kanger Nebox. This unit is unique in the fact that it boasts a 10ML built in tank, as opposed to the 3 – 4 ML detachable tanks seen on most units out there. This means you can store double the juice of most units so you will have to refill your unit less. Read on for our full break down on how this unit performs. Also be sure to check out our Vape Buyers guide for an in-depth guide into what to consider when purchasing your first vape.
Review: Kanger Nebox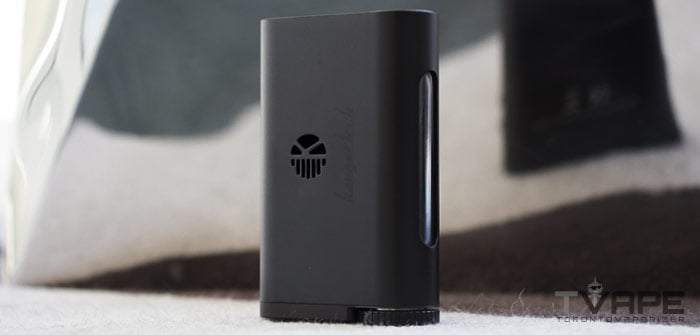 Manufacturing Quality
Kanger is known for making flashy looking units and the Nebox is no exception it's a really attractive unit. The vape appears to be well constructed, there were no visible defects in my model, buttons operated properly and the screen was vibrant and easy to read. What I liked right away was the massive tank that is actually built into the unit. This not only provides you with hours of vaping without the need to refill you vape, it also make the unit compact as there is no tank sticking out the top of the mod. The only down side to having a built-in tank is that it will be a little trickier to clean and fully deconstruct and if the glass ever breaks for whatever reason the entire unit will be rendered useless. But the device does seem rugged enough that that should not happen with normal handling and care.

Flavor Quality
I have always enjoyed the flavor that Kanger coils produce and the Nebox falls in line with the quality I've come to expect. Each draw is smooth and full of flavor with little influence from the tank or coils. The unit features both variable wattage mode and variable temperature mode which will help you customize the session and achieve the consistency of vapor that you enjoy.  The addition of temperature control is a welcomed feature and will help avoid dry hits by not allowing the coil to exceed the set temperature. For a starter unit it is hard not to like how well this unit tastes right out of the box.
Power Flexibility
The Nebox has up to 60 watts of available power giving you tons of flexibility. The starter kit also includes both .5 and 1.5 ohm coils, allowing you to try vaping in different wattage ranges. The 1.5 ohm coil is ideally vaped at between 10 – 20 watts and provides a mouth to lung inhale, meaning you take the vapor in your mouth before inhaling it into your lungs. The .5 ohm coil can be vaped at between 20 – 40 watts, we really don't recommend going above 40 or you will burn your coil out really quickly. The .5 ohm coil provides a direct lung inhale, resembling more of a hit from a water pipe in terms of amount of vapor inhaled and exhaled. This is the preferred method of the "cloud chaser" but may be a little too much for first time users. We really do like that Kanger gives you 2 completely different coil options as it allows you to try both inhale methods at different wattage settings to get a personalized vapor experience.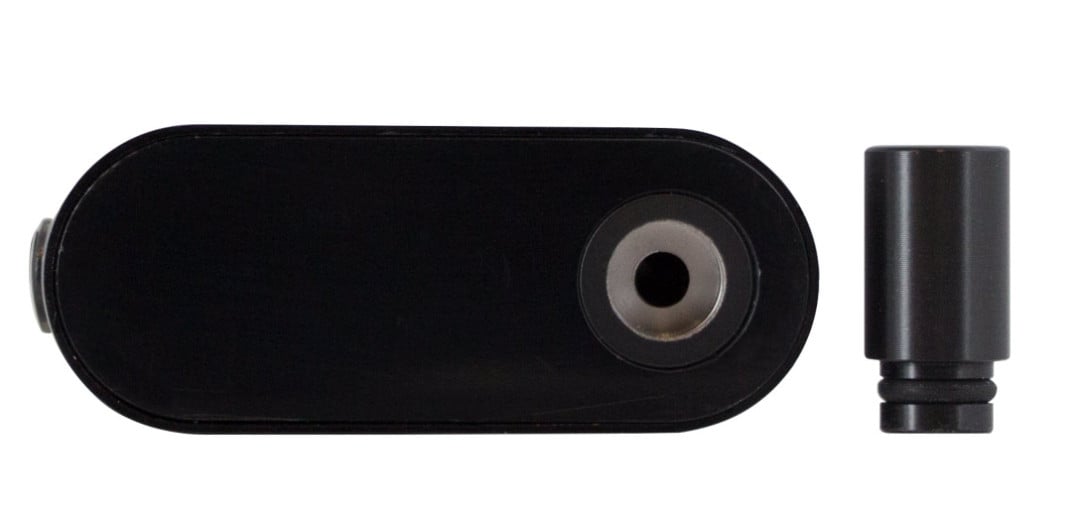 Ease of Use
The Nebox does not have a lot of moving parts because of the built in tank making it very user friendly. It has 2 modes that it can operate in; variable wattage and variable temperature. The latter helps users avoid the dreaded dry hit making the device overall simpler to use and easier on the wallet as you won't have to replace burnt out coils as often. The large 10 ML tank means you won't have to fill your unit nearly as often as other models, seeing as most e-juices are sold in 30 ML capacities, the Nebox will only need to be filled 3 times for that entire bottle. This means less spilled juice and oily fingers and more time vaping.
Portability
As I touched upon earlier, the built in tank is a nice feature as it allows the unit to be far more portable. There is no tank sticking out at the end of the mod, instead the tank is built flush against the device.  As well the sheer size of the tank means the chances of having to reload it while you are out are pretty low. The mod fits easily inside a pocket, purse or bag for easy transporting and quick sessions while out and about.
Overall Experience
For a starter unit it's hard not to like the Nebox, it's simple, compact and provides excellent flavor. The coils provided allow you to customize your sessions and find a consistency of vapor that works for you. We absolutely love the giant tank, making the inconvenience of refilling your tank a less frequent task (3 times per 30ml bottle). If you are new to vaping or looking for a unit that is a lot more portable than most mods available be sure to check this one out. If you are looking to pick one up be sure to head over to our store where we also have a large selection of e-juices to go with your brand new unit.
We hope you enjoyed reading our Kanger Nebox review! We would love to hear from you! Feel free to leave a comment in the section below, you can do so anonymously 😉 Don't forget to follow us on 
Facebook
, 
Twitter
 or 
Instagram
 for contests, sales alerts and other fun stuff! Thanks for reading and as always, keep vapin'! 😉