About Me
Hey Hey! I'm Samantha, Sammy for short aha. I've had my Magic Flight Launch Box for a few months or so now and totally LOVE it! When I saw the opportunity to submit a personal review I knew had to write one and spread the word. First off, I'm 23, live on the beautiful island of Hawaii (Aloha!) and go to school for Hotel management. But this summer I've been just teaching surfing to them kiddies, throwin' bonfire parties at my parent's beach house and showin' off my current best buddy, the Launch Box hehe. When I was choosing a vape to help me switch from combustion my main concerns were getting something small enough I could carry it in my purse at all times and that was simple and fast to use. When I vape I'm not looking for a long drawn out experience. I just kinda wanted something to whenever and wherever, hence why this lil' dude is an all-star. I have a pretty close group of gals and I hate sharing my new toys so we all decided to get our own and bulk ordered like 5 from TorontoV. So, for all of you vapers looking for the down low on this unit, I now present: my Magic Flight Launch Box Experience!


Samantha's Magic Flight Launch Box

Experienc

e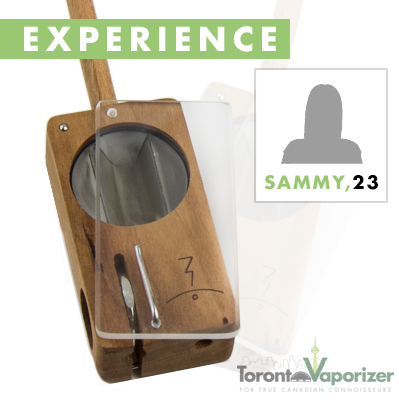 First Impressions
I had done a lot of research on what vape I wanted before I ordered the MFLB so when the package arrived everything was just as I expected and man, I was super excited. It comes in a super cute tin box, has 2 batteries, a cleaning brush, glass straw, charger and the "Flight Guide". The Flight Guide is a great little book with basically everything and anything you need to know about the unit and how to work it. I ordered the cherry because its coloring looks more feminine to me and is just in general a bit fancier than the standard maple. I didn't mind paying the extra money for the special wood because with a lifetime warranty I figured this vape was going to be my sidekick for a long while. The people at Magic Flight must have perfected this unit because it's seriously beautiful and after flipping through the book and watching Toronto Vaporizers' "How To" videos, I already felt like a pro. Mind you, it does take a few tries to get the correct pull intensity and figure out how long to hold the battery for your liking, but I'll get to that part later. The unit and packaging is super nice and that really set me in a great mood for my first try. Once I loaded the trench and instead the battery I could see the small red glow inside and vapor almost immediately started to build. After a few seconds of it building I began to take slow steady draws as recommended. The vapor had a beautiful flavor unlike anything I had experienced, was a little warm but was also visible upon exhalation, which was sick. The next few tries I got more comfortable and began to settle in to the learning curve. The Girls and I had a first sesh together that night and we can collectively agree the MFLB truly guided us into flight aha.
Likes
Obviously Im a huge fan of how the unit looks, and the high quality materials used and the very down to earth vibe of the whole unit and company. But one of the best things about the MFLB to me is the size, speed and simple but genius engineering. I can get a quick sesh in, under a minute, and pack the little guy away in even my pocket if I need. I bought a small case for my purse but the tin is great for when I'm traveling 'round to keep all the accessories organized. The trench is a great size too, perfect for me, myself and I but if one of my girls wants to split a trench with me it's not bad for two. Once you get ahold of the draw technique learning curve, its super simple to use… load, insert battery, draw. Unload…so there's no fancy set up to worry about. Another awesome thing about the launch box is it barely has a smell. Traditional combustion is super obvious odor wise but I've noticed with my Launch Box I can be indoors, the odor is gone within minutes and smells kind of like popcorn, definitely something nice to not have to worry about. The fact the unit is budget friendly is defiantly a plus, too. Even after I upgraded the wood to cherry, ordered more batteries and draw stems and had it shipped to me (4659 miles from Toronto to Hawaii, I might add) it was still well under 2 hundred Dubloons! But guys, probably one of the best things about the MFLB is the warranty. Magic Fight is serious when they say you are covered by a lifetime warranty and you can verify that fact with forum users and other people who have had to use it. I'm super careful with mine and hope I never need to take advantage of the warranty but if something were to happen I'm fully covered by magic flight…forever. Talk about customer service, man.
Dislikes
I know I'm probably a little biased because the only vape I have tried is the Launch Box (so far ) but there are still a couple of things that I don't fancy as much. The batteries don't really last that long. I can get a good couple of trenches out of each but then its back to the charger and a 4 hour wait until I have enough power to vape again. I bought extra batteries so that does help but you just have to be prepared to make sure your batteries are always good to go for a vape session when you are. There is a learning curve so you cant expect to be a launch box expert right off the bat. Ill cover that more in tips but basically know it's not as simple as flicking a lighter, so you have to be aware that you will have to learn a new style for consumption with this little guy if you are used to traditional combustion methods. Last but not least there is the possibility for uneven vaping with this unit which I wasn't aware of unit I left the battery in wayyy to long and smoke started coming out of it. Defiantly something I didn't expect to happen so just be aware and nice smooth vapor won't be hard to achieve.
Tips and Tricks
Like I've mentioned, the Launch Box has a learning curve, which I've discovered tricks for mastering, from reading the Flight Guide, TorontoV's blogs and videos and from reading and interacting on vape forums. The First tip to make sure your Launch box is ready for flight is you need the right grind. Your stuff should be pretty finely ground but not powdery. I've found that running my botanical through the Zeus grinder a couple times ensures everything is small enough for what Magic Flight recommends for max efficiency. The second part is that the botanical should be dry. Moister botanicals I tried stuck to the mesh, made the trench hard to clean and didn't vape quite evenly or correctly, so sticking with dry is recommend 'fo 'sho. All that is good prep for the most important part of launch: actually inserting the battery and taking your first draw. This is the process I've found to have most trouble with when first starting off but after watching a whole bunch of vids online and chatting to other launch box vapers on the web I've found the draw technique that works best for me. First off, you gotta take a fully charged battery and insert it in the battery hole. You hold the battery in for like 3-5 seconds and after you see the vapor building in the chamber/trench you can take long slow draws that increase with speed until you release the battery. To build up more vapor keep the battery in and repeat the process. Between repeats though give the box a little shake, flip around and tap everything back into the trench to move around the botanicals to create more even vaping. If you draw too soon you completely cool down the trench and get no vapor so let it build up enough, but on that same note if you hold the battery in too long and don't draw soon enough you'll cook the load unevenly and may even burn the bottom layer a bit. Its a hard process to fully explain but its something you will get the hang of after a time or two. After a couple tries its super simple and you'll just know how to do it, a learning curve worth actually learning aha. For more of a safety tip youll notice that the batteries come with the little black rubber helmets on and this is for a reason. If the positive battery end touches metal (keys, coins, whatever ) it can short out and that will crap out the battery and is generally not too safe. It's just the way it is so take mine (and everyone else who has a MFLB's advice) and keep the batteries safely stored. So, as soon as you are done vaping with it either put them in the charger to be charged, or put the little caps back on. Last tip would just be to charge your batteries and always have 2 fully charged on hand. I mentioned earlier that the batteries only do a max of a couple trench full, so if you vape every day, just charge the batteries as soon as your done to have a fresh pair ready in about 4 hours. Easy Peasy.
Super Duper! That right there is a newbies personal experience to vaping with the magical "Magic Flight Launch Box so I hope you consider how awesome this vape is. If you're looking for something small, portable, discreet with a lifetime warranty, the MFLB is definitely the vape for you.



Thankyou for reading today's Magic Flight Launch Box Vaporizer Experience. A big thank you goes out to Samantha for sharing and submitting her MFLB experience! If you would like more information on this vaporizer, check out the Magic Flight Launch Box Review. We periodically send out requests to our newsletter members to submit personal experience reviews of popular vaporizers. Only one submission is accepted per vaporizer, based on how relevant and honest the experience is. The winning submission will get freebies or discounts on future purchases!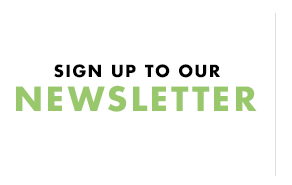 As always, thanks for reading and from one connoisseur to another, keep vapin' 🙂

Samantha & Team TorontoVaporizer