Hello there fellow vapers! Im 37, name's Michael Jr. and I work from home as a writer and also dabble in the music industry. I like to consider myself a connoisseur of vaporizing considering I personally own 6, and between my friends' collections and mine, I've tried at least 13 so far. I quit smoking about 7 years ago when I turned thirty and turned to vaporizing because everyone was saying vaping is the healthier way to go. Since the age of about 15 I was a regular smoker and with age, all that nasty smoke and lazy lifestyle was catching up to me. I had packed on some pounds, was generally lethargic and the fact that I sat on my butt all day at my computer wasn't helping. I ran into my first vape at a bachelor party for my buddy and after trying it I couldn't believe I'd been missing out! The next day I ran out to a local shop and bought a box vape. A few months later I got myself the
Vapir N02
portable. Those ones were great for that time in my life, but as I became more creative, pumped out some good work and made enough money, I invested in the all mighty
Volcano
for at home and throwing parties. You know how some people say getting tattoos are addictive, well buying vapes for me is like that. A couple years later my collection now consists of the: EZV, N02, Volcano Classic,
Solo
and now the
Puffit
. I like to think I have pretty good knowledge of vapes by now, so here's my 2 cents on the Puffit and why I decided to add it to my collection.
Michael Jr.'s Puffit Vaporizer Experience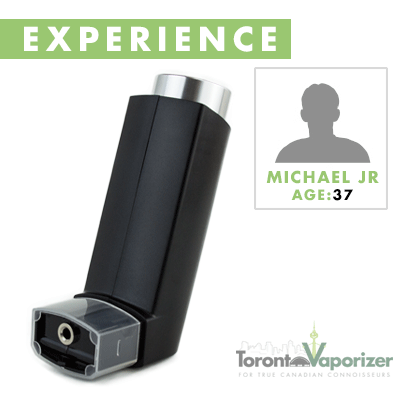 First Impressions
The Puffit originally caught my attention because of its design. It looks just like my asthma inhaler! Talk about discreet. I mean I've seen all the other portables out there, but this one's the only one that actually imitates a common medical device. The NO2 is chill, mostly for my lazy vaping sessions on the couch and the Solo is my daily working companion – straight up serious quality. So, I was kind of missing a vape that I could take out, without being sketched out. Be it at a movie or concert, the Puffit is public attention proof. The NO2 and Solo are just too obvious. Apart from the obvious design plus, it comes in a sweet package, so right off the bat I was feeling good about the quality. It's also super straight forward to use: wait for the green light and giv'er. Compared to my other vapes the first few tries were not as impressive as say the Solo, but the unit does the job stealthily and that's all I care about with this vape. That's why it makes sense to have a few vapes I think. If you just get one, then you're stuck compromising. The Puffit's my go-to for outdoor activities.
The Puffit's biggest win is the design. It's obvious the people who made it knew there was a market for people like me who wanted to vape in uber public places. It's simple because I can pre-load the heating chamber before I go out, remove the inhalers mouth cap and can get a good few draws. It also barely smells, which is great for being in tight quarters like the movie theatre. I also like that it gives pretty even vaporization because everything comes out a light golden brown colour when I'm done. The unit also charges with a USB charger, so that's great when I'm on the go with my laptop. It comes with a nice carrying case too and extra accessories, so you're set to go for a pretty decent price. It's designed with one goal in mind: discreet vaping.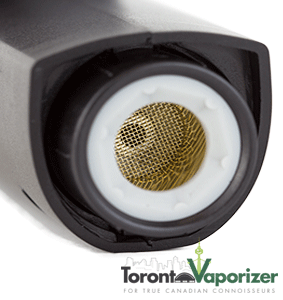 Dislikes
The Puffit is definitely a one man show. The heating chamber's a decent size, but I mean you'd never really share your inhaler with a buddy… The unit technically has 8 heat settings, but under level 7 the results were weak. Level 8 is decently light vapour. Don't expect big, visible clouds from this thing. Also, the case you get with it is cool for storage, but it's got "Discreet Vape" written in big across it, which totally kills the discreetness factor if you take it out with the case. Don't know what they were thinking. Another flaw is the button up top that you've got to push to start heating. It's made of metal, so it gets really freakin' hot! They give you a rubber cap to put on top of it to deal with this but geeze is it ever useless. I've crafted my own little neoprene cover, so I guess everyone can come up with their own work-around. Last thing is the taste. No beating around the bush, it's got a bit of a plastic taste. I'm guessin' cuz it's made of plastic. What else, well because it only lightly roasts your stuff, it's not super-efficient. But I've solved that! When I get home I just toss the batch in my Solo and vape the rest on max ;).
So yea, reuse your stuff again when you aren't getting any more vapour from the puffit. You'll get a few more draws out of it on a higher temperature unit. Also ALWAYS charge it after a sesh to make sure you're not caught SOL, cuz the battery dies quick. The heating chamber is designed to let you easily pre-load so, make your life easier and leave the grinder at home. You've got a good 6 draws or so off a chamber full so it's enough to just to take just the unit with you. When actually getting down to business, make sure you draw slow but with a fair bit of intensity. This isn't a unit with free flowing vapor so you need to put a bit of lung power into it. If you let it go through a couple heat cycles first the vapor will be slightly better and you won't have to waste your first couple draws disappointed. Probably the most important thing to remember (and trust me on this one otherwise your draws will be super weak) is to make sure your stuff is BONE dry before putting it into the chamber. Moisture somehow makes this unit ineffective. If you feel like you don't know if you're getting any more vapor out of it just open the cap (careful its mega hot so use a cloth or your shirt for protection) and with a poking tool, just stir everything around and get back to it. My only other advice would be is to only use this when you need to be discreet. I don't use it at home cause there's no point so only when you're at the movies. That way you don't sacrifice what could be better vapor quality for being stealthy.
Basically the Puffit's a vape I use alone, when I'm out in a public place and need to fly under the radar. I added it to my collection because I want to vape in public, discreetly. The Puffit fills that void, gets the job done and at a reasonable price.

We at TorontoVaporizer want to thank Michael Jr. for his valuable insight and hope this Puffit Vaporizer Experience post has shed some light on the vaping experience with the Puffit. For a review of the Puffit Vaporizer, check out our Puffit Vaporizer Review. If you'd like to become part of our Experience Network, feel free to sign up to our newsletter below.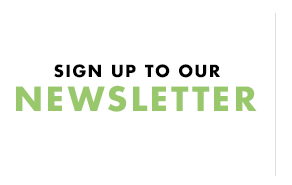 Check out full reviews of all the vaporizers mentioned in this post: Vapir N02 Vaporizer Review,Classic Volcano Vaporizer w/ Solid Valve Review , Solo Vaporizer Review and Puffit Vaporizer Review.
We periodically send out requests to our newsletter members to submit personal experience reviews of popular vaporizers. Only one submission is accepted per vaporizer, based on how relevant and honest the experience is. The winning submission will get freebies or discounts on future purchases! As always, thanks for reading and from one connoisseur to another, keep vapin' 🙂