The QloudUp Nexus is a portable wax pen with three different temperature settings and a 650mAh battery. You get three atomizers with the Nexus, including a ceramic dish and two with quartz rods and titanium coils. Let's see how well it performs now. And if this is your first wax vaporizer be sure to check out our Wax Pen Buyers Guide for helpful info and tips.
Review: QloudUp Nexus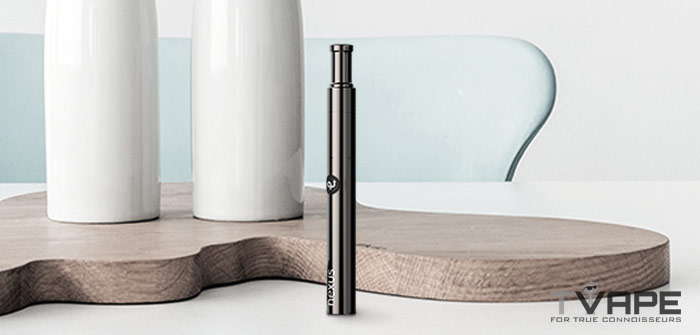 How it Works
This works exactly like every other wax pen out there. There are three main parts that make up the Nexus: the battery, the atomizer, and the mouthpiece. The battery has a single button that allows you to turn the unit on and off, adjust the temperature, and engage the heat. Your atomizer screws on to the top of the battery, and the mouthpiece goes on top of that once you've loaded your wax.
The button works with the relatively standard five click turn on, three click temperature adjustment, and click and hold for heat. While I say that this is standard, you should also know that there are a lot of wax pens out there with more limited functionality because they don't offer any temperature adjustment at all.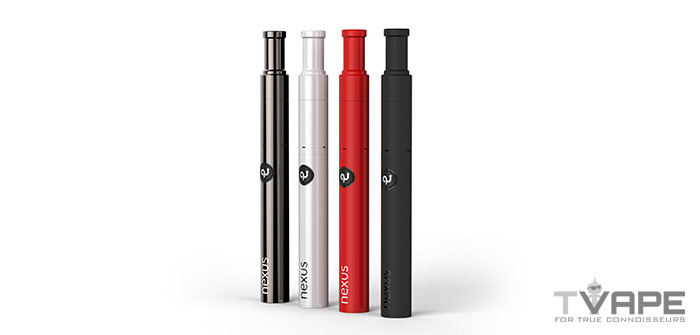 Charging this is done via micro USB on the bottom of the unit. This is actually a nice feature, because a lot of cheaper pens make you charge the battery in the same place the atomizer screws on. This setup allows for pass-through charging, meaning you can use the Nexus while it is plugged in.
Temperature Flexibility
The temperature flexibility is good for a wax pen, and about perfect in my eyes. Like I was explaining above, there are a lot of wax pens – maybe even the majority – that don't offer any temperature flexibility at all. So three settings is pretty good, but there are still a decent number of vapes out there that also offer three.
The Nexus sets itself apart based on what those temperature levels are. Generally speaking, most wax pens have temperatures somewhere between 500°-1000°F, with 600°-800°F being the sweet spot. The problem is that these temps are much higher than necessary, at least in my opinion. The flavor is much better at lower temperatures, and you can still get great vapor density with a restricted airflow.
The temperature levels for the Nexus are 340°F, 400°F, and 460°F. I've never seen another wax pen with temperatures this low, and I'm digging it.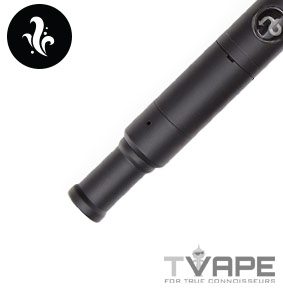 Vapor Quality
The vapor quality is excellent. You get three different atomizers with this, and they all work well for a different style of vaping.
The first, and my favorite, is the ceramic dish/donut. Instead of you traditional coil setup, this is a ceramic chamber that delivers very even heating.
It works well at low temperatures and delivers outstanding flavor. I like using this on the lowest setting and getting a bunch of very smooth and flavorful draws from a big ball of wax.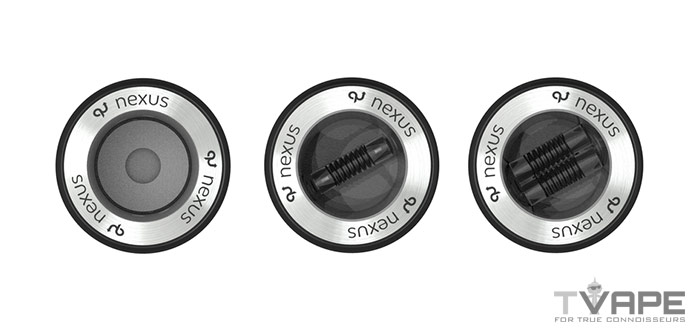 The other two have quartz rods with titanium coils. There's a single and double version. Obviously the one with two rods and coils will deliver the biggest clouds. If you want a big, dense cloud, use the dual quartz rod atomizer on the highest temperature setting. The flavor is still good, especially compared to vapes that use temps almost twice as hot as this one.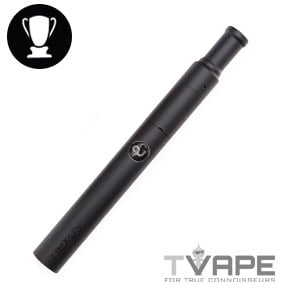 Manufacturing Quality
I think the manufacturing quality is very good. The Nexus has the perfect blend of all the features you could want, while still keeping the price relatively low.
You get three well made atomizers, each designed for different vapor styles/preferences. You also get three temperature options, and they're all considerably lower than the industry averages, which is a good thing in my mind.
Then you've got little things like the pass through charging. There's even two different mouthpieces, one made from glass and one made from metal to match the base.
I kind of wish that the battery had been a little bigger, but 650mAh is standard issue for vape pens due to the size and cost.
Battery Life
The battery life is good. It only has a 650mAh capacity, but this goes a long way thanks to the lower temperature output. According to QloudUp, you can get up to 100 draws on a fully charged battery.
As usual, I expect this to be considerably lower in practice. You could probably get to 100 using short draws on the lowest temp setting. With longer draws and potentially higher temps, I'd expect more like 45-65 draws per charge.
I haven't actually tested this though. Regardless, this should still be plenty to get you through a day or more, plus it has pass-through charging if it doesn't.

Portability
The portability of this is excellent. That's not saying much though, because the portability of pretty much any wax pen is great by default.
They're short, thin, and easy to carry. I do like that it includes a non-glass mouthpiece for situations when you want to be extra careful that you don't break anything, which is good for traveling.
The atomizers this has are also pretty deep, which allows you to load up to a half gram of wax at one time. This is convenient when you are on the go.

Ease of Use
Like I was explaining above, this is very easy to use. There is only one button. Click it five times to turn it on and three times to change the temperature.
Click and hold the button to take a draw. To load your atomizer, just remove the mouthpiece. When you want to charge it, just plug in the micro USB to the bottom of the battery.

Discreetness
All wax pens are discreet, but this does have the advantage of using lower temperatures and a ceramic dish atomizer.
If you combine these with short draws, you can get all the desired results but not exhale any visible vapor at all. Since the unit itself is small enough to keep mostly concealed in your hand, this means you can discreetly take draws without anything visible at all.
Overall Experience
I think the QloudUp Nexus is a pretty decent wax pen.
There's nothing major that is different between it and other options, but there are a bunch of small things that add up to a really nice vape. The low temperatures are obviously great, but I also like that it includes three atomizers with different styles. However we have seen this similar setup with the Dr Dabber Aurora.
The charging port on the bottom is better than having it where the atomizer attaches, and this allows for pass-through charging, which is also nice.
If you are looking for a portable e-nail that has actually has precise temperature control and the bonus of having a herb attachment as well, we would encourage you to check out the Focusvape Tourist.
If you have questions about our review or just want to let us know what you think, feel free to drop us a comment below! Also, don't forget to follow us on Facebook, Twitter or Instagram to keep up to date with all our contests, sales alerts and other fun stuff! Thanks for reading and as always, keep vapin'!