The SMOK G-Priv 2 kit is one of the most exciting things to be released by SMOK in quite some time. The G-Priv 2 mod has a slick touch screen with an updated UI, and the kit even includes SMOK's brand new X-Baby tank. Let's check it all out now… Also be sure to check our vape buyer's guides for important information to consider before making your first purchase.
Review: SMOK G-Priv 2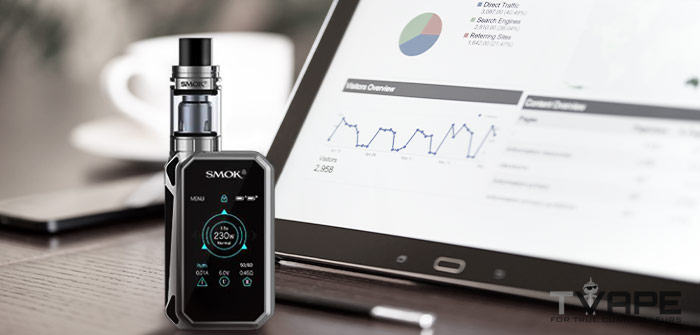 Manufacturing Quality
I, along with many other people, have been patiently waiting for SMOK to release something new for a long time. Over the last year, they released dozens of products but none of them were particularly exciting. There were many good mods and kits, but they were mostly just different combinations of features and color options.
The G-Priv 2 was worth the wait in my opinion. I'm a huge fan of touch screen mods, and this one is much better than the original G-Priv. Let's go over the best features and upgrades now.
For starters, the screen is very nice. It's brighter and has a better resolution, so the display looks more crisp and is an obvious step up from the original G-Priv. On top of being easier to see, it's also easier to use. The changes weren't major, but the user interface was updated to make using it more intuitive. I'm really happy to see this because SMOK tends to not adjust their UIs at all.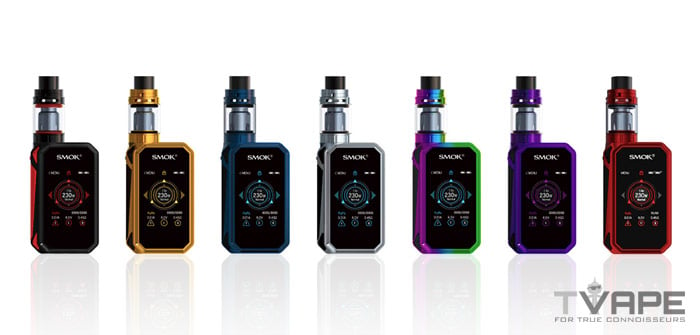 There are two actual buttons on this. The first is the firing trigger, which takes up the majority of the left side. Right above the fire trigger there is a second button for locking and unlocking the screen. You simply press that button for a couple seconds and the screen will lock while the fire trigger is still active. This is a simple but great way to make sure you don't accidently bump settings while vaping.
The only other things to know about the mod itself are that it runs on dual 18650s and it's available in 7 color options.
We've also got the brand new X-Baby tank to go over though. The manufacturing quality of the X-Baby is good, with the main difference between it and the Big Baby being that it has top airflow. This can help with a couple things, including preventing leaks. For the most part though, the performance of the two seem to be similar. I'd call this an incremental improvement.

Flavor Quality
The flavor and vapor you get from the X-Baby are excellent. Considering both the Baby Beast and the Big Baby were known for these traits, this shouldn't come as a surprise. There are two coils that currently work with the X-Baby, and both do a good all around job.
The first is the 0.4ohm X-Baby Q2, which has two coils. The second is the 0.2ohm X-Baby T6, which has six coils. The T6 obviously delivers bigger clouds, but the flavor is still very good as well.
The Q2 is the one to use if you want great flavor and more manageable clouds. There's several other coils designed for the X-Baby as well, including an RBA.

Power Flexibility
The power flexibility is excellent. This delivers up to 230W of power, which is easily and quickly adjusted using the touchscreen.
There are also temperature control modes for nickel, titanium, and stainless steel.
The temperature range is 200-600F, and you can also change the TCR settings.
The minimum resistance for wattage mode is 0.1ohm. For the TC modes, its 0.06ohm.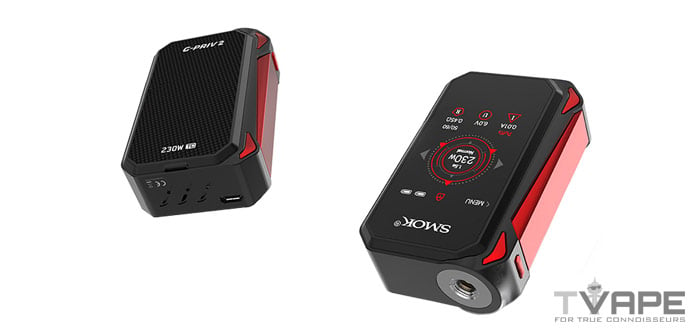 This is extremely easy to use. I love touch screen mods because they make adjusting all the different settings so much faster and intuitive.
I know that there are still a lot of people out there that think that touch screens are an unnecessary inclusion on a vape. I'm pretty confident that this is the future of high-powered mods with lots of settings.
A few taps lets you change anything you want. There aren't button presses to remember. It also opens up the ability to include a bunch of extra features that seem more cumbersome when the menu is difficult to navigate through.
Again, this is hands down more convenient than any mod that has all the same features with a classic button-operated menu.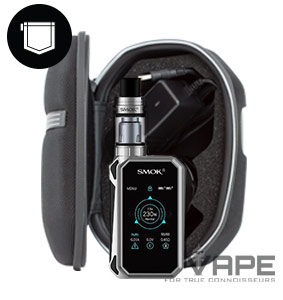 Portability
The portability of this is average. While it can't compete with all the mini mods out there, it's still less than 3.5" tall, about 2" wide and just a bit over 1" thick.
So it's no bigger than most dual 18650 mods out there, and actually smaller than a lot of them. You could technically carry this in your pocket, but it's a little big for my preferences.
I see this being better for when you don't mind holding it in your hand or when you have easy access to a bag.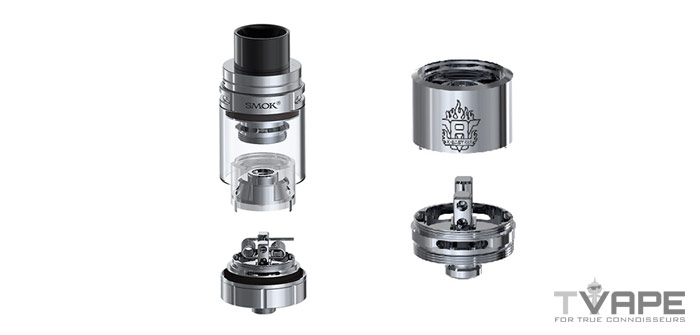 Overall Experience
The SMOK G-Priv 2 is an outstanding mod.
This is the first great release I've seen from SMOK in a while. It's not that their other mods are bad, they just didn't have anything that really got me excited. This does.
The touchscreen is bright, crisp, and extremely easy to use. The mod delivers tons of power, and has all the functionality you could possibly want from a vape. Locking the screen is simple and intuitive as well. That's a small but important feature with touch screens.
The X-Baby performs very well, but it's not all that different from the Big Baby. The one big change is the placement of the airflow on the top instead of the bottom.
If you are in the market for a new mod, I have absolutely no problem recommending this one. Another touch screen that I recently reviewed was the Joyetech Cuboid Pro, so you may want to check that one out as well. In my opinion, the G-Priv 2 is better though!
Those looking for a more traditional setup be sure to check out the Coolfire IV 100W. And for those who want a more portable vape that offers wattage control, we highly recommend the Vaporesso Target Mini.
We hope you enjoyed reading our SMOK G-Priv 2 review! We would love to hear from you! Feel free to leave a comment in the section below, you can do so anonymously 😉 Don't forget to follow us on
Facebook
,
Twitter
or
Instagram
for contests, sales alerts and other fun stuff! Thanks for reading and as always, keep vapin'! 😉