Hey there connoisseurs! Everybody wants a break from the everyday mundane.  Today, we are highlighting some
really
cool spots around the world that, while already interesting and beautiful, would be made even better by vaporizing. Grab a plane ticket if you can and check out some of these must see cool and don't forget to pack your 
portable vape
!
Top 10 Surreal Vaporizing Places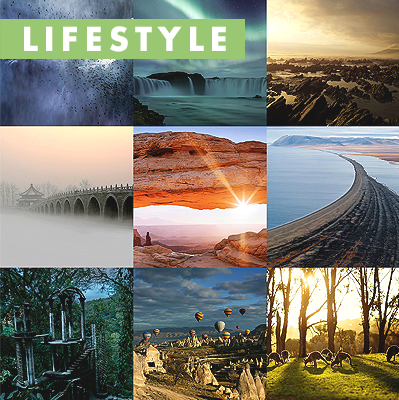 You can enlarge each image by clicking on them.
10. Hot Air Ballooning in Cappadocia, Turkey

The landscape here looks absolutely unreal while flying conditions are excellent.  This lets your hot air balloon drift between surreal landscape features, as well as unique rock formations, valleys with orchards and vineyards and ravines.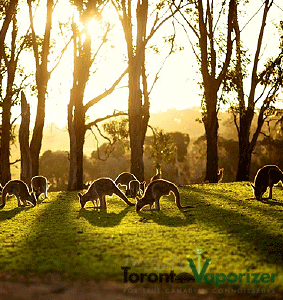 9. Grazing the Grounds with Roos in Sydney, Australia.

Sydney, Australia is just one place where you can find kangaroos.  You can find these marsupials in rain forests, plains, coastal areas, deserts and high mountain ranges. How cool would it be to observe them in their natural habitat?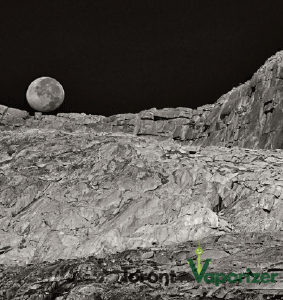 8. Lie beneath the Moonset in California, USA.

This almost lunar landscape near Donahue Pass in Ansel Adams Wilderness area will blow your mind. It's beauty will transport you away from the everyday.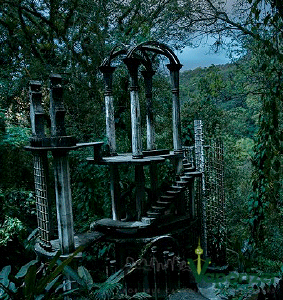 7. Discovering a Magical Glade of Pools and Sculptures in Las Pozas, Mexico.

When a freak temperature drop killed the orchid collection of an eccentric Englishman, he created Las Pozas, a surreal garden retreat that is meant to be immune to the sudden changes in weather. Only an eccentric could produce something so surreal and so awesome.
6. Strolling Along the Marine Rubble toward Desolate Cape Blossom, Russia

A barrier beach of marine rubble stretches southwest towards desolate Cape Blossom, at the tip of Wrangel Island. The Siberian mainland lies 142 kilometres to the south. It's hard to find something this unique anywhere else.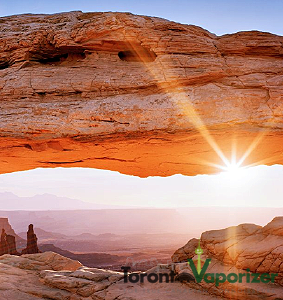 5. Relaxing on the Island in the Sky in Utah, USA.

The Island in the Sky mesa rests on steep sandstone cliffs over 1,000 feet above the nearby terrain. Every overlook offers a different perspective on Canyonlands' spectacular landscape. Pack a portable and check out all the myriad of cool spaces before you.
4. Exploring the Gargantuan Summer Palace in Beijing, China.

This UNESCO World Heritage site in Beijing, means Gardens of Nurtured Harmony. It covers 2.9 square kilometres; seventy five percent is covered by water.  Imagine vaping and exploring this huge ancient space filled with halls, pavilions and natural beauty.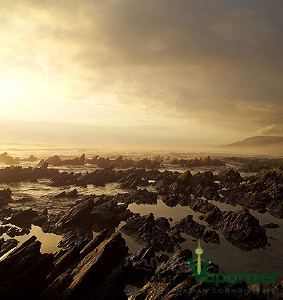 3. Maitland Beach in Cape Town, South Africa

At the mouth of the Maitland River lies a superb bathing beach backed by massive sand dunes stretching for about 5 km West from Beachview to beyond Blue Water Bay. Maitland River Beach is ideal for strolls along the beach where you can collect sand mussels.
2. Goðafoss Waterfalls in the Mývatn District, Iceland

What translates to "Waterfall of the Gods" is one of most spectacular waterfalls in Iceland. The water of the river Skjálfandafljót falls from a height of 12 meters over a width of 30 meters.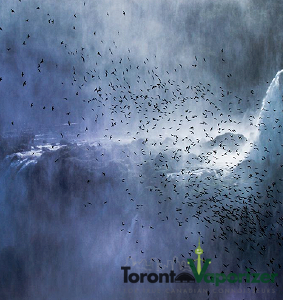 1. Iguaza Falls in Misiones, Argentina
Iguaza Falls divides the river into the upper and lower Iguaza. The name "Iguazu" comes from the Guarani or Tupi words "y", meaning "water", and "ûasú "[waˈsu], meaning "big".  You may recognize it from the film "Moonraker". It has been recently declared one the New Seven Wonders of Nature by the New Seven Wonders Of The World Foundation.
There are many cool spots to check out around the world when travelling. If you have any suggestions or comments for cool travel destinations for vaporizer connoisseurs, leave them down below in the comment section. If you don't have a portable vape or looking for a new one for your trip, check out this post: Top Discreet Vaporizers. Don't forget to take notes from our Vaporizer Vacation post 😉

We hope you enjoyed today's Top Surreal Vaping Spots post! Remember to follow us on 
Facebook
, 
Twitter
 or 
Google+
 for lots of fun posts and prizes!
Thanks for reading and as always, keep vapin'!