North American vaporizers often have reliable quality and great design. We're proud of Canadian vaporizers (to read more about the
Best Canada Vaporizers
, follow the link), but we also know a lot gets done by our neighbours to the south. A lot of innovation comes from the United States, and this is true for vaporizers too. The following USA vapes all show off the good points of American manufacturing.
The Vapir NO2
is a classic portable. It's been around for a while and remains popular because it's one of the cheapest units that offers digital temperature control. This lets you precisely choose your vaporizing temperature. It's also incredibly easy to use, with its large visible display and buttons. The heating chamber is designed to produce lots of dense vapor. Now, there's more plastic in this unit than we usually like to see, but Vapir makes up for this by being one of the most economical brands that still offers good vapor and manufacturing quality. To get a more in depth
review of the Vapir NO2
, follow the link.
#4 Magic Flight Launch Box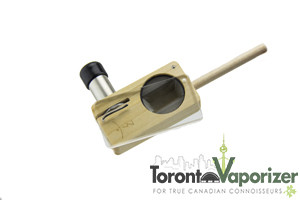 The Magic Flight Launch Box
(MFLB) is a tiny wooden vaporizer made in California. It's one of the smallest vaporizers around, designed for portability and discreetness. It's pretty basic for a portable, but very sleek and well made. The simple, yet artistic design makes heating times super fast: virtually seconds. The MFLB is also really popular as an inexpensive starter vape for vaping newbies, but it's also surprisingly durable because of how simple it is. To get a
review of the MFLB
, follow the link.
#3 Da Buddha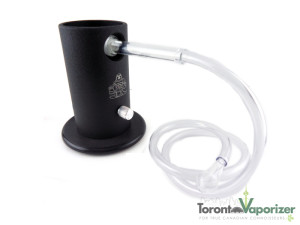 7th Floor in Colorado is known to make good quality vaporizers with unique, functional designs.
The Da Buddha Vaporizer
has limited functionality when compared to some other stationary vaporizers, but it has a unique look, an entirely glass air path and a great padded carrying bag for those who want the flexibility to take this vape on a trip. 7th Floor knows how to design a vaporizer with style. To get a more in depth
review of the Da Buddha vaporizer
, follow the link.
#2 DaVinci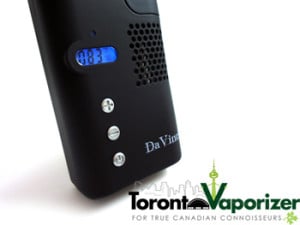 The DaVinci
is a cool digital portable vaporizer shaped like a walkie-talkie, which is perfect for discreetness. The digital display gives you control over your temperature to the nearest degree. It's known for being very portable, since it's pocket sized. It also has a lot of great perks, like an interior storage compartment for an extra batch of botanicals, oil canisters that allow you to vaporize oils and a bendable drawing stem. This vape is perfect for connoisseurs who want a unit designed with portability in mind. To get a more in depth
review of the original DaVinci vaporizer
, follow the link
#1 Ascent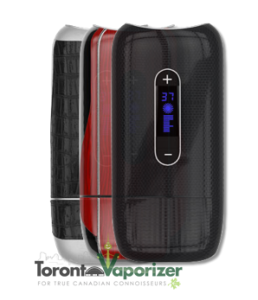 The Ascent is a brand new portable vaporizer set to be released this year by the makers of the original DaVinci vaporizer. It will have an all glass vapor path and full glass on glass vaporization, to be used for both dried botanicals and oils. This dual-capability is one of the many elements that DaVinci famous for. It's also promised to have a three hour battery life. This would be the longest of any portable on the market, ultimately making it exceptionally convenient. It also has several new design features that we're surprised no one else has come up with yet. The Ascent looks like it's going to be awesome, and we'll have a more in depth review of the Ascent once it is released, but for now, you can find some
more info on the Ascent
by following the link.

We hope this post on Top 5 US Vaporizers has given you some insight into the best American vaporizer brands. If you have any questions or comments, feel free to leave them in the comment section below. We will get back to you as soon as possible!
Take care for now and as always, keep on vapin'!
Team TorontoVaporizer