Once you've picked out your vaporizer, the vaping process itself is smooth sailing and fairly fool-proof. Yes, some vaporizers do have a slight learning curve at first, but after a couple uses you get the hang of it. Most vapes today are designed with the end user in mind to ensure you have a pleasant, hassle free experience. However, like anything else, user mistakes can happen. There are 3 common vaping mistakes or misconceptions that are worth mentioning to ensure you always get the perfect experience with your vaporizer, every time.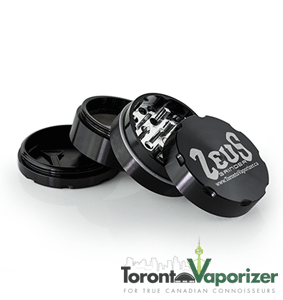 #1: The Grind
Having the correct grind is crucial to getting the most out of your vape. There's a lot of mixed messages out there about what grind is best for vaping, so we will break it down and keep it simple: vaporization is all about surface area. When your botanicals are being heated at a temperature lower than the combustion temperature (under 400 degrees Celsius) they are not being fully consumed by heat (like in smoking) but rather gently roasted, much like baking in an oven. So, you have to ensure the grind is such that the pieces are not too coarse (as this will prevent the heat from fully penetrating each individual botanical granule), but also not too fine (as this won't leave any room for heat to move through, in and around your botanical). ZEUS Grinders take the guess work out of ensuring the perfect grind. They have been specifically calibrated to grind your botanical to the correct consistency (a medium grind), to ensure thorough vaporization. These grinders are made of anodized AGA (aircraft grade aluminum), are diamond sharpened and super light weight. The best part is that when you buy a vaporizer from www.torontovaporizer.ca, you get one FREE with your purchase! For more information on why Zeus grinders are a must have for any connoisseur check out our post: Why your Vaporizer needs a ZEUS Grinder. Now, we all know vaporizers are a bit of an investment, so you want to make sure you're money is well spent. That means ensuring you have the right grinder to pair with your vape. So, make sure you get the most efficiency out of your botanical by throwing away those scissors and grind correctly with your ZEUS. We guarantee you'll be much more satisfied with the results.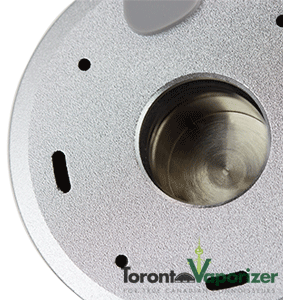 #2: The Pack
Many believe that the more botanical your cram into the heating chamber, the more vapor you will get. This is actually the opposite. For the same reason you don't want your botanical too fine, you shouldn't too tightly pack your botanicals either. The less space there is between your botanical granules to release vapor and move the hot hair in and around the heating chamber, the lower quality and less vapor you will actually extract. Heat needs to be able to evenly penetrate all the botanical granules and therefore, a loose pack is best. The best way to ensure you are packing the heating chamber correctly is by adding small pinches of correctly ground botanical until you have filled the chamber to the desired level. You may even stir or gently shake the units heating chamber, depending on its design, half way through vaporization to ensure everything is being thoroughly heated, and the botanicals have enough room to efficiently be heated all the way through. You can also start with a small amount of botanical in the chamber and over the course of a session or evening add pinches to top it up. Vaporizers are designed to allow many uses of the same botanical, however after a few uses the botanical will lose its potency and will need to be topped up or changed, to get fresher vapour. There is no risk of actually burning your botanicals, so the longer the stay in the heating chamber the more they will be vaporized until they are dry and flake in your fingers. The best vapes for topping up are: the Extreme Q, V Tower and Aromed as their glass heating chambers allow you to color-asses the state of your botanicals. To know when you are done vaping, check out our When are you done Vaporizing? blog post. For full the full reviews of the above mentioned vaporizers, follow the links: Extreme Q Vaporizer Review, V Tower Vaporizer Review, and Aromed Vaporizer Review.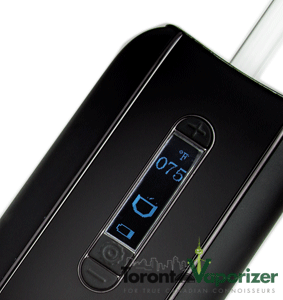 #3: The Temperature
After switching to vaping, another common misconception is: the higher the temperature, the better the vapour. But this is not necessarily true. Temperature is actually a very personal thing from person to person and each vaporizer manages temperature differently as well. The simple explanation is: the lower the temperature setting the thinner, more flavourful the vapour. The reverse is true for a higher temperature setting. Those who switch from smoking may be more satisfied with a higher temperature, as it will provide a thicker and more visible vapor consistency, but for best results we recommend a few cool tricks called vapor stepping and vapor tasting. By slowly increasing the temperature of your vaporizer in increments, you will be able to extract the most essential oils from your botanicals and create a longer lasting experience over all. Alternatively you may be more impressed by the classic and time saving vapour shocking style of vaporizing where you just bump up your unit to the highest temperature setting and giv'er. To get more details on why typical combustion methods are different from vaping, check out our Vaporizing vs Smoking post.

Thanks for reading this Top Vaping Mistakes post. We hope we've cleared up these 3 misconceptions about vaping and provided some insight on how to get the most out of your vaporizer. Take the time to learn more about your particular vaporizer by reading the product specific reviews and don't forget to experiment with different vaporizing temperature techniques to find out what gives you the best experience. If you have any questions or other tips to avoid vaping mistakes please feel free to comment below!
Take Care & Keep Vapin',