So, its summer, the Canada Day long weekend is coming up, and you want to throw a kick-ass party for your friends. You could set up beer pong but you're tired of lame drinking games and need a way to freshen up the party scene. But how can you make sure you throw the party of the season on such short notice? May we present to you: the vape party. A vape party is a jam where your new vaporizer takes the center stage; you pass the balloon around and connect with your buddies while munching away. There are always a few people at every party who will slip away outside for a smoke. So, here are some suggestions for how to throw your crew a jam to remember:
3 Steps: Throwing a Vape Party
Step #1: The Must-Haves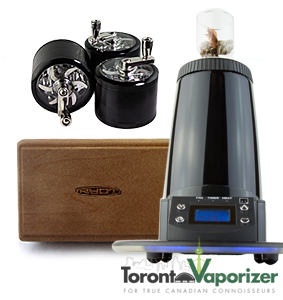 A vape party only technically requires 2 things: a vaporizer and botanicals. You'll need to decide before you make your Facebook event if it's BYOB (bring your own botanicals) or if you'll be a generous host and provide the goods for your guests. If not, make sure everyone pitches into the grinder at the beginning of the night and you'll be set for an evening of fun. For the vaporizer of choice, we don't expect everyone to already have their own (not yet at least), so if you're vapeless we recommend picking up the
Extreme Q by Arizer
. It's the ultimate crowd pleaser. It has both a whip and balloon option, so for more intimate parties, you can use the whip and leave the balloons for the big-time jams. For more information about the Extreme Q, check out our 
review of the Extreme Q Vaporizer
. If you'd like to get a vape that would allow you to be more mobile when you're not throwing parties, we'd recommend checking out
the Pinnacle
by VaporBlunt. This is a great portable and to find out why it's called The Party Pinnacle, follow the link ;).

Step #2: The Munchies
To get the party started, you're going to need a few extra things for your vape jam. Munchies are definitely key. We usually recommend ordering some Pizza, putting out bowls of chips and cookies and having soda and drinks flowing the whole night. If you need more ideas check out our munchies blog post. For the healthier minded, don't worry, we've got you covered. Check out the Top 5 Healthy Munchies for ideas on what to stock. You're also going to need comfy chairs. Bean bags are our personal favourite. If you're vapin' in your backyard, grab some lawn chairs, blankets and pillows for the chilly evenings. Next, we suggest you break out the speakers and the iPod. Music is pretty particular to whatever your crew is about but some TorontoV Vape Jam classics we suggest are Sublime, Bob Marley, Cypress Hill, Wu Tang and Snoop "Double O" G (oh pardon me- SnoopLion) as starters. If you haven't made your own playlist,  no worries. Check out
Songza
for music that matches the time of day and your mood!

Step #3: The Activities
If the party starts to get a little tired wake it up with some fun vape jam activities. Some fireworks perhaps? Even if it's not a holiday weekend everyone loves watching fireworks, even more so after vaping! If you have a pool go swimming, or better yet skinny dipping ;), and suddenly playing formerly lame games like Marco Polo are really fun. Lie out on blankets, watch the stars, play poker on the patio or build a bonfire to make S'mores…mmmm. When it gets chilly and the bugs come out move the party inside for a videogame tournament and put on movies like The Big Lebowski, Dazed and Confused or the obvious staple: Harold & Kumar. Remember to keep vapin' throughout the night, after all that's the point of the party!  Come the wee morning hours your guests are going to want to crash so have sleeping bags and pillows prepared. Now to finish it all off and be crowned a Vape Party Master prepare a full course breakfast with eggs, bacon, toast and fresh fruit for a delicious treat after wakin' and vapin'.

Well ladies n gents, there you have it. If you love vaping and you love parties, show your friends a good time by throwing a summer party with a twist. We'd love to hear of your vape party successes and stories, so feel free to post them in the comments below!  We hope you enjoyed this lifestyle blog post on How to Throw a Vape Party and as always, if you have any questions feel free to leave them below.
Take care for now and as always, keep on vapin'!