The real fun of vaporizing is in a group of people at a party. Vaporizing in general is definitely a better choice than smoking, and you can read about all the differences in our
vaporizing vs smoking blog post
. But in a get-together it gets even worse, since smoke tends to fill your entire space with smog in just a few minutes, while vapor cannot do that. But even better, vaporizing is way more efficient than smoking, which means you can get the most out of your botanicals instead of losing half of the essential oils to combustion. This is obviously good if you've got a huge crowd of people around – a little goes a long way with vaping.
Portable units are intended almost entirely for personal use, so they aren't the best choice for a get together. But even among stationary vapes there's a clear difference in the best vapes for groups. Whether you're just chilling with a few friends or throwing a house party, here's a rundown of what to look for in a stationary units.
Vaping in Groups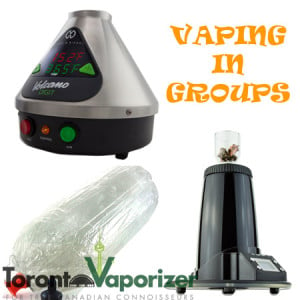 Forced Air Vaporizer – Balloon Style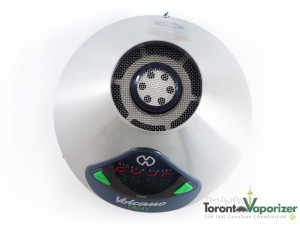 Whip style vaporizers like the V Tower can be good for up to 4 friends to share, but they are difficult to pass around once you have more people vaping together. They can only be used by people sitting right next to them, so there's a built in limit to how many people can use them at once. Balloons, on the other hand, can be detached from the vape itself and passed around.
The best forced air vaporizer is definitely the Volcano. It has a huge heating element that can generate massive amounts of vapor, which can fill a standard sized balloon in around 30 seconds. You can have a constant supply of vapor for your guests to enjoy, while showing off your idea of how "German Engineering" should be utilized. It's well-known to have the best long-term performance and just looks awesome. It's a great centrepiece for any event. That's why it's really common at vapor lounges.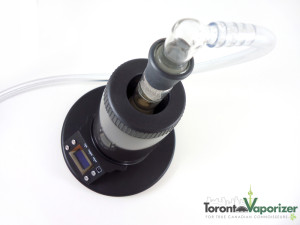 Many people hesitate at spending the $600-$800 it costs to be the proud owner of a Volcano vape, but if you read around the forums and reviews, rarely can you find any connoisseur that regrets it. That being said, the next best option is quite popular too. The Extreme Q is assembled in Canada and at one third the price is definitely considered to be one of the best forced air vaporizers around. If you are interested in reading a Comparison of the Extreme Q and Volcano , follow the link to read about the Vape SHOWDOWN!

Balloon Size Adjustment
The thing that makes the Volcano stand out, though, apart from its speed, is the Solid Valve Starter Set. This set lets you choose your own balloon sizes. You cut the bags to fit and then hook them up to the mouthpieces, which means that if you want you can have a two metre long balloon on top of your Volcano. This will look amazing filling up, and can definitely supply as many people as you want. The WOW effect is certainly something your friends will remember. There are two different valve sets for the Volcano, and if you want to know more about what the differences are between the easy and solid volcano valve sets , follow the link.
In comparison, with the Extreme Q, the sizes of the balloons are precut, but you can blow multiple vapor bags and pass them around simultaneously. Since the vapor in balloons should be used as quickly as possible (you can keep it in the balloon up to 15 minutes), they're perfect for large groups but sometimes a little overwhelming for vaping alone. One balloon is usually more than enough for one vape session.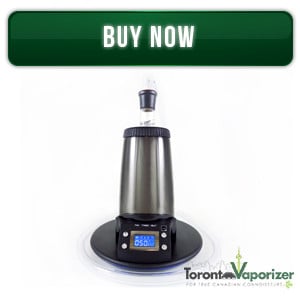 If you like vaping in groups, the Volcano is definitely the best way to go. If you vape alone as well, you can use the Solid Valve set to make small individual sized balloons for your personal use or just blow as much of the balloon with vapor as you need. Other balloon style vaporizers are good for groups as well, but they don't fill a balloon as fast as a Volcano. For example, the Extreme Q needs one minute and 30 seconds.
So here you have all the information about vaping in groups and which forced air vaporizers are best for get-togethers. Feel free to leave your questions and comments in the section below.