Vaporizer fans always want to know what unit is the best. Our showdowns tell you what we think when we put two vaporizers head to head in glorious battle.  Today, we are going to be comparing the
Vapman Complete
 and the
Puffit
. Both are popular portables with their own unique followings. The Vapman Complete is one of the best portable vaporizers out there right now. The Puffit is a unique portable vaporizer in that it has the size and form factor of an asthma inhaler. Let's get into it.
 Vapman Complete vs Puffit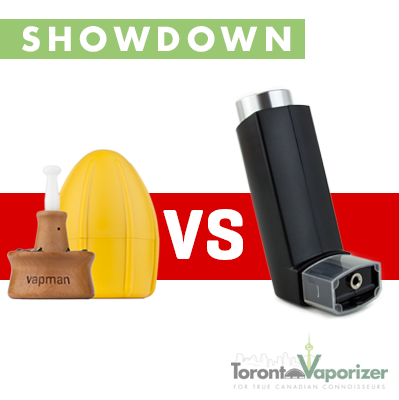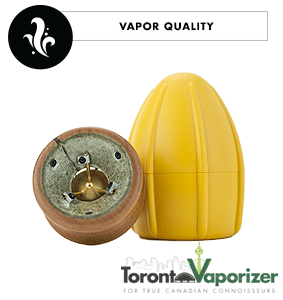 Vapor Quality
The Vapman Complete has outstanding quality vapor for its size and class.  It is easy to see why the Vapman has such high quality vapor as it is hand assembled in Bien, Switzerland.  A gold-plated heating chamber and mineral sheet work together to efficiently vaporize your botanicals. Using the torch lighter allows you the freedom to manipulate the temperature more accurately than other low cost portable vaporizers out there. Also you do the heating first and draw after, which gives you much more time to enjoy smooth vapor. The Puffit is creates decent quality vapor.  However, you have to take long steady draws to get anything out this unit.  The vapor is also a bit harsh in comparison to the Vapman. To get the best out of your vaporizer, check out our
Top Vaping Mistakes
to make sure you are doing things right :).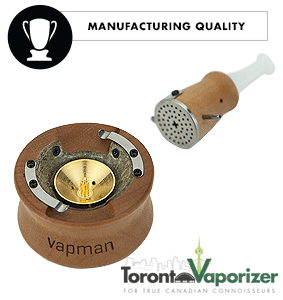 Manufacturing Quality
The Vapman has a high quality construction and is handmade in Switzerland. Due to the quality of materials, this unit is very strong. A major feature is the gold plated, copper heating chamber. No other portable vaporizer offers this in the same price range. The material Complete is relatively hard to work with from an assembly and manufacturing standpoint. However, Element Medical uses it because of the unique heat reflecting and insulating properties. The unit is very easy to clean and the design is very sleek. The Puffit is designed to look like an inhaler, so it is to be expected that it is made of plastic components. There aren't any lose parts to worry about but the Puffit would be greatly improved if it was made in a more solid fashion. Remember to get the
100% Organic Cleaning Kit
to keep your vape in top shape.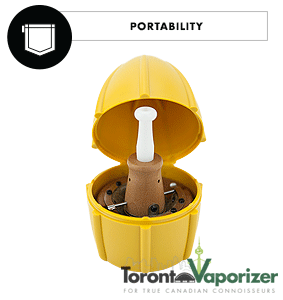 Portability
The Vapman Complete is a very small and well-built unit that comes with an airtight case. It is very small and can be easily carried around in a jacket pocket or in a purse or handbag. This vaporizer uses a torch so you never have to worry about charging it or carrying around a lot of batteries. The Puffit is small but still has a few problems that get in the way of portability. While the unit itself is small in size, the shape of the unit isn't very compact.  Puffit has a curved shape, making it awkward and uncomfortable to carry around in your pocket. Also, portability rating of the Puffit is hurt by its poor battery life.  You can vaporize one batch before it becomes low on power. You don't want to run around trying to find a place to plug in your vape.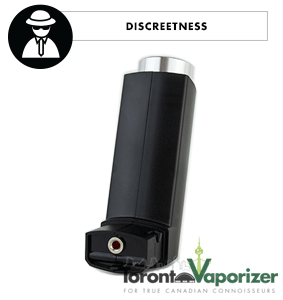 Discreetness
While the Vapman Complete is small, it has quite the unique design that is very easy to notice in a crowd. When you vaporize on the go, you don't want to be seen. Requiring a torch lighter and preheating also hurt the discreteness of the Vapman Complete as well. The Puffit is much more discrete than the Vapman due to its shape and size.  To the naked eye, the Puffit looks like a pretty standard asthma inhaler. Other people won't think twice if you need to take a draw in public.
Vape Showdown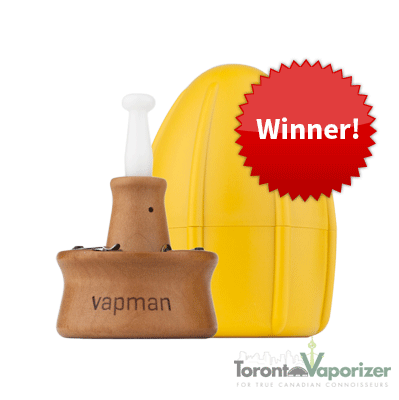 Overall, the Vapman Complete wins this showdown. It does a great job of providing high quality vapor, a good manufacturing quality and better portability. While the puffit offers better discreetness, it still can't beat out the Vapman Complete in our showdown. To find out more about the two units check out the Vapman Vaporizer Review and the Puffit Vaporizer Review. If you have any questions or comments, even if you want to tell us which vaporizer you like more, leave them down below in the comment section.

Thanks for reading and as always, keep vapin'!