As vaporizers are gaining rapid popularity, there are more accessories designed with the end user in mind. Vaporizers are an investment you will want to maintain and protect. So, to keep your vape in tip-top shape, you may want to pick up a carrying case or cleaners just like the way you'd buy a carrying case and screen cleaner for a laptop. Check out these awesome accessories for your vape:
Must Have Vaporizer Accessories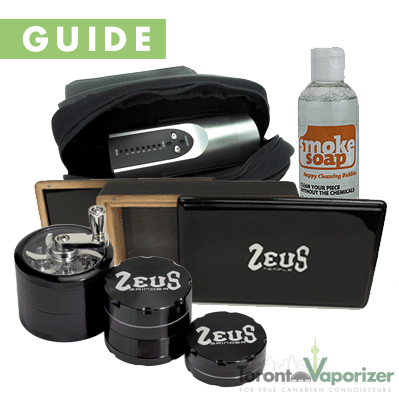 There are variety of accessories available to protect, maintain and enhance your vaporizer. It is highly recommended to properly maintain and protect your vape to prevent any damages and ensure great vapour quality. Here are some general accessories for any vape.

Organic Cleaning Solution
This organic reusable cleaning solution is a must have for any vaporizer to ensure its squeaky clean and sparkling like new for fresh tasting vapour. If a vaporizer is not regularly maintained and cleaned the vapor pathway and heating chamber will develop residue build up and this buildup will distort the flavor and quality of your vapor. This organic and reusable cleaning solution is made of all natural ingredients such as soy and citrus oils. All you need to do is soak the glass or plastic removable portions of your vaporizer, place them in a container mixed with water and leave them over night to soak. Then simply rinse with warm water and let drip dry.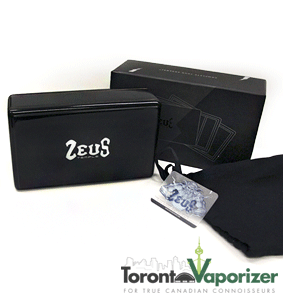 ZEUS Temple™ De-Humidor

Every connoisseur needs the ZEUS Temple™. This storage box is designed to keep your botanical at the optimal condition for vaporization while collecting valuable botanical dust in the lower glass chamber. It is the made entirely of natural Breech Tree wood which will safely and naturally store your botanicals. Use this to dry your botanicals for optimal vaporization purposes or for more flavourful vapour, add a few drops to the lower compartment to keep your botanicals a tad moist. For more detailed information on this product and how it works, check out our ZEUS Temple™ de-humidor Review.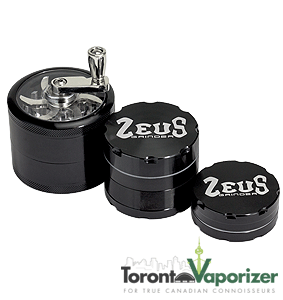 ZEUS Grinders™
These quality grinders are made for vaporizers! Crafted with Aircraft Grade Anodized Aluminum (AGAA) and diamond sharped teeth, these ZEUS Grinders™ will grind your botanicals to the perfect consistency for vaporization. ZEUS Grinders™ comes in three sizes to suit all your needs: Vortex, Bolt and Nano.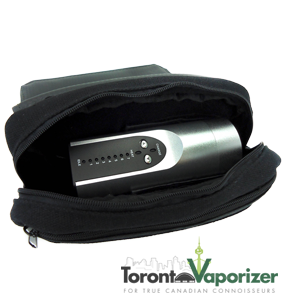 Portable Soft Case
If you are a owner of a portable vape then the portable soft case is a great sidekick to your portable vape to ensure your unit and accessories are kept discreetly, all in one place. It has a black canvas exterior, plush interior and a wealth of pockets to store extra accessories, screens and ensure all your vape gear is protected.

Thankyou for reading today's Vaporizer Accessories blog post! If you are looking for specific vaporizer accessories check out these posts: Arizer Solo Vaporizer Accessories and Magic Flight Launch Box Vaporizer Accessories. Don't forget! You get up to a 40% discount when you purchase accessories with your vaporizer at TorontoV! If you have any questions, feel free to leave a comment in the section below! Stay updated with our Facebook, Twitter and Google+ for contests, sales and other fun stuff!
See you next time, keep vapin'! 😉
Team TorontoVaporizer