Summer is finally in full swing! The weather is hot hot hot and we know we aren't the only ones itching to pack up and take some time away from our busy schedules, be it at the cottage up north or a beach house down south. And if you're able to get some time off, why not hit the open road with some friends, and of course, your vape. Now if it's a regular trip, you call it a vacation, but if your
portable vaporizer
is accompanying you, it's a vapecation! Road trips are a blast and once you get to your destination, vaporizing will be the activity that keeps the fun going and going! So, with your buddies by your side and car filled with gas, here's the low down on the other things you need to make sure you pack for your vaporizer vacation!
Vapecation Packing Checklist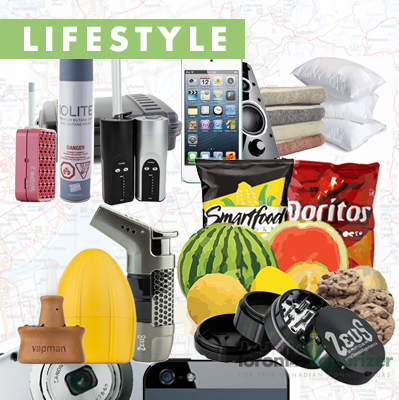 1. Portable Vaporizer
As more and more people are experiencing the benefits of vaporizing and making the switch from smoking, the market has exploded with so many portables its almost impossible to decide which one to buy. But don't worry, we've got you covered. Check out our Buyer's Guide for more information on how to choose a portable vaporizer. If you're still deciding on the type of vape you want, it might even be easier to check out our Vaporizer Style Guide, for a breakdown of the different unit styles to see which one is best for you. But now for a road trip, which are the best portables to take with you while you take some time away from home? Well, first you need to choose what heating style you'd prefer: battery, butane or flame powered.
Battery Powered Portables
If your looking for a battery operated unit we recommend the Arizer
Solo
or the
Davinci
, as both of these units offer great battery life and also work with a car charger (accessory sold separately), which is certainly a plus when it comes to road trips, so you'll never run on empty! We personally recommend the Solo as the best battery operated vape for a road trip away from home because of the long lasting battery (requiring minimal recharging), large heating chamber (making it easily shareable) and superb vapor
quality. Not to mention, if you pick up the Zeus Armor Hard Case
you can ensure that your Solo is discreetly and safely packed up in the car and ready for the road.
If a battery operated unit is inconvenient for you because of recharging or you'd simply prefer a little lighter and more portable unit, we'd recommend having a look at the butane powered vaporizers: the
WISPR 2
or
Iolite V2
vaporizer. These guys run on refillable
purified butane
, so you will never again have to deal with the hassle of battery charging. The new WISPR 2 is even better for on the go use, as its butane indicator gauge allows you to know when its time to refill!
Now if battery charging isn't your thing and you don't want to carry around a can of butane everywhere you go, flame powered portables are your best bet. In fact, flame powered portables are our top road trip vaporizer pick. Here's our reasoning: they're small, light weight, battery-less, easy to use, low-maintenance and extremely portable. The best flame powered portable on the market today is the small, but powerful:
Vapman Vaporizer
. The Vapman requires a
torch lighter for heating and because it's so small and efficient, it really is perfect for on the go use and especially a road trip. Head over to our Top Wooden Vaporizer post to check out similar vaporizers and where they stand.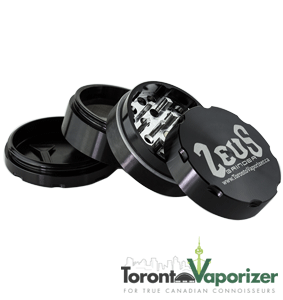 2. ZEUS Grinder
Make sure you don't forget the most important ingredient to vapcation bliss … your botanicals! To ensure your botanicals are ground to the perfect consistency for vaporization, be sure to pack your ZEUS grinder.
The Zeus Nano
, a 2 piece grinder, is small and the most portable grinder of the entire ZEUS line, but if your looking for some storage capacity as well, we'd recommend checking out the
ZEUS Bolt
and
ZEUS Vortex
. These will not only shred your botanicals in seconds to the right consistency for vaping purposes, but also store them in the lower compartments.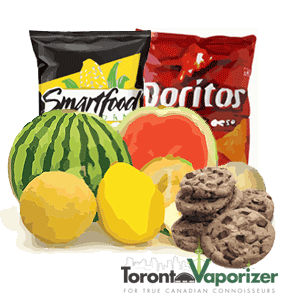 3. Munching Munchies
It's always good to have munchies in the trunk, so that if you plan to stop over somewhere for the night, where McDonald's doesn't even exist, (this is a stretch, we know, but there are definitely places without Big Macs around for miles) you're covered. You wouldn't want to be caught vaping in your motel/hotel room without any munchies to wrap up the night! Key munchies to pack include: Oreos, Ms. Vickies, Trail Mix, Doritos, Smartfood Popcorn and fresh fruit. If your looking for more ideas check out our midnight munchies blog or for healthier alternatives our healthy munchies blog for other other grab-and-go-snacks ideas.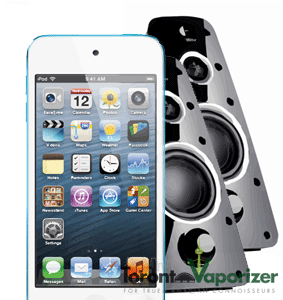 4. Energizing Music
Driving without tunes is like … well like ending up at your cottage or beach house with out a vape, straight up booooorrrrrring! Before you get out for your vapecation, be sure to create a kick-ass playlist on your iPod/iPhone/iWhatever, pre-set some radio stations or burn a few old school mix CDs of summer road trip staples. For some kicking playlist ideas also check out Songza.com. Our fave summer playlist (complete with Sublime, 311, Slighty Stoopid, Smash Mouth and Weezer) is "
SoCal Summer
" and is guaranteed to keep your head bobbing for miles and miles.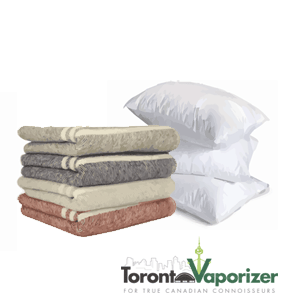 5. Sleeping Supplies
Even if you are staying at motels or rest stops before reaching your final destination, inevitably, someone is going to doze off. So make sure they are comfy by packing some extra pillows and blankets. A good power nap is key before its your turn to drive!
6. Maps, Apps & Picture Snaps
Each province, territory and state has their own hidden treasures that are perfect destinations for a vapection road trip. Get everyone together before you strap on those seat belts, throw on your thinking caps and brainstorm where you want to go. Even if its just a day trip to Niagara Falls or cross country to the beautiful BC mountains, download some travel apps, pack a map, and plug in that GPS. Make a list of detours to make sure everyday has a fun destination stop filled with side trips, beautiful scenery and corney tourist attractions just for the hell of it! Don't forget to bring your camera or clear some space on your phone to capture those hilarious memories with your best buds along the way.
So folks, if you like mini vacations and/or are taking a road trip sometime this summer, don't forget to pack your portable vape to make your time at your destination even more enjoyable! Nothing says a cottage weekend like vaping and basking in the sun. Even if you don't have a destination in mind, you'll end up somewhere cool and new, and once you're on foot, there's nothing like exploring new territory with your vape in hand. Feel free to leave a comment about your vapcation successes and tips below! Don't forget that before leaving your vacation spot, you may want to throw a vape party to end the trip off in style.

We hope you enjoyed this Vaporizer Vacation lifestyle post. And as always, if you have any questions or comments leave them below.
Don't forget to like us on facebook and follow us on twitter to be updated on vaporizer news and for chances to win great prizes!
Take care & keep vapin'