Hello connoisseurs, we're excited to announce the release of the
ZEUS Temple™
, a de-humidor for all of your favourite botanicals! Gone are the days of storing your botanical in unattractive plastic bags that your botanical dust sticks to. The folks at ZEUS have designed this de-humidor with vaporizers specifically in mind. 
Many vaporizers are most efficient with very dry botanical, especially portable units. When vaporizing moist botanical, the first wave of heat removes moisture from it and releases some of the flavours. With stationary units that you don't have to worry about battery life, this can be a nice feature. Many connoisseurs enjoy the taste of their botanical. 
However for portable vaporizers, this first wave of energy is wasted in terms of vapor production. And with a limited battery life or for those attempting to quickly vaporize in a discreet fashion, this wasted time and energy is not preferred!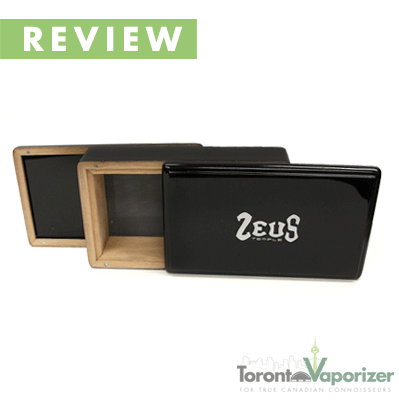 A dry botanical will vaporize instantly – skipping past the "de-moisturizing" phase, and straight into producing huge vapor clouds for you. You can even utilize lower temperatures when using dry botanical to get the same desired vapor! This means less time heating, and more time enjoying your vapor. In fact, vaporizing very dry botanical at high temperatures may produce clouds too thick for those of us with more irritable lungs to enjoy. But for the seasoned connoisseur, these draws are extremely efficient and enjoyable. There are a number of vaporizers that really thrive with a very dry, well ground botanical. Let's run through a few of them!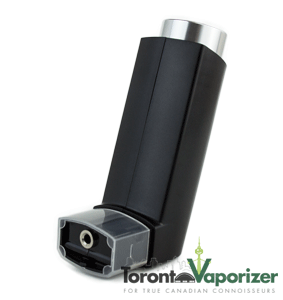 Puffit
The
Puffit
is a very discreet vaporizer, designed to look exactly like an asthma inhaler! It's a vaporizer that you could use almost anywhere – at a concert, in a park, anywhere that you might see someone using a puffer.
 To get good vapor production with this unit though, dry botanical is really essential. With a moist botanical, much of the heating element's energy is poured into releasing that moisture. You don't want to waste any of the Puffit's valuable battery life, so using dry botanicals is preferred.

Magic Flight Launch Box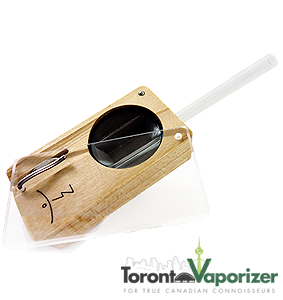 The
Magic Flight Launch Box
is the most compact vaporizer on the market. It's about the size of a matchbox, but it has the vaporizing power equivalent to some larger units. With the Magic Flight Launch Box, it's advised by the manufacturer to use a very fine grind. Dry botanical grinds up better than moist botanical, and your ZEUS Temple™ will do an excellent job of conditioning your botanical for the MFLB. Use your ZEUS Bolt Grinder to blend up your botanical then pinch it with your fingers. If it's dry enough, the larger chunks of botanical should break up into salt-sized grains. Perfect for vaporizing with the handy little Launch Box! Your Launch Box will produce lots of vapor with the right grind and dryness to your blend, all in a matter of seconds.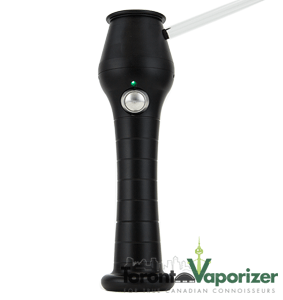 Flashvape

The Flashvape is a portable vaporizer that's aptly named – it looks like a flashlight and produces vapor in a flash too. Like the Magic Flight it's a unit that can produce vapor very quickly, you just need the right blend. This is definitely a unit that benefits from dry botanical, as it uses the same heating mechanism as the MFLB. The Flashvape will produce vapor with moist botanical, but it'll waste battery life on extracting the water. If you use well dried and ground botanical in it, the Flashvape is an excellent unit that produces great vapor right away, allowing for a super quick session!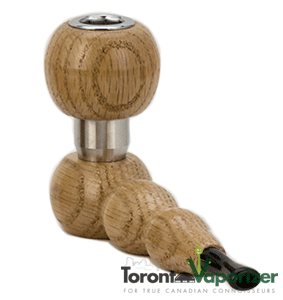 VaporGenie

The VaporGenie is a flame-operated vaporizer. Don't be fooled by its pipe-like appearance, it is a true vaporizer that won't combust your botanical. You fill the heating chamber with your finely ground Temple-conditioned botanical, and hold a lighter up to the unit as you would with a pipe. The unique thing about the Genie is that the flame doesn't directly touch your botanical. It simply heats a ceramic filter which imparts the heat to your blend, providing you with vapor. There's no battery life to consider with the VaporGenie as it uses a lighter, but of course no one wants to hold a lighter up to a unit for long without getting vapor production. Let your ZEUS Temple™ do that hard work of extracting the moisture from your botanicals, and leave the VaporGenie to do the work of vaporizing it!
Moisture Moments
So far we've described the benefits of using dry botanical. For the vaporizers that we've outlined, it's essential to have a dry Temple-conditioned blend. However there are a few situations that would benefit from a little moisture. 
When you have a lot of time to put into a session, enjoying the flavours of your botanical can be quite an enjoyable experience. The loss of moisture is often accompanied by a loss of flavour in botanicals. If you enjoy botanical with more moisture, be sure to store this separately, as the ZEUS Temple has been specifically designed to extrac your botanical's moisture.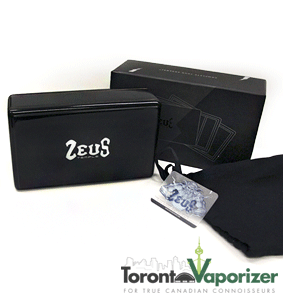 Dust Catcher
After storing your botanicals in it for some time, the floor of the ZEUS Temple™ will be covered in valuable dust. You can use your ZEUS Temple card to scrape your dust into a pile, saving it for future use. You can utilize this dust in a number of ways. To spice up your regular botanical blend you can sprinkle some dust into the mix. 
If you have a G-Pen, you can apply a drop of water to a pile of botanical dust and roll it into a ball. This concentrated ball can be applied directly to your G-Pen's heating element, resulting in an awesome vaporizing experience.
You'll love your ZEUS Temple™ for its sleek look, useful storage space, and functional dust catching screen. It's something that should be a part of every connoisseur's Arsenal! Thankyou for reading todays' ZEUS Temple™

Thankyou for reading! And as always, keep vapin' 😉