Connoisseurs are always looking for information on how different units stack up against each other.  The
Puffit
is a portable vaporizer that is very discreet due to its size and shape.  The
IOLITE
is one of the most popular portable vaporizers since it arrived on the scene. Today, these two portable vapes go head to head in a battle for supremacy.
Puffit vs Iolite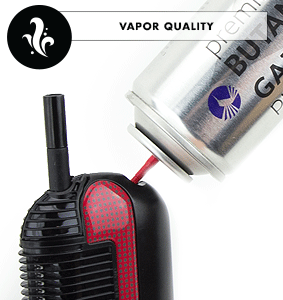 Vapor Quality
Iolite
Since the Iolite uses purified butane, you get consistent vapor that is free of outside tastes. It has a catalytic converter that is very efficient in translating butane into heat.  Most of your exhaust is H2O out the side of the unit. The unit only heats when it needs to get to its optimal temperature.  The vapor quality is good.Puffit
The Puffit produces decent vapor. It uses conduction heat to vaporize your botanical. However, you have to take long steady draws to get the most out of your botanical.  The taste may also be a bit too harsh for some connoisseurs.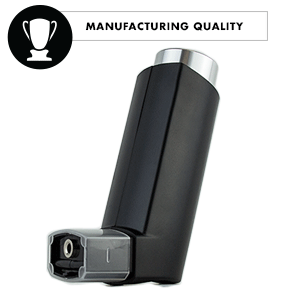 Manufacturing Quality

Iolite
The Iolite V2 is small and light in its design. It uses purified butane to heat your botanical to generate your vapor.  Since you don't have to worry about charging batteries, this unit is good to go so long that you have topped up your butane levels.  Unfortunately, it has had a increase in defects over the last few years.
Puffit
The Puffit is made and engineered to resemble an ordinary asthma inhaler.  It is self-contained and lacks any sort of loose parts.  More metal would have made the unit sturdier but overall it is pretty solid.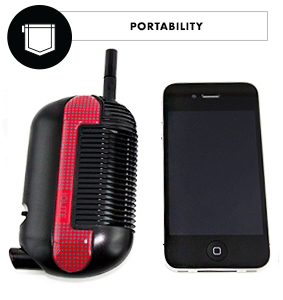 Portability
Iolite
Being small and slim, the Iolite is very portable. Since it uses purified butane, you never have to worry about running out of a charge.  You do need refill the fuel every once in a while, but that is the price you pay for not having to run around finding an outlet.

Puffit
While the Puffit is small and relatively portable, the L-shaped design does make it somewhat difficult to stick in your pockets. The battery life isn't too great on this unit. You can get one good vaping session in before you have to scramble to charge this unit. This is due to the battery being so close to the heat source and degrading it with every use. Charging takes about 2 hours to completely refill the battery.
Winner 
–
Iolite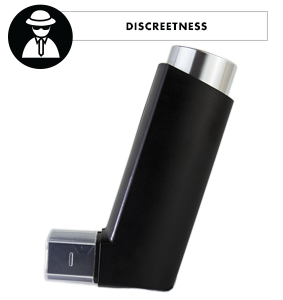 Discreetness
Iolite
While the Iolite V2 is very small and sleek, it still looks like a vaporizer.
Puffit
The Puffit is small and greatly resembles an inhaler in size and shape. This makes it one of the most discreet units on the market right now.  Both are discreet but the Puffit hides its nature much better.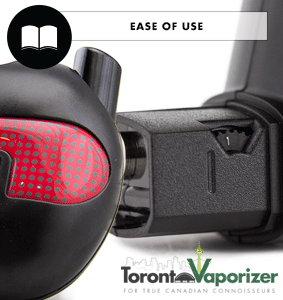 Ease of Use
Iolite
The Iolite V2 is pretty simple to use.  You just fill it up with your botanical and click the button. Once it heats, you just take your draws.  It also has automatic shut off, so you know that it is safe to use. All parts that come into contact with the heat are stainless steel and of high quality.
Puffit
The Puffit requires very little action to get started.  You load your dried botanical into the heating chamber and then set your temperature on the control wheel.  You click the top button and wait for the indicator light to go green.  This means that you are ready to vaporize. ready to vaporize.
Winner– Tie



Temperature Flexibility
Iolite
You only get one temperature with the Iolite V2 at 190 degrees Celsius. This is because it uses purified butane instead of a battery.Puffit
The Puffit has good temperature control, up to 200 degrees Celsius. There is a temperature wheel with 8 settings to choose from. This is a little flexibility, but it is definitely much more than the Iolite V2 offers.
SHOWDOWN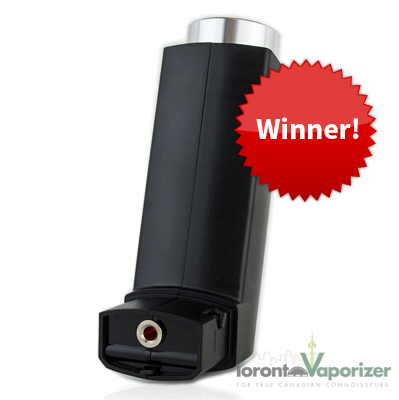 Our winner today is the Puffit.  While the IOLITE V2 brought a lot of great and interesting features, it still doesn't get past the Puffit in discreetness, manufacturing quality, and temperature flexibility. Both of these vaporizers are worth looking into and you can find them at torontovaporizer.ca with a bunch of other great units.  If you have any questions or comments, leave them down below. For a full review of these two products see: Puffit Vaporizer Review and IOLITE Vaporizer Review.

We hope you enjoyed today's Puffit vs Iolite Vaporizer SHOWDOWN! Let us know how you feel about these units 😉 Don't forget to follow us on Facebook, Twitter or Google+ for contests, sales alerts and other fun stuff!
Thanks for reading and as always, keep vapin'!
Team TorontoVaporizer