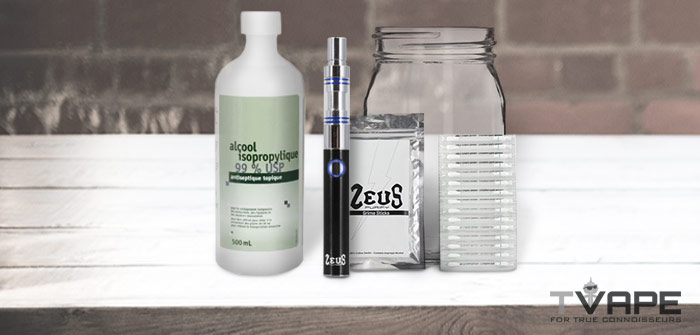 If you own a wax pen, you should be cleaning it regularly. If this sounds long, complicated, and not worth it, you're in luck. Cleaning a wax pen isn't nearly as hard as some people make it out to be. They may be a bit harder to clean than other types of vaporizers, but if you know what you're doing, the process couldn't be more simple.
This guide will go over everything you need to know about how to clean a wax pen, so you won't have any excuses for not cleaning your pen moving forward.
And in case you were wondering if this is another one of those recommendations that you can technically just not listen to, it's not.
The performance of your vape will degrade much faster if you don't clean the components regularly, which will lead to you spending a lot more money on coils than you need to be. Let's go over this now…
What You Need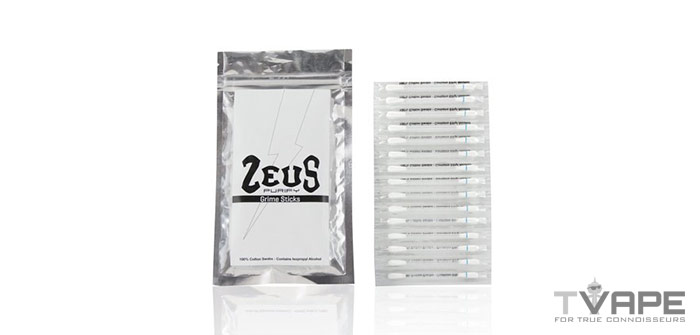 For the most part, this is all you will need. As you'll notice, this shouldn't cost you much at all.
Isopropyl alcohol (ISO)*
Hot water
Containers
Paper towels
*Isopropyl alcohol comes in different concentrations. We recommend using 99% ISO for cleaning your wax pen, although some people use 91%.
How to Clean A Wax Pen
Once you have all the materials you need to clean your pen, the next step is to determine what needs cleaned. You'll need to take your device apart and separate it into as many pieces as you can, then figure out which ones are safe to clean with alcohol. Glass, stainless steel, titanium, ceramic, and quartz are usually safe materials to clean with ISO. To be on the safe side, you can check the instruction book that came with your pen or the manufacturer's website.
Before using the alcohol, you can use your dab tool that should have been included with your pen to scrape out any large deposits of material. This is the stuff you can save if you want to.
Be extremely careful when cleaning around your coil. You don't want to actually touch it because they are extremely thin and prone to breaking.
The next step is to use a Zeus Grime Stick or a cue tips soaked in alcohol to try to get as much of the remaining buildup out as possible. Again, avoid actually touching the coil itself. If you want to try to delay a full cleaning, do this step more often throughout the week.
Don't forget to clean the threading on your vape as well. This won't affect vapor production, but if too much residue gets in your threads, they can become very difficult to twist.
During a full clean, there will likely still be a good deal of residue left in places you can't quite get to, and you still have the coils themselves to deal with. Cleaning the coils is the main reason for this exercise, after all.
That's where the containers I told you to get come into play. Put any components that are completely safe to clean with alcohol in the container, then cover them with your ISO. This includes your coils.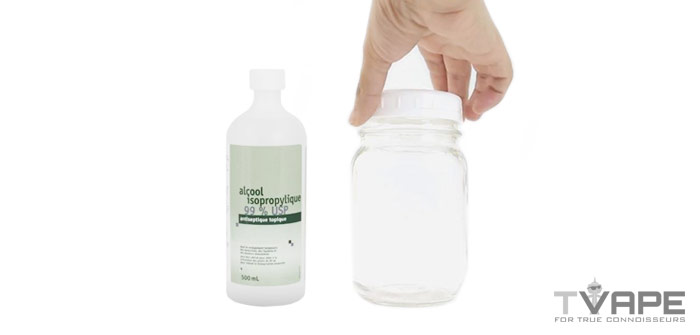 In our experience, you should let them soak at least 10 minutes, but an hour is even better. Some people let their coils soak overnight.
After a good soak, your coils should be nice and clean. The alcohol may even be an unpleasant brownish-yellow, which will give you an idea of how much buildup there really was. You can use another cue tip to try to clean off any that is left at this point, still taking care not to directly touch the coils.
Rinse & Dry
Once you're finished with the above steps, give everything a good rinse in water before allowing them to air dry. I normally fill a second container with water and move everything directly from the alcohol into the water. This is just to make absolutely sure that I get all the alcohol out of the system before I end up vaping again.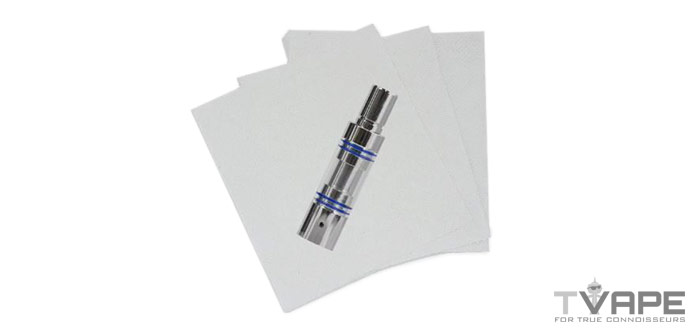 Once everything is sufficiently rinsed, simply lay it all out on paper towels to air dry.
Enjoy!
At this point, you're ready to put everything back together and start using it again. Before you actually use a freshly cleaned coil, make sure you engage the heat for about 10 seconds to burn off anything that may be left over from the cleaning process, just to be extra safe.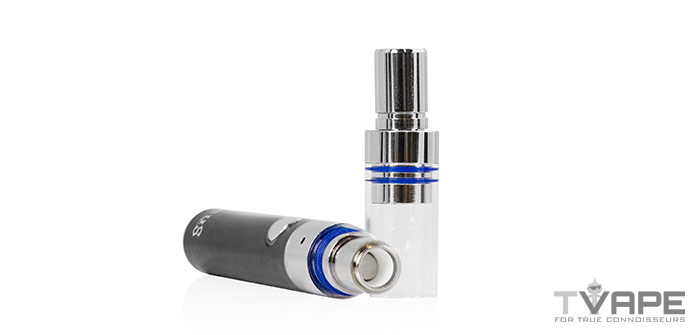 Why Bother To Clean At All?
As you use your vaporizer, build up will begin to occur. This is true even if you are using small amounts of extremely pure wax. A lot of the time, you can see it after the very first time you use a fresh coil. The longer you use a setup without cleaning it, the more buildup there will be. You'll notice it on the coils, around the edges of the atomizers, and especially along any glass that may be involved with the vapor pathway.
This buildup is also called reclaim. It's called this because some people "reclaim" the buildup so they can reprocess it and use it again in the future. This step isn't necessary by any means, but you should know that it is possible.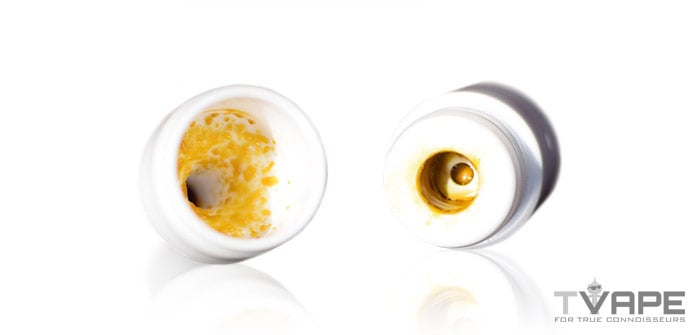 Anyway, this buildup eventually begins to noticeably alter the flavor and overall quality of the vapor your pen is putting out. It happens a lot sooner than most people realize. If you use your pen regularly, you may notice a drop off in flavor in as little as a week, sometimes even less.
This leads to a lot of people throwing away their coils after just a couple weeks, when in reality they should be lasting around a month. Some can last even longer. If you clean everything routinely, you'll enjoy the same fresh flavor towards the end of that month as you do at the beginning.
Now that being said, sometimes no matter how hard you clean, the atomizer just needs to be replaced. We always recommend getting the proper wax pen parts for your specific wax pen from an authorized dealer.
So the simple answer to why clean it at all is that you'll enjoy much better vapor and save a lot of money. Seems like a good reason, doesn't it.
Also if your wax pen is dirty, I'm sure your dry herb vaporizer could use a cleaning too, so be sure to check out our Vaporizer Cleaning Guide as well.