The SOURCE Orb XL 2 is an updated version of the SOURCE Orb XL that comes with new atomizer styles. The travel kit features a temperature control box mod that delivers up to 60W of power and a max temperature of 700°F. Let's see how well it works now. And if this is your first wax vaporizer be sure to check out our Wax Pen Buyers Guide for helpful info and tips.
Review: SOURCE Orb XL 2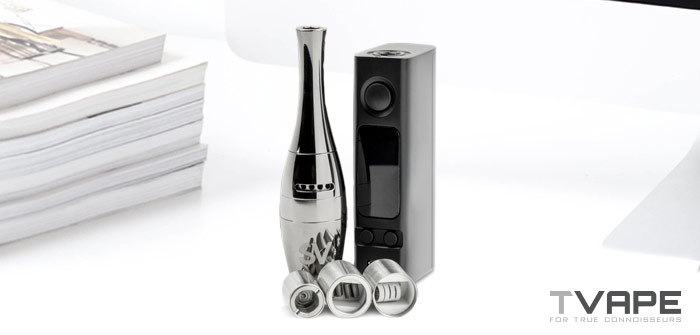 How it Works
If you've ever used a SOURCE vape before, then you'll be happy to know that they didn't really change much about how the SOURCE Orb XL actually works. They've just updated some things to deliver more customization and more power.
This means that the centerpiece of the system is still the Orb, which is a curvy atomizer-like piece on top that holds the coils. SOURCE calls their coils 'atomizers', so don't get confused if I accidently go back and forth with what I call them! This is the 2nd generation Orb, meaning it has five airflow settings to choose between.
The base for this travel kit is a box mod. It has modes for wattage control, bypass, and temperature control. The box mod has very standard functionality, with three buttons for navigating the menu, selecting options, and firing the coils.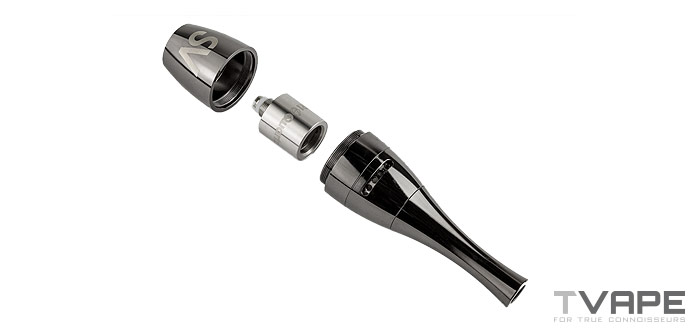 When using it in temperature control mode, you have to select what material your coil is made from. Make sure you get this correct or it won't work right. With the coils/atomizers that are included, the two that have exposed coils are titanium. With the coilless option, you want to use the nickel TC option.
The kit comes with a 2200mAh 18650, which is fully removable and replaceable. I'm not sure if it is safe to upgrade to an 18650 with a bigger capacity or not, but you can at least get extras.
Another nice feature of this is that it works with all the atomizers/coils from their Series 3 and Series 4 models, as well as the original Orb XL.
Temperature Flexibility
The power flexibility of this is great. The box mod that is included is pretty full featured, with wattage, bypass, and TC modes. The max wattage is 60W, and the temperature range is 200°F-700°F. This is 100° higher than most box mods offer, which is good if you like very strong and dense vapor.
I personally prefer using temperature control with this setup. I found I was able to get consistent results much easier this way.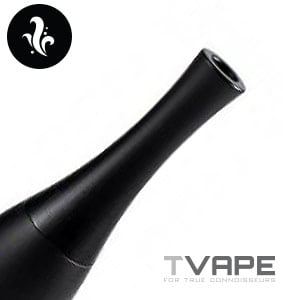 Vapor Quality
The vapor quality is excellent. There are a couple reasons why this performs better than a lot of options out there. For starters, you have a ton of power flexibility.
So you can keep it low for flavor or crank it up to make it hit hard. Then you've got the atomizer/coil options. While there are a ton that you can use from previous generations, the 3 new ones that come included in the kit are great for three different styles of vaping.
The coilless option is very nice if you prefer smoother draws that have exceptional flavor. This coil performs best at lower temperatures. Then there is the .5g capacity quad coil. The thing is massive and delivers monster clouds if you turn the power or temperature up high.
It hits hard enough that I actually recommend being careful the first few times you use it, even if you are used to taking dabs. The final option is the 0.5g ceramic core. I really like this one for loading up and using over time. It seems to perform well across the board, delivering both great flavor and big hits.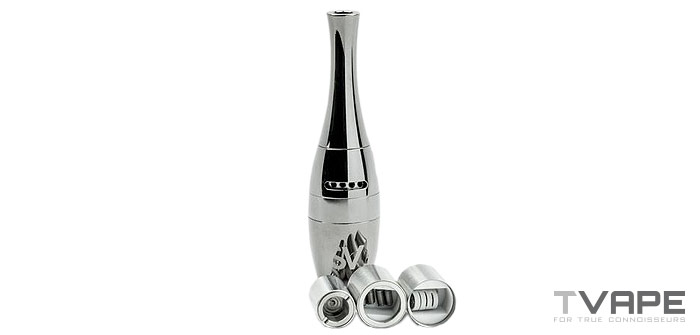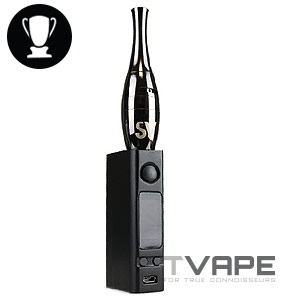 Manufacturing Quality
The manufacturing quality of the entire kit is great. Everything is well made and works good, although I don't think it is the most elegant looking setup in the world. That's fine with me though because I'd take efficiency and effectiveness over a sleek appearance any day of the week.
I honestly can't find any significant cons to this kit. The coils are awesome, the Orb offers great airflow, and the mod is actually calibrated specifically for concentrate use with its 700°F max temp.
I would have personally preferred to see it autosense the coil material so all you have to select is a temperature, but that may have increased the cost further.
Battery Life
The battery life is good. Like I mentioned above, this works off a removable 18650 and one comes included with the kit. The capacity is 2200mAh, which I've found is enough for at least a full day of consistent use on my part.
I don't use very high temperature or power settings though, so your mileage may vary. I definitely recommend picking up an extra 18650 with an external charger if you get one of these. It's an easy way to double your battery life.

Portability
The portability of this is pretty good. This isn't a setup that you'll be carrying around in your pocket though. It comes with a travel case, and I highly recommend that you use it.
It's an easy way to keep everything organized and make sure nothing breaks. Just throw it in a bag and take it with you wherever you want.

Ease of Use
This isn't hard to use, but it is definitely more complicated than some of their other products – and most other concentrate vaporizers for that matter.
This all has to do with the box mod. If you've ever used one before, then this will be extremely easy for you to just pick up and use. If you haven't, you'll need to play around with it and read the instructions to get familiar with how to navigate the menu and what settings you should be adjusting.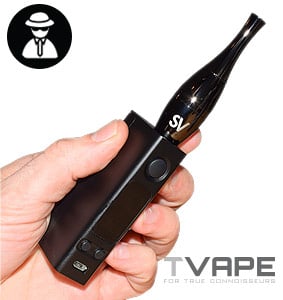 Discreetness
This has the benefit of looking like a box mod for e-juice, although the Orb on top is unique and pretty recognizable in my opinion. People who aren't very familiar with vaping likely wouldn't have any idea that you are using the setup for concentrates.
But at the same time, you can't conceal this in your hand and it is a little eye-catching. I'd be careful using this anywhere that you don't want other people to notice.
Overall Experience
The SOURCE Orb XL 2 travel kit is a very good way to vape concentrates.
It's main strengths are the full temperature and power flexibility, along with the atomizer versatility. This allows you to achieve pretty much any type and amount of vapor that you could possibly want. I also like that the battery is removable.
There are two small downsides to it. The first is that it doesn't look as nice as some options do. It's very utilitarian in that respect. The other thing is that all the settings make it more complicated to use than most options out there. That's fine with me though, because I'd rather have to learn how to use a lot of options than be stuck with just one or two that are easy to use right away.
As far as concentrate vapes go, this is one of the most versatile options out there. Whether you want exceptional flavor, hard hits, or a little of both, this will get the job done.
For those just looking for a wax pen to start with we recommend the Thunder 2.
If you are looking for a portable e-nail that has actually has precise temperature control and the bonus of having a herb attachment as well, we would encourage you to check out the Focusvape Tourist
If you have questions about our review or just want to let us know what you think, feel free to drop us a comment below! Also, don't forget to follow us on Facebook, Twitter or Instagram to keep up to date with all our contests, sales alerts and other fun stuff! Thanks for reading and as always, keep vapin'