The BO One is the French pod-based vape that is giving the JUUL a run for their money. Each pod holds 1.5ml of juice, and they're available in a variety of flavors. You can't get anything more portable, discreet, or easier to use, there is a reason why people are switching to pod units, and the Bo One is a great example. Let's see how well it performs.
Also be sure to check our
vape buyer's guides
for important information to consider before making your first purchase.
Review: BO One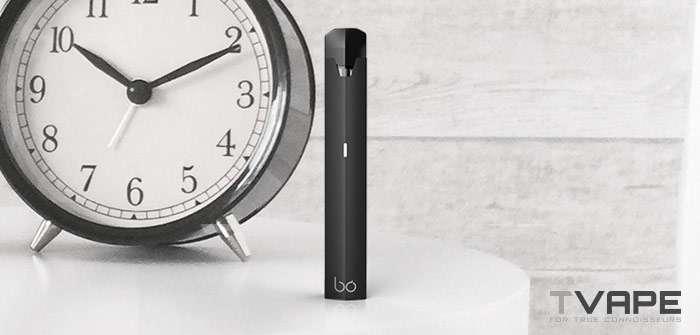 Manufacturing Quality
The BO One is a little bit bigger than the JUUL, but not by any margin that makes it worth factoring into a decision between the two. One size-related factor that is worth considering is the fact that the BO's pods hold 1.5ml of liquid! That's a lot for a tiny vape like this, the JUUL pods tend to hold only half of that!
I like the finish on the exterior. It feels nice to the touch, and I personally haven't had a problem with excessive scratching from carrying it in my pocket. I looked it up and it's apparently some sort of ceramic coating.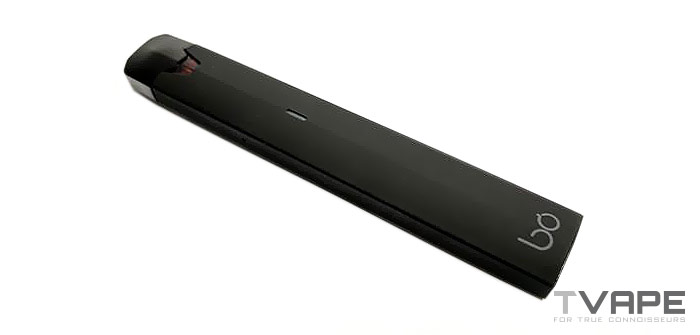 The battery capacity is 380mAh, which they claim gets you up to 380 puffs. I haven't actually taken the time to count each individual puff, but I can say that it probably won't last you through a whole day of vaping if you like to vape fairly regularly. 
There is an optional accessory called the BO Power, which is essentially an external battery for the BO. It's about the size of a dual 18650 mod, just thinner. The BO slides into a hole in the top, and you can either just let it charge or use it while it's plugged in. The Power station has a 1300mAh capacity.

Flavor Quality
I found the flavor and vapor to be extremely enjoyable. You're obviously not going to be winning cloud competitions with something this small, but there is still a satisfying amount of vapor when you exhale. I really liked some of the flavors I tried and more companies seem to be making flavors for Bo so you will have lots of options. But you'll definitely have to experiment with as many as you can find to figure out what your favorites are.
You can't refill the pods, but that's not necessarily a bad thing, it pretty much guarentees the pod will taste great for the duration of its life cycle, unlike refillables which start to taste burned pretty much after the first use.
Power Flexibility
The Bo One is designed to be extremely simple. So unlike those bigger mods that require you to learn Ohm Law and a bunch of other math stuff. It is meant to be simple and straightforward without the need for any power flexibility. You just put a pod in and take a draw whenever you want.
There aren't even any buttons on it. All the pods are designed the same too, so there's no getting confused with different resistance coils or anything like that.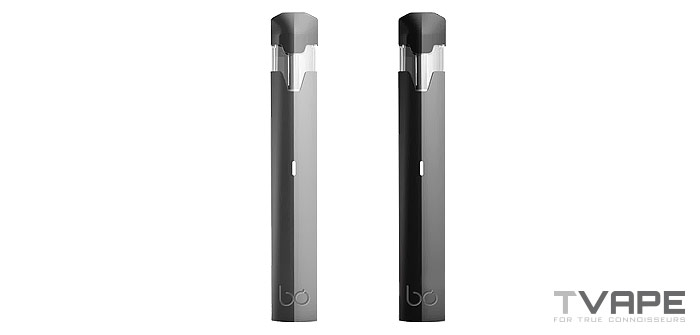 Ease of Use
You literally can't get any easier than this. I've said that before and ended up being wrong, but this time I'm fairly confident that this is as easy as it gets.
Like I just mentioned, there aren't even any buttons. You just slide a pod into place and take a draw from the top whenever you want. The power is activated when it feels the suction from your draw.
Literally, anyone could use this without any problems at all. It's a good idea to not leave this around kids for that reason.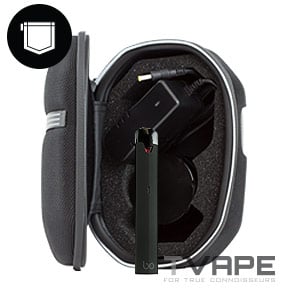 Portability
The portability of this is excellent. It will fit in any size pocket, even shirt pockets. You can carry it comfortably wherever you go with absolutely no hassle at all.
The battery life is good enough to last through most excursions, but I recommend picking up one of the power stations if you get the BO.
It's great to have, even if you just leave it your car or in a bag. Keeping one nearby guarantees your BO will last you through an entire day or potentially even a weekend depending on how much you are using it.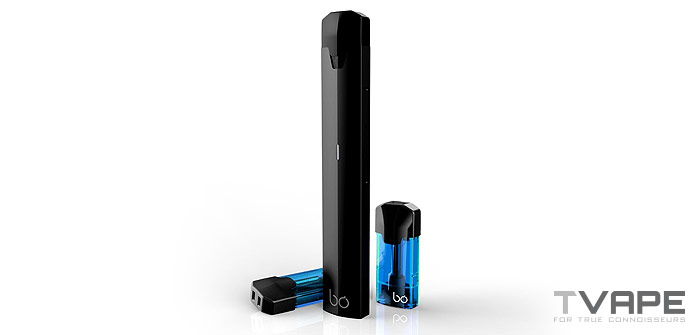 Overall Experience
I really like the BO One, it is probably the best pod unit I have tried.
In general, I'm becoming a big fan of these pod-based e-cig vapes. They take the difficulty of vaping and basically remove it. This is something that absolutely anyone making the switch would be able to use intuitively.
The portability is also a huge plus when compared to mod style vapes. While they'll never compare to the overall versatility of a mod vape, the ability to comfortably carry it everywhere is a huge plus.
This is also extremely discreet. If you or someone you know has avoided making the switch to vaping because they don't like how it looks, you'll be happy with how unnoticeable the BO One is.
If you are looking to pick up a Bo One be sure to stop by our shop.
We hope you enjoyed reading our BO One review! We would love to hear from you! Feel free to leave a comment in the section below, you can do so anonymously 😉 Don't forget to follow us on
Facebook
,
Twitter
or
Instagram
for contests, sales alerts and other fun stuff! Thanks for reading and as always, keep vapin'! 😉