It's integral to be prepared for the end of your sessions. Once you're done your session, it isn't really the end of your experience. After a satisfying session, it's always nice to sit down and enjoy a great meal. That being said, figuring out what to eat can be a bit of a painful process. Worse still, you can sometimes feel pretty limited by your own skills in the kitchen. Nobody wants that kind of hassle on their plate in that moment, so to help all of you out there looking for a way to enjoy an awesome meal, we've got a nice recipe here that you can make pretty easily to enjoy after enjoying a session with your favorite vaporizer!
Fontal Polenta With Mushroom Sauté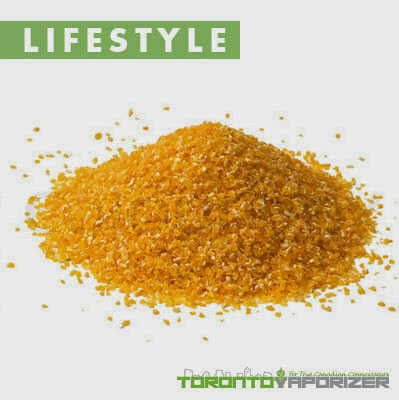 Ingredients
2 Tablespoons of olive oil
2 4-Ounce packages of exotic mushroom blend, chopped
1 Teaspoon of minced fresh thyme
½ Teaspoon of minced fresh oregano
3 Cloves of garlic chopped
1/3 Cup of organic vegetable broth
2 Teaspoons of fresh lemon juice
1/8 Teaspoon of salt
1/8 Teaspoon of black pepper
2 Cups of 2% reduced-fat milk
1 ½ Cups of organic vegetable broth
¾ Cup of instant polenta
1 Cup of shredded fontal or fontina cheese
¼ Teaspoon of salt
Instructions
1) Warm up the olive oil in a skillet over high heat.
2) Add mushrooms and sauté for 4 minutes before adding the herbs and garlic and continuing to sauté for a minute. Feel free to also add ABV now if you choose!
3) Stir in the 1/3 cup of of broth, lemon juice and the 1/8 teaspoon of salt and pepper, cook for a minute, and then take it off the heat.
4) Bring the milk and 1 ½ cup of broth to a boil in a separate pot.
5) Add in the polenta and cook it for 4 minutes stirring it constantly.
6) Stir in half the cheese and ¼ teaspoon of salt.
7) Separate the polenta into 4 small oven-safe
dishes and top them with the rest of the cheese and broil them for about 5 minutes or until the cheese is a nice golden brown.
8) Take them out and top each serving with about a half cup of mushrooms.
This is a great recipe for people who happen to like macaroni and cheese but might have made too many batches of that in the past little while which only served to taint the experience. If you're looking for a new, delicious, cheese filled treat for after your sessions that's sure to impress your friends and loved ones, this is the dish for you. Best of all, it doesn't take much skill or time to make and you'll look like a professional chef!
Don't forget to follow us on 
Facebook
, 
Twitter
 or 
Instagram
 to keep up to date with all our contests, sales alerts and other fun stuff!
Thanks for reading and as always, keep vapin'! 😉