The SMOK G150 offers up to 150W of power from a built-in battery with an impressive 4200mAh capacity. The mod is everything you would expect from SMOK, and the starter kit also features their popular Big Baby Tank. If that sounds interesting, keep reading. Also be sure to check our vape buyer's guides for important information to consider before making your first purchase.
Review: SMOK G150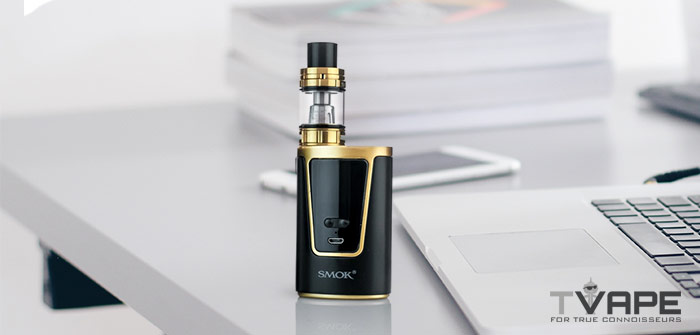 Manufacturing Quality
The manufacturing quality of this kit is very good. Like I said in the introduction, this is exactly what I would expect from a SMOK product. If you've used mods like the Alien or the Al85, you'll know exactly what I'm talking about.
The feature that I assume will be the most polarizing is the built-in battery. I'd say the majority of people like removables, but there are still a lot out there that prefer the ease of having them built in. If you don't like when you can't take the battery out, then you should already know that this isn't the mod for you.
If you've been looking for a good mod with a built-in battery, then your search may be over. Everything about this is solid. I mean that in the sense that it's done well, although the mod is solid in the sense that it seems durable as well.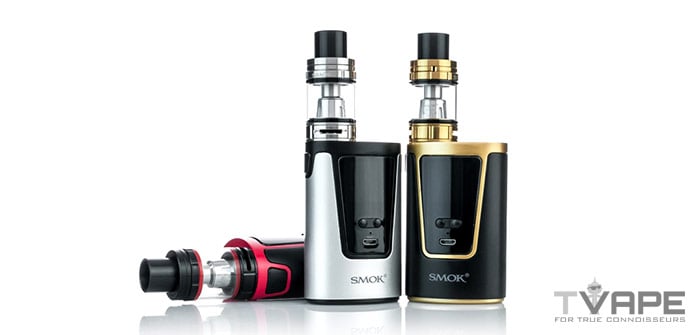 The screen and menu is pretty much identical to the one on the Al85. It may even be the exact same screen, I'm not sure. This means that you're getting a menu that is relatively easy to navigate and a home screen that shows you everything you may want to know, including a puff counter.
The Big Baby tank is also great. It has adjustable airflow and fills from the top, plus there are a bunch of coils designed for it that all work well. Well, some work better than others, but you should definitely be able to find one that you like.
If you don't, you can always just get another tank. The mod can handle the majority of the tanks on the market. That even includes tanks with a 15mm diameter, which seem to fit perfectly flush with the edges.

Flavor Quality
The vapor produced by the Big Baby is fantastic. The results will obviously vary by what coil you use, but in general you can expect good cloud production and great flavor. The capacity of the tank is 5ml, and you'll need it because it's a bit of a juice hog.
The coils that are included are the 0.4ohm V8 Baby Q2 and the 0.15ohm V8 Baby M2. The M2 is one of their newer coils, but I prefer the Q2 actually. There are three other coil styles available, including an RBA.
I personally would have liked to see either the T8 Octuple Coil or the RBA included, but everyone is different. At the very least, I recommend picking some of them up to see if you like them more.

Power Flexibility
The power flexibility is very good. Like the name suggests, the max wattage for this is 150W. This may seem small compared to options like the Alien and its 220W, but I actually think this is a great level for most people.
I'd say the majority of vaping takes place between 35 and 75 watts, and this gives you a big buffer zone to occasionally go above your normal wattage or just keep it low and preserve battery life.
This also has temperature control modes for nickel, titanium, and stainless steel. The temperature range is 200-600F. The minimum resistance it can handle is 0.06ohm.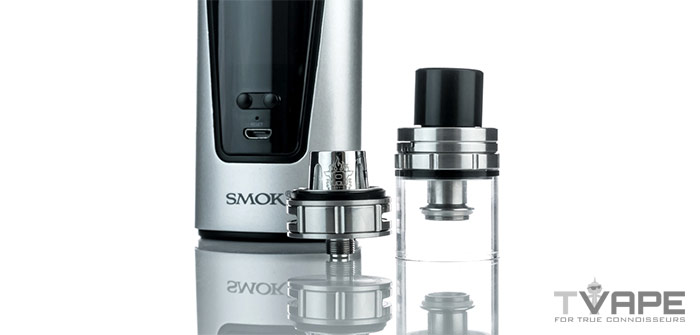 This is a very easy kit to use. It has the classic five click turn on, then the menu is intuitive to navigate. The buttons are clicky and responsive, and the fire button is nicely curved along the side of the unit.
One weird thing is that your hand will cover up the screen if you try to fire it with your thumb on your right hand. It seems designed for firing it with your index finger.
The tank is also very easy to use. The airflow adjusts with a simple twist, and the top pops and swivels open to let you fill it easily. A complete beginner should have no problem using this kit.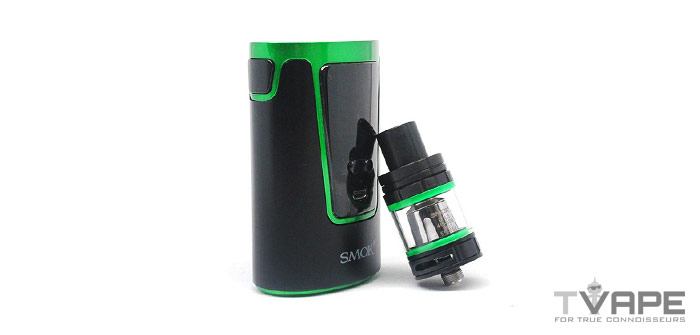 Portability
The portability of this is average. It's obviously not the smallest mod on the market, but it isn't all that big either. The mod itself is only 75mm tall, which is actually less than 3".
So even though this isn't a mini mod or AIO, you could probably still carry it in your pocket comfortable. The battery has a 4200mAh capacity, which in my experience was enough for a full day of vaping.

Overall Experience
I think the SMOK G150 is a great starter kit if you are looking for a device with a built-in battery.
It's got everything you need for big performance, yet it couldn't be easier to use. You get a big wattage range, the ability to do temperature control, and a tank that delivers big on both cloud size and flavor.
That's a great start, and as hard as it may be for some people to believe, the built-in battery may be the icing on the cake for people who are just looking for something easy. There's something to be said for not having to deal with 18650s all the time.
This is a good kit for the money if the specs match what you are looking for, if you're interested be sure to pick one up from our store.
We hope you enjoyed reading our Smok G150 review! We would love to hear from you! Feel free to leave a comment in the section below, you can do so anonymously 😉 Don't forget to follow us on
Facebook
,
Twitter
or
Instagram
for contests, sales alerts and other fun stuff! Thanks for reading and as always, keep vapin'! 😉