The Holidays are here again and it's always tough to find the right gift for each person on your list. But don't worry, we are here to help! If you have a connoisseur you are looking to buy for we have put together a list of the hottest products this season to match every budget. So why not give the gift of vaping to that special someone and help them start the new year off on the right foot! All our dry herb vaporizers have the option to select a Zeus Bolt grinder as their free gift, a perfect stocking stuffer and all orders over $100 receive free shipping!
Under $100
ZEUS Armor Hard Case – $49.99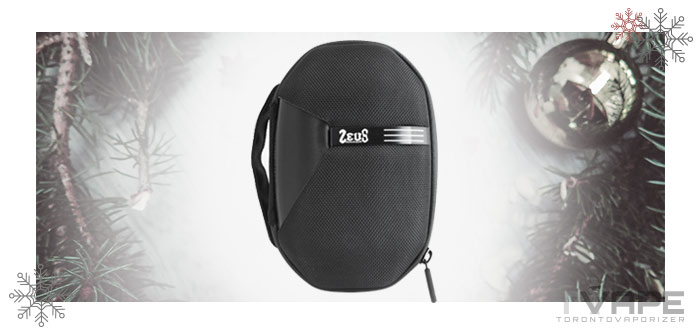 This may not be a vaporizer, but if your loved one already has a vaporizer, vape or wax pen, the ZEUS Armor Case is the perfect companion to almost any unit. It features a customized precision-cut ZEUS Bolt grinder slot and space for your herbs and accessories. The zipper is airtight to keep smells in and water out. So help that special someone keep their favorite unit protected this year so it will last into next! Give This Gift.
V2 Pro Series 3 – $69.99
The V2 Series 3 is a great for the person in your life who is thinking of making the switch to vaping. It is the perfect starting vape, featuring a magnetic tank system making it easy to load this unit with e-juice. You can also purchase herb and wax attachments which makes this unit extremely versatile. Give This Gift
Zeus Thunder 2 – $89.99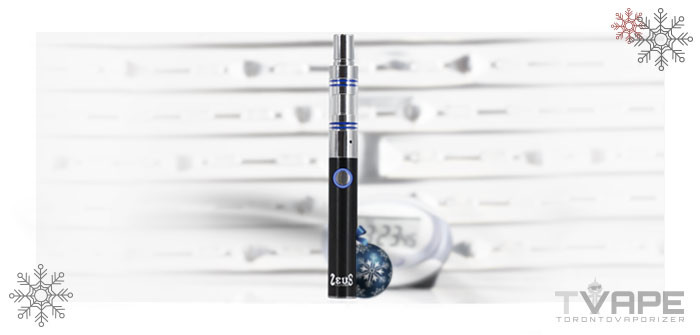 The Thunder 2 is the perfect gift for the wax lover in your life. It's shaped like a pen making it perfectly portable and features a ceramic plate atomizer to provide flavorful and satisfying vapor. Give This Gift
Under $200
Zeus Smite – $129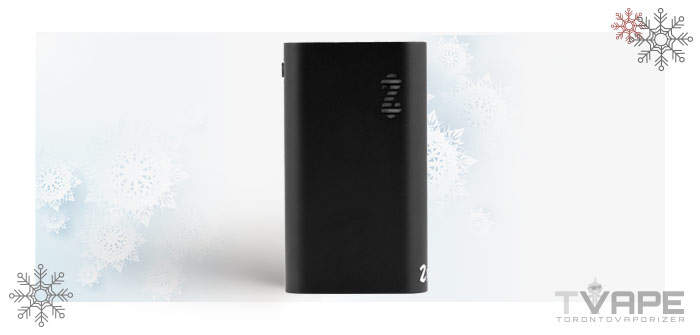 If that special someone has been talking about a vaporizer for a while the Zeus Smite is a perfect starting point, especially for the price. The smite is extremely easy to use featuring only 1 button, 3 temperature settings, 3 hours of battery life and a stealthy compact design. Give This Gift
Extreme Q – $179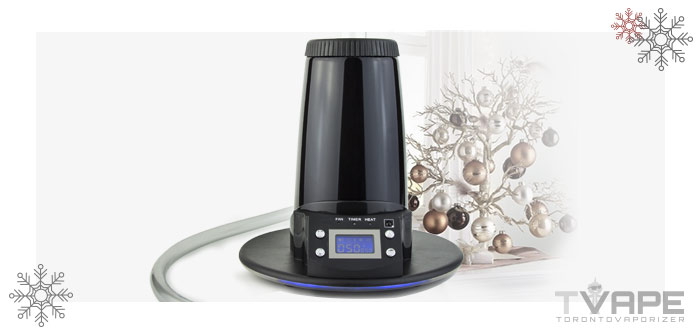 The Extreme Q is great for the homebody connoisseur. It is a desktop vaporizer that offers pure tasting vapor with its glass heating chamber. It features a digital display, precise temperature control and even comes with a remote to control it. It has the option to inflate balloons of vapor or to inhale directly using the whip attachment. Giving your loved one tons of ways to enjoy their vapor. Give This Gift
Zeus Smite+ – $189
If the connoisseur in your life likes a little more control, we recommend the Zeus Smite+, this unit features the same stealth design as the Smite while boasting a beautiful digital display and precise temperature control, allowing your loved one to customize their session and set the temperature down to the individual degree. Give This Gift
Under $300
Utillian 720 – $219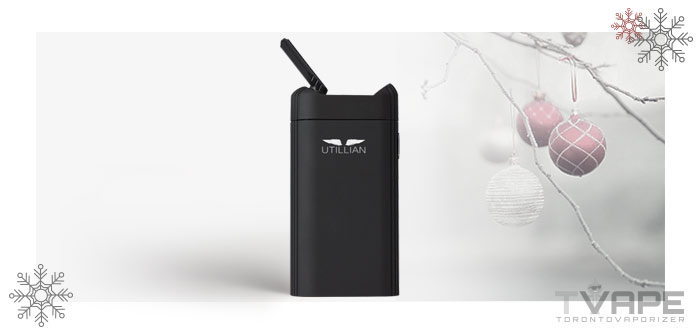 The Utillian 720 is one of the hottest vaporizers this holiday season. It is the world's most affordable convection vaporizer providing users with amazing vapor quality usually reserved for higher end units. Many compare this unit to the Crafty which is nearly double the price. If the connoisseur in your life demands great vapor than this unit will have them smiling throughout the New Year. Give This Gift
VapirRise 2.0 – $249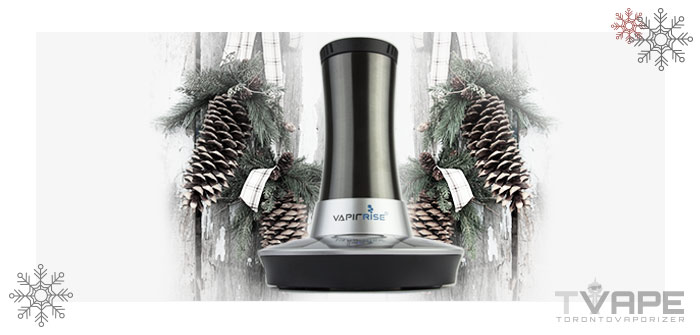 The Vapir Rise is great for the party animal in your life. It features a unique multi-whip system that allows up to 4 people to use the device at one time. But that's not all! This unit can also be used with balloons or a single whip. Perfect for parties and flying solo. Give This Gift
Big Spenders
Crafty – $429
Looking to spoil that special someone in your life? The Crafty is made by Storz & Bickel, makers of the famous Volcano vaporizer and is one of the best portable vaporizers on the planet. It features convection heating to provide amazing clouds and smooth, flavorful vapor. It also features a smart phone app so your connoisseur can customize their sessions. Give This Gift
Firefly 2 – $459
Have an impatient person on your list this year?  Get them the Firefly 2 vaporizer. This unit features on demand convection heat, reaching temperature in just 5 seconds! Vapor from this unit is top notch; each draw is smooth and full of flavor. The Firefly 2 also features a smart phone app for further control over their session. Give This Gift
Volcano Digital  – $650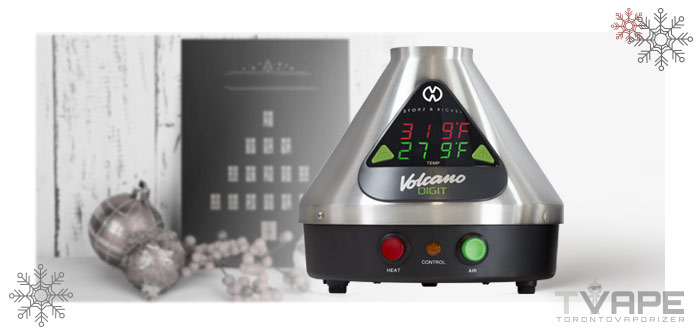 If you are looking to go all out this year and really show someone how much you love them, think about getting the Volcano vaporizer. This unit is the Cadillac of vaporizers providing hands down the best vapor quality money can buy. This vaporizer fills balloons of vapor for your connoisseur to enjoy while they relax and unwind after a long stressful day. Give This Gift
Stocking Stuffers
Zeus Purify Cleaning Kit – $19.99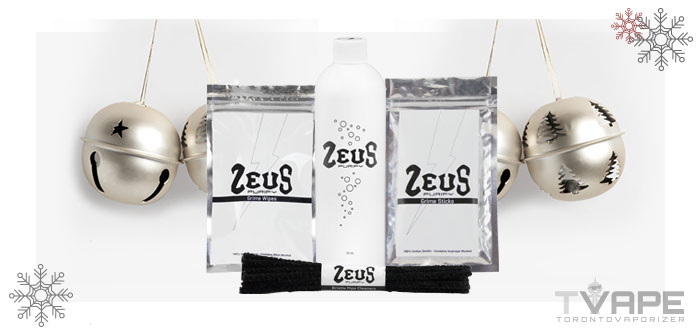 Hate staring at your connoisseur's dirty vaporizers and glass? The Zeus Purify Cleaning solution is the perfect stocking stuffer to fight tough grime and keep their unit and glass in tip top shape. The kit comes with a bottle of earth safe cleaning solution, Zeus grime sticks which contain ethanol alcohol for hard to reach places, and Zeus grime wipes which also contains ethanol alcohol, perfect for cleaning chambers and mouthpieces. Give This Gift
Zeus Temple – $49.99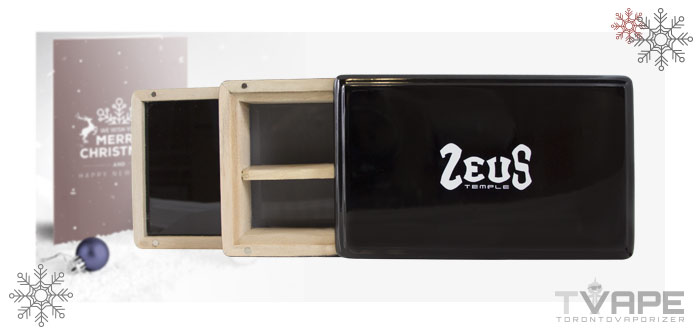 Upgrade that special someone's herb storage with the Zeus Temple. This de-humidor is elegantly designed and perfect for storing herbs. If your connoisseur loves to vaporize this is the perfect accessory, helping to extract moisture from their botanical to provide a more satisfying session. Give This Gift
Zeus Iceborn – $69.99
Know someone who always complains about hot vapor? Get them the Zeus Iceborn Vapor Cooling system, this nifty accessory attaches to most vaporizers and cools vapor to provide smooth draws every time. Give This Gift