The KandyPens Elite boasts new leak-proof technology and upgraded mouthpiece, however, we tend to be pretty skeptical of quick-shot upgrades to big-name brands, so we're going in-depth for our review of the Elite to see if the update is worth the fuss. As KandyPens is one of the most popular wax vaporizer brands out there, we expect their products to earn their name recognition. Is the Elite basically just a cosmetic upgrade over other pens? Or is there some real benefit to this new release? Read on to find out!
Review: Kandypens Elite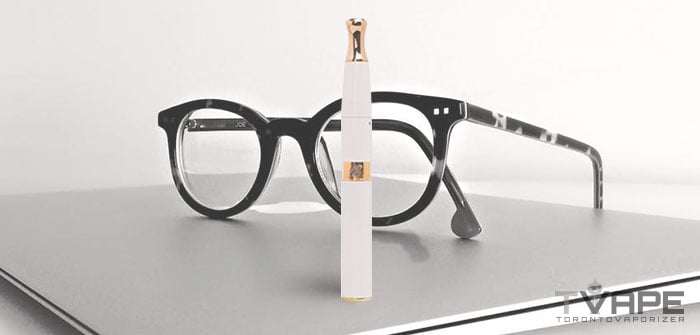 How it Works
As with most KandyPens, operation of the Elite remains pretty simple. 5 clicks of the button turns it on, and 3 more quick clicks will allow you to choose temperatures. Click the power button 5 times in succession to turn it on, then three quick pulses to the power button to go through the temperatures.
This pen is best used with small amounts of concentrates, ideally only 0.1 gram of material (or the size of a BB or two). This will help the the device work efficiently and also keep it reasonable for cleaning.
Temperature Flexibility
There are four temperatures available for the Elite (300°F, 350°F, 390°F, 430°F), as with the Gravity. The settings are still identified by color-coordination, with lowest to highest set at purple, red, green, and blue, respectively
Seeing as most wax pens only give at most three temperature settings, having four is still a relatively novel feature. However, it would have been nice if there was another addition, seeing as the lowest temperature setting is still too low to get much of an effect from the Elite.
Vapor Quality
Vapor quality is not that much different from from the KandyPens Gravity. Like the Gravity, the 4 different heat settings give a decent if unexceptional vapor flavor and texture.
You can get pretty flavorful but low-visibility vapor from the lowest settings, and then eventually trade this off for bigger clouds and less flavor at the higher settings.              
There are two atomizers included with the Elite and both of them are fairly high-quality. One is a coil-less ceramic atomizer (best used at the highest temperature), and the other is a dual quartz rod atomizer (best used at the lowest setting).
Manufacturing Quality
This is the same sort of middle-of-the-road design KandyPens has been dealing with for years now. The aesthetic is definitely more upscale now, with a triple-coat paint job available in three colors which should be fairly scratch-resistant. The bottoms of the atomizers are now sealed to prevent leaking, making the Elite more appealing for using with runnier concentrates like oils.
The air carb on the mouthpiece also helps to give more control over how dense the vapor gets, though this can be somewhat cumbersome to use due to how close the design elements are to each other.
Battery Life
Similarly to pretty much all other KandyPens vaporizers, the Elite uses a 650mAh eGo-style battery. The charge life for these is fairly par for the course, with a few days worth of moderate use coming from a 2-3 hours charge.
This makes the Elite a good piece to pass around to friends or keep on the go for a while without worry. There's also a lifetime warranty available for the battery in case it gets pooched on you.
Portability
The Elite isn't really any more or less portable than other pen-style vaporizer. It's slim and svelte and will fit in pockets and bags of all stripes with ease. As well, you only need to take draws for around 2 to 5 seconds each to get good pulls from the Elite, which will put less stress on the battery life.
Part of the big push of the Elite is the introduction of leak-proof technology for the atomizers, which also helps to keep your materials secure pre-load and post-use.
Ease of Use
KandyPens are very easy to use, with standard one-button operation pretty much across the board. The pieces come apart easily enough for cleaning, though you'll still have to do some burn-offs and alcohol soaks to get it even close to looking new.
The addition of the air carb to the mouthpiece is a welcome idea, but the act of using it can be a bit of hindrance as you'll have to position your fingers in an awkward fashion to operate the pen while utilizing the air carb. Seeing as this is one of the few notable differences between the Elite and other KandyPens, like the Kandypens Galaxy.
Overall Experience
If you're familiar with the KandyPens brand, you'll basically know what to expect. This is still a decent quality construction, but unless you're a dedicated collector of KandyPens, there's not really much to put the Elite above much else the company has put out recently. If you just getting into concentrates we would highly suggest checking out the Zeus Thunder 2, it is a great starter unit for a great value, especially when compared to the prices for the Kandypens.
If you have questions about our review or just want to let us know what you think, feel free to drop us a comment below! Also, don't forget to follow us on Facebook, Twitter or Instagram to keep up to date with all our contests, sales alerts and other fun stuff! Thanks for reading and as always, keep vapin'!