The Puffco Pro 2 is an updated version of the popular Puffco Pro wax pen. It features a new atomizer design, better battery life, and a rugged stainless steel exterior. More importantly, it's the smallest Puffco product to date. Let's see how it performs… And if this is your first wax vaporizer be sure to check out our Wax Pen Buyers Guide for helpful info and tips.
Review: Puffco Pro 2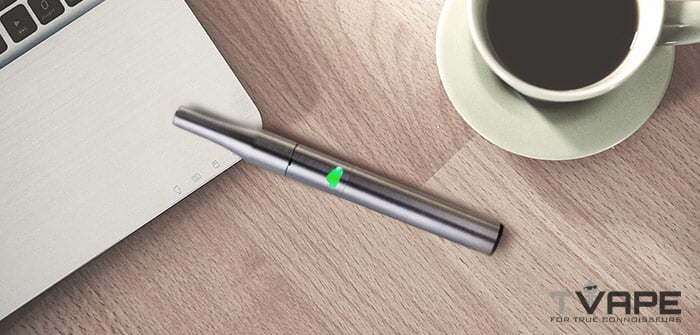 How it Works
The functionality of the Puffco Pro 2 is extremely basic. If you've ever used a wax pen before, this probably works in the exact same way. That's not necessarily a bad thing. Why fix what isn't broken, right?
In case you have never tried a wax pen before, let me explain exactly how this works. The base is a battery with a single button on it. The top of the base has 510 threading where you can screw in either the atomizer or you're charger, depending on what you are trying to do. The atomizer and mouthpiece come as one unit in the case, but the mouthpiece part pulls off the atomizer easily. It is held in place using an o-ring gasket thing.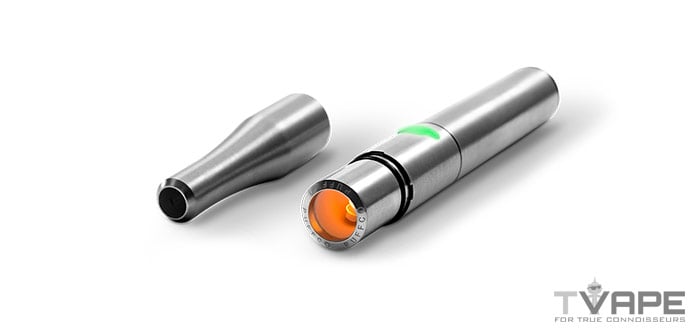 When you want to turn it on, you just click the button 5 times. Clicking it three times will cycle through your temperature options, which I will go over below. When you have your temperature selected, you can change the heat by either pressing and holding the button or double tapping it to engage 'sesh' mode. Sesh mode is just continuous heating for 12 seconds.
Again, loading the atomizer is as simple as pulling the mouthpiece off and putting your concentrate inside the chamber. There is a single ceramic rod and coil inside.
Temperature Flexibility
The temperature flexibility is decent for a wax pen. There are only three options, but that's better than not having any flexibility at all. If you look in the instruction manual, the temperature levels are only given as low, medium, and high, which are indicated by green, blue, and white lights, respectively.
On their website, they give approximate temperatures. I assume they are approximate because the level will vary depending on how long your draw lasts and if you use it back to back. Here are the approximate levels:
Green = 580°F
Blue = 650°F
White = 720°F
This is a decent range, although I would have liked to see a lower option as well.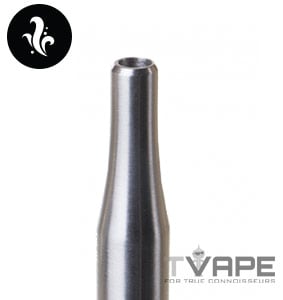 Vapor Quality
If you've always dreamed of a tiny, portable pen that can still blow huge clouds, this may be the pen of your dreams. There are a couple of reasons this is true.
The first is that it has a coil-style atomizer, but the bigger reason in my opinion is that this has fairly restricted airflow. Either way, the results speak for themselves, especially on the Blue and White levels.
However, if you are more of flavor chaser like me, you'll definitely want to stick to green. While this can deliver massive clouds, the flavor can get pretty muted after the first draw or two at the higher temps. It is also a bit warm.
Even on the low temperature setting, this still isn't a pen that is going to maximize flavor. This is oriented to stealth, portability, and big clouds.

Manufacturing Quality
The manufacturer quality is good, but not great. There's a lot I really like about this pen. For example, it's extremely tiny and has a great brushed stainless steel finish.
This is the perfect pen for carrying in your pocket because of those two reasons. In other words, it fits well and won't get all scratched up and ugly.
The one thing that I would definitely change is the lack of atomizer versatility. Or I'd at least prefer a better atomizer style if I'm only going to get one. I personally care much more about flavor than large clouds, so I prefer styles that don't have coils.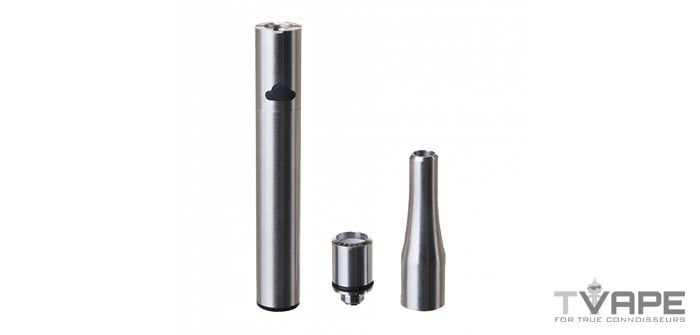 I'm also curious about what the coil is made of. I can't find this information anywhere, so I'm going to assume Kanthal? When a better material is used, most manufacturers are quick to tell you about it in their marketing, so I think that's a safe assumption to make.
Battery Life
The battery life is good. According to Puffco, you can get up to 100 uses on a single charge. Before you get too excited, I can almost guarantee that you won't ever actually get 100 uses per charge.
If we translate the marketing speak, that probably means that you can theoretically get 100 uses if each use is a single draw at the lowest temperature.
Using it at a higher temperature, using sesh mode, or using it for a few back to back draws will all decrease that number fast. I'd personally expect more like 20-30 actual sessions per charge, which is still good.

Portability
The portability of this is fantastic. Like I mentioned above, this is one of the best pens I've ever used for pocket carrying.
Most get all scratched up when rubbing against key or coins, but the brushed stainless steel on this keeps it looking new.
The size is also great, and the battery life is good enough to last you for a day or two even if you are a heavy user. If you want it, there is even a carrying case included, although you have to take the unit apart for it to go in.

Ease of Use
You can't get much easier to use then this. Like I explained above, there is a single button that controls everything.
Five clicks to turn it on, three clicks to adjust the temperature, and then click and hold the button to engage the heat. Two clicks engages the heat for 12 continuous seconds.
To load the chamber, pull the mouthpiece off, put your concentrate inside the atomizer, then replace the mouthpiece. That's literally everything there is to know about using this.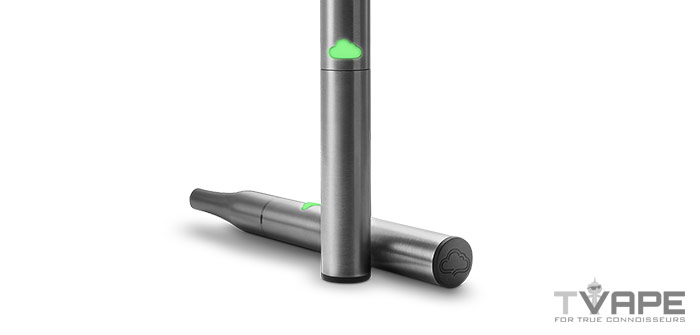 Overall Experience
The Puffco Pro 2 is a very good wax pen, especially if you are mainly interested in portability.
The best features are the size, the stainless steel finish, and the above average battery life. Those three things combine to make this an awesome choice for on-the-go use. The vapor is also decent, though it's better at delivering powerful hits and big clouds than flavor.
That's really my only critique of this. I wish there was a way to more consistently get great flavor. In my opinion, flavor was largely ignored with the Pro 2. This could have been fixed by calibrating the temperatures a little lower (at least the bottom two) and offering a second atomizer option with a coilless design.
If you are looking for something lower temp, I really like the Thunder 2 for it's ceramic dish style atomizer.
If you are looking for a portable e-nail that has temperature control and the bonus of having a herb attachment as well, we would encourage you to check out the Focusvape Tourist.
If you have questions about our review or just want to let us know what you think, feel free to drop us a comment below! Also, don't forget to follow us on Facebook, Twitter or Instagram to keep up to date with all our contests, sales alerts and other fun stuff! Thanks for reading and as always, keep vapin'!