For those of you who have been following on our Social Media outlets and participating in our Mysterious Habits of Vapers or Vaporizing Dilemma Contests, we've been hinting about a revolutionary new vapor cooling accessory from ZEUSArsenal. Well, its release is just around the corner, and we are uber excited to say that the ZEUS Iceborn really is a game changer! So, read on to get the scoop on 2015's must-have vape accessory.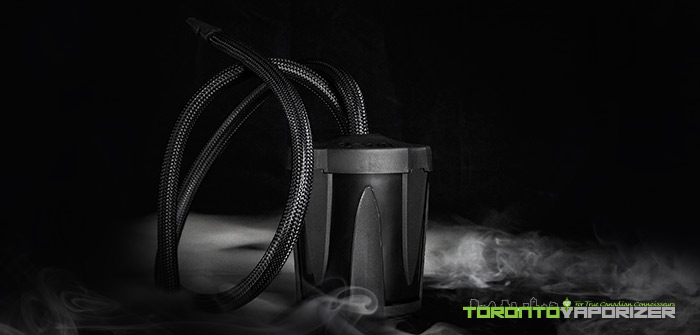 History
The ZEUS Iceborn comes to us from the innovative up-start vaporizer accessory brand, ZEUSArsenal, based out of Toronto. You may recognize the ZEUS name from your favourite grinder, the ZEUS Bolt or one of the top selling vaporizers of 2015, the ZEUS Smite. ZEUS products are designed in Germany and are known for catering specifically to the needs of vaporizer connoisseurs with their exceptional quality and value-based pricing. In fact, ZEUS used customer survey data to develop the Iceborn, specifically solving their biggest pet peeve problem: hot vapour. The Iceborn solves this by filtering vapor with Ice so you get cooler, smoother vapor and bigger clouds without the resulting efficiency loss that you'd get from water filters.
Why #FrostMyClouds?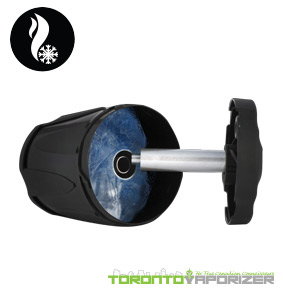 1. Cooler, Smoother Vapor
Hot vapor sucks and it was actually the number one pet peeve of vaporizer connoisseurs because often hot, harsh vapor will cause minor throat discomfort and annoying fits of coughing. But when you use the ZEUS Iceborn, even with your vaporizer on the highest heat setting, you will get some of the coolest, frostiest, smoothest vapor you've ever experienced! The Iceborn does this by filtering your vapor through and over ice, as opposed to water like some other filtration devices. You just connect your vaporizers mouthpiece to the Iceborns' whip, and take draws from the Iceborns' mouthpiece for the cool, smooth draws you've only dreamed about.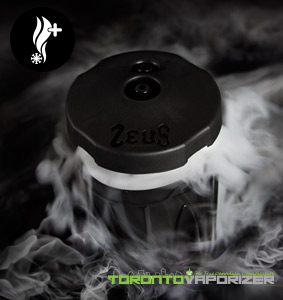 2. Bigger Clouds
To combat hot, harsh vapor, some connoisseurs will opt to vaporize on a lower heat setting. The problem though, is that you end up getting really wispy, light draws which are just not satisfying. Now, ZEUS knows that vaporizer connoisseurs love big clouds but hate hot vapor, so they created the Iceborn to makes sure you get the best of both worlds when vaping. By dramatically cooling down your vapor with the ZEUS Iceborn, you can take massive draws from your vaporizer and blow out huge clouds of visibly thick, tasty vapor.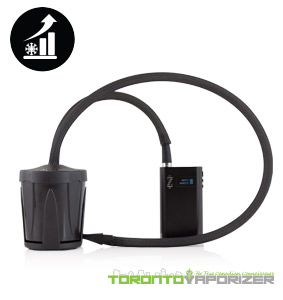 3. Increased Efficiency
Some connoisseurs take the matter of hot vapor and wispy clouds into their own hands, by connecting their vaporizer to a water pipe. However a lot of people don't know that when filtering vapor through water, you lose a lot of the essential oils in the vapor – eek! So you end up sacrificing efficiency and wasting your herbs. Now, the other great thing about the Iceborn is that Ice doesn't trap essential oils when cooling vapor like water does, so you get the most efficient vapor filtering possible, without sacrifice.
Official Release
The ZEUS Iceborn is now available! This accessory blew our minds and made us wonder how we ever vaped without it! So even if you're new to vaping or a seasoned connoisseur, we recommend you check out this revolutionary new Vapor Icer and get one for yourself – it will change the way you vape!
Thanks for reading and stay tuned for more info on the Iceborn's imminent release! Don't forget to follow us on Facebook, Twitter or Instagram to keep up to date with all our contests, sales alerts and other fun stuff! Thanks for reading and as always, keep vapin'!