Unique design is an important factor in so many of our modern gadgets and accessories in the modern age. Today we are going to be talking about portable vaporizers that resemble a Walkie Talkie in both size and shape. This includes units that have a drawing stem that protrudes from the top of the unit. These units are portable, discreet and easy to use. You get a vaporizer that allows you to have a great vaporizing experience, even on the go. Let's take a look at our picks for Walkie Talkie Vaporizers.
Vaporizers Designed like Walkie Talkies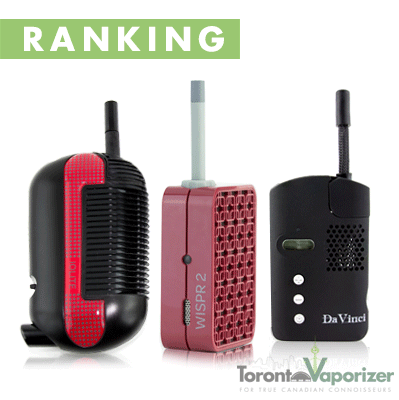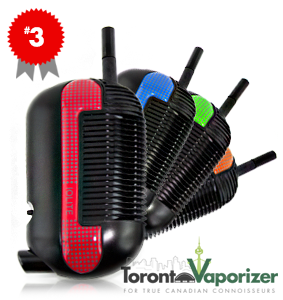 3. Iolite Vaporizer
The Iolite is a portable vaporizer that comes from Ireland. It has a rounded, rectangular design with an mouthpiece extending out of the top of the unit. It is powered by purified butane, which makes it very portable. Because you don't have to worry about charging the unit, you can vaporize for up to two hours when your butane is full. This unit is also very light (only 81 grams) and simple to use. You flip the switch and hit the main button. Once it is heated properly, you are ready to go. You can enhance your vapor with accessories like the optimizer, extra screens and a portable soft case to easily carry it around. You can get the Iolite in a large variety of colors.
2. WISPR 2 Vaporizer
The WISPR2 comes to us from the people at Iolite. It has a relatively square shape with a rubber mouthpiece that can be folded to hide it and reduce the overall profile of the unit. A nice side effect of using purified butane is that you never have to worry about charging the unit. It heats your botanical efficiently without adding any flavor or taste, ensuring that you get pure flavor from your botanical. Vapor Quality is good as a result but you can only vaporize at one temperature. It is also very fast, heating up in 35 seconds with one button press. In terms of accessories, you can pick up an optimizer, extra screens and butane to complete your vaporizing experience. You can find out more about this unit by reading the WISPR Vaporizer V.2 Review.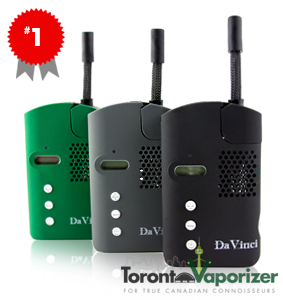 1. DaVinci Vaporizer
The DaVinci is a good battery powered, portable vaporizer that is designed in United States. It is sturdy and easy to use due to its digital display. You can precisely set your vaporizing temperature with the easy controls. The DaVinci has a steel heating chamber and a magnet seal, making sure that the unit is very discreet and has very little odor leakage. Vapor Quality is good and consistent with the DaVinci. Another nice feature is that the DaVinci is able to vaporize essential oils. Since this is battery powered, you are going to get from seven to nine sessions before you need to recharge your unit. To enhance your experience, you can grab accessories like longer mouthpieces (The Snorkel), extra essential oil cans and a car charger. For a full review of the DaVinci, check out our DaVinci Vaporizer Review.

Walkie Talkie style portable vaporizers offer discreetness, portability and ease of use. If you have any questions or comments, leave them down below in the comment section and we will try to get back to you as soon as possible. Don't forget to follow us on Facebook, Twitter or Google+ for contests, sales alerts and other fun stuff!


Thanks for reading and, as always, keep vapin'!